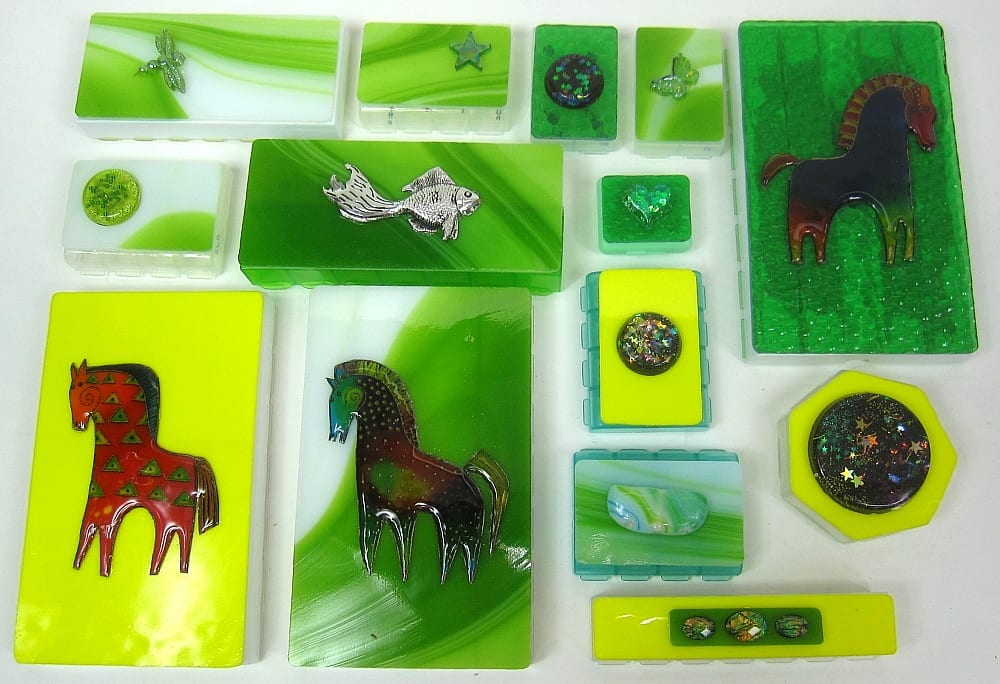 Back in August, I created the above 14 new decorative multi-dose pillboxes, focusing on a lime and yellow theme. I also experimented with adding a clear resin layer to some Laurel Burch horse fabric cutouts, which turned out rather spectacular. Some of these boxes have already sold, but you can find the remaining ones on my website.
Adding resin to fabric makes it durable, stiff, and shiny, opening the door to many other fabric-based resin opportunities to create pilbox embellishments as well as jewelry and other items. Other resined fabric embellishments, pictured below, were made from the glittery peacock feathered ribbon shown in the photo's center. Watch for these and more experiments like this to be featured in my future creations.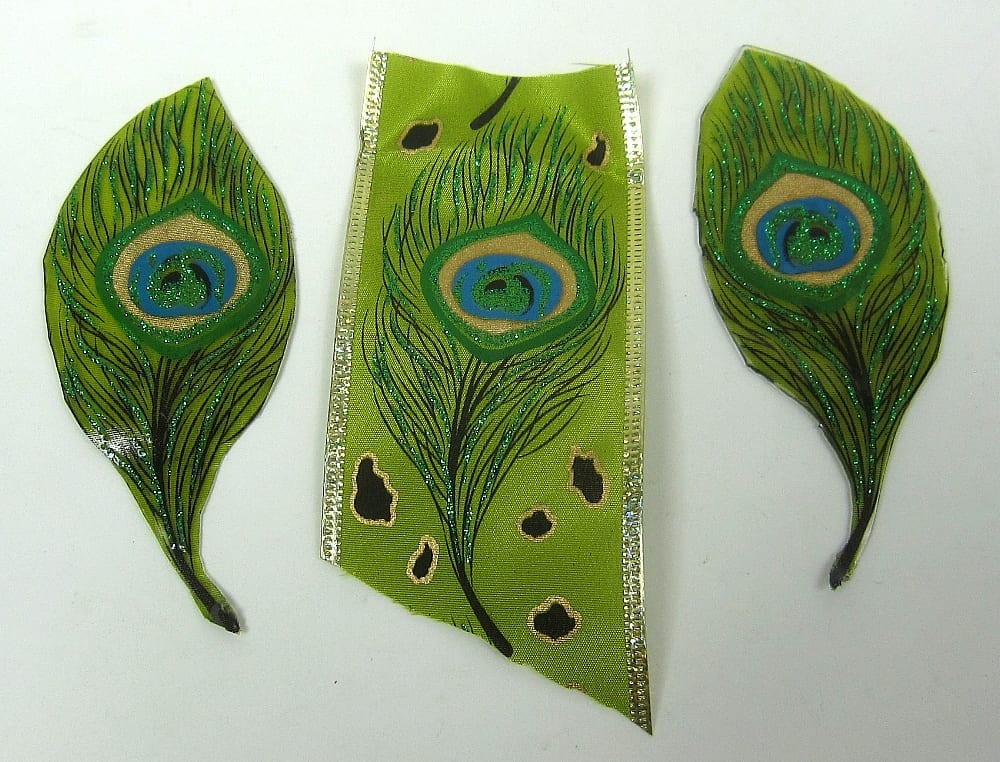 I have also been experimenting with pouring resin into molds and adding various glittery inclusions. The results are featured on several of the lime and yellow pillboxes shown above. I painted dark purple nail polish on the darker ones above to easily create a dichroic glass effect. More of such molded cabochons are pictured below.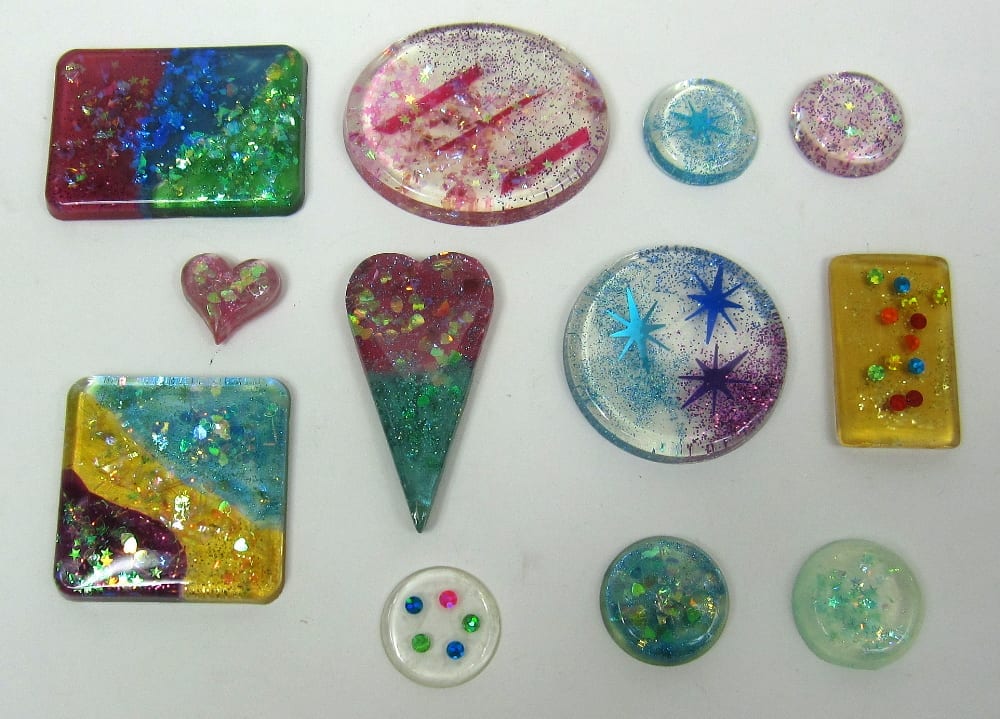 Note that I also experimented with painting different colors and types of nail polish on the backs of some of the above cabochons. Watch for these to be used to embellish future multi-day pill organizers.
Not one to be satisfied with simple round or rectangular molds, I have since ventured into making my own molds using a 2-part flexible modeling clay that hardens in a short period of time. One of my first experiments in mold creation was to create and fill a cross pendant mold, in hopes of using it to create more such cross pendants with different inclusions and colors.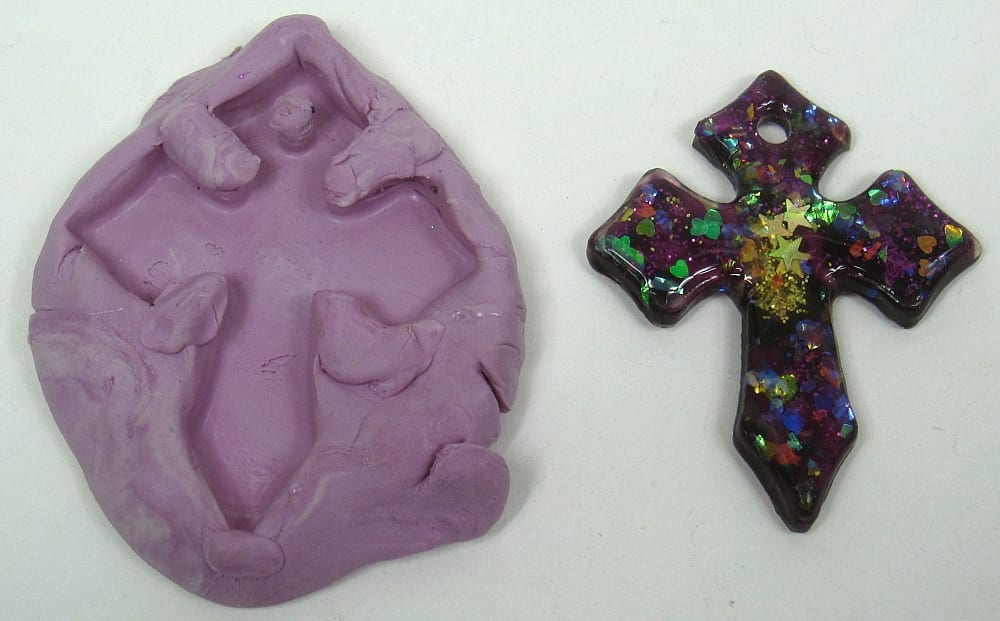 This first experimental mold produced the cross shown above. I had to grind off drips several times, formed during subsequent resin pours on both sides of the cross, so this mold may have to be redone for practical future use. I do like the resultant cross, however, though it was indeed a labor of love!
Please leave a comment below to let me know what you think of these new creations and my resin experiments. If you have any resin or mold advice to offer, please include that info, too.