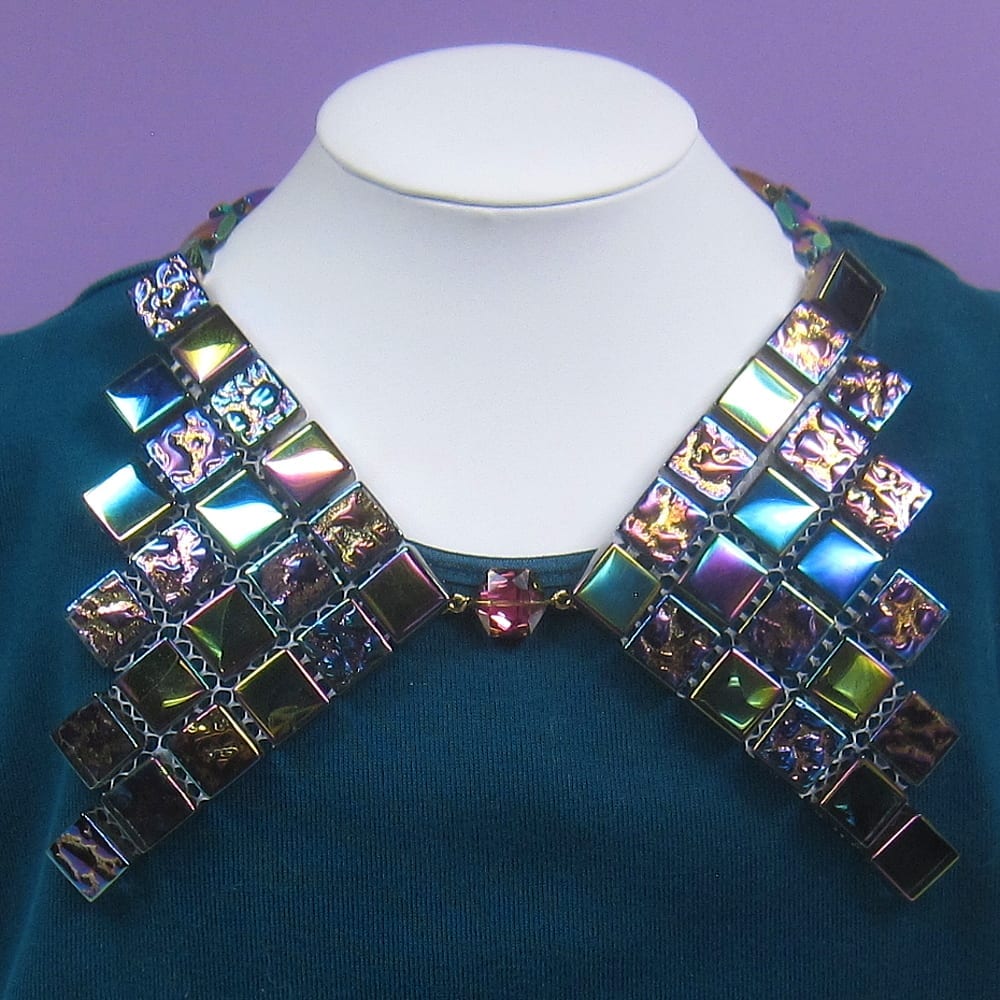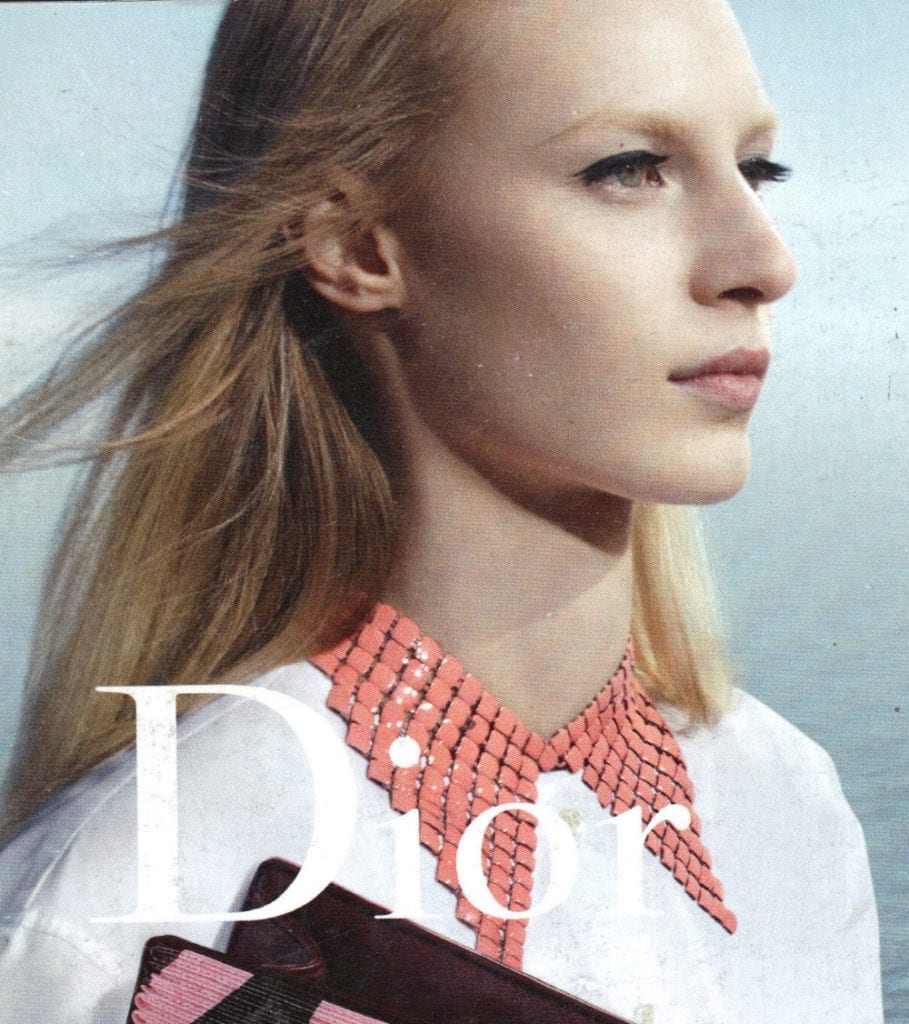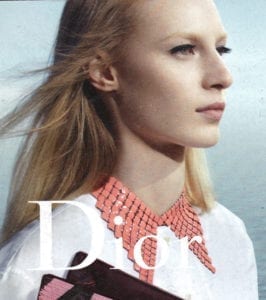 The intriguing coral-colored collar necklace in the recent Dior ad shown at left  inspired me to find out more about it and its price. I learned that the "Dioring the Jungle" necklace is plastron in metal and lacquer, and it sells for $1,550.00.  I was amazed, but undaunted.
I set out to create necklaces in a similar style. I eschewed  Dior's flimsy one-note plastic design in favor of beautiful aurora iridescent glass tiles with both smooth and bumpy textures. I believe the resultant necklaces are much prettier and more versatile than the Dior versions, as they are made of real glass and may be worn with a variety of colors.
I created these necklaces in two sizes, large and small, to accommodate various body sizes and desires for dramatic effect. The large one is shown above, and the small one is shown below. Each tile collar is suspended on matching iridized glass beads with an adjustable chain-and-lobster-claw clasp to conform to a variety of clothing necklines. A faceted rainbow-hued glass bead joins the two collar-like panels of each necklace.
Although these necklaces may look heavy, they are actually very comfortable to wear and drape beautifully, due to their flexible construction. They definitely inspire envious attention and rapturous comments.
Perhaps the best thing about my collar necklace creations is that they are far more affordable than the Dior versions. The large Aurora Collar Necklace sells for only $65.00, and the small Aurora Collar Necklace sells for only $60.00. Both are currently available on my website, but if they have been snapped up before you get there, and you want one, let me know. I would be delighted to create a similar custom collar necklace for you. Color options for the glass tiles are practically limitless.