I recently created 15 new sets of Anglican Prayer Beads and posted them for sale on my website. Two of them have already sold! The remaining colored ones are pictured above. The first, fourth, and sixth from the left are long enough to be worn as necklaces for a lovely statement of faith. The third one from the left is a spectacular rainbow set that incorporates iridized glass chevrons as spacers and beautiful faceted rainbow-centered iridescent Cruciform beads.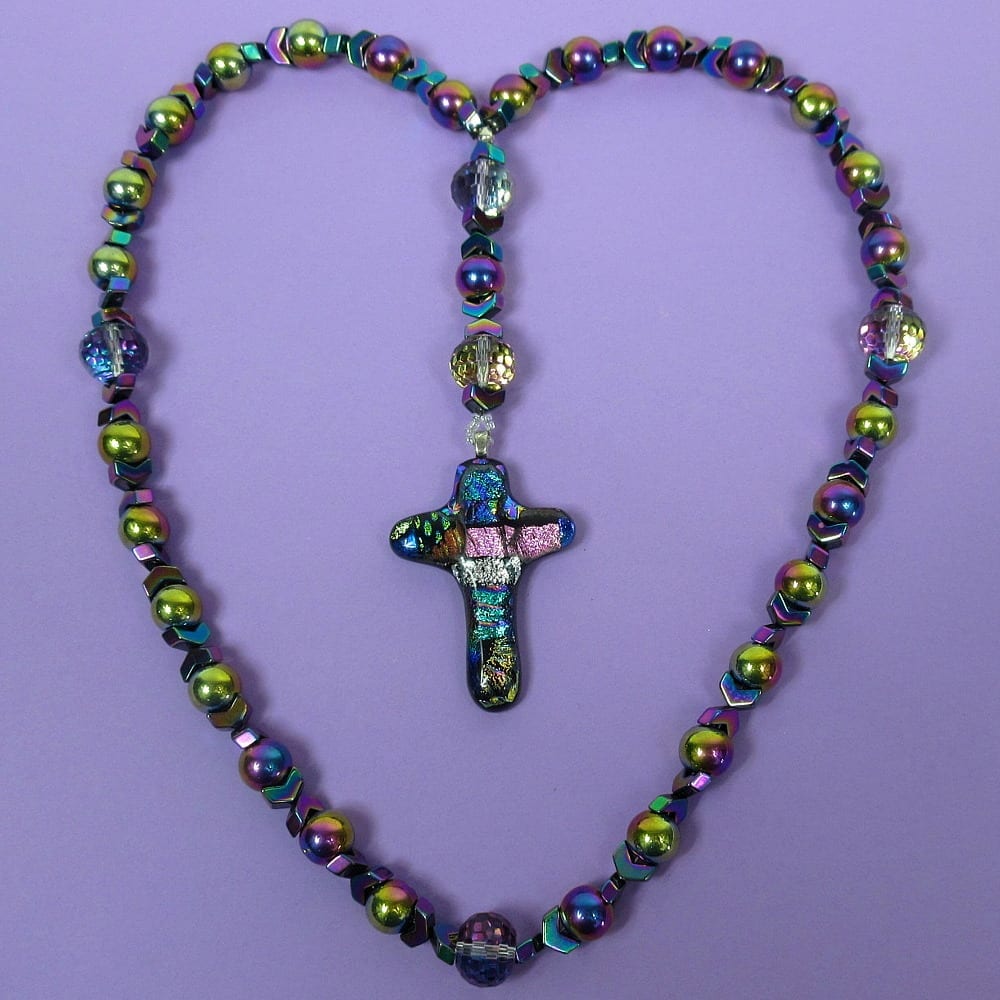 Its specially commissioned dichroic glass cross harmonizes perfectly and is delightful in hand.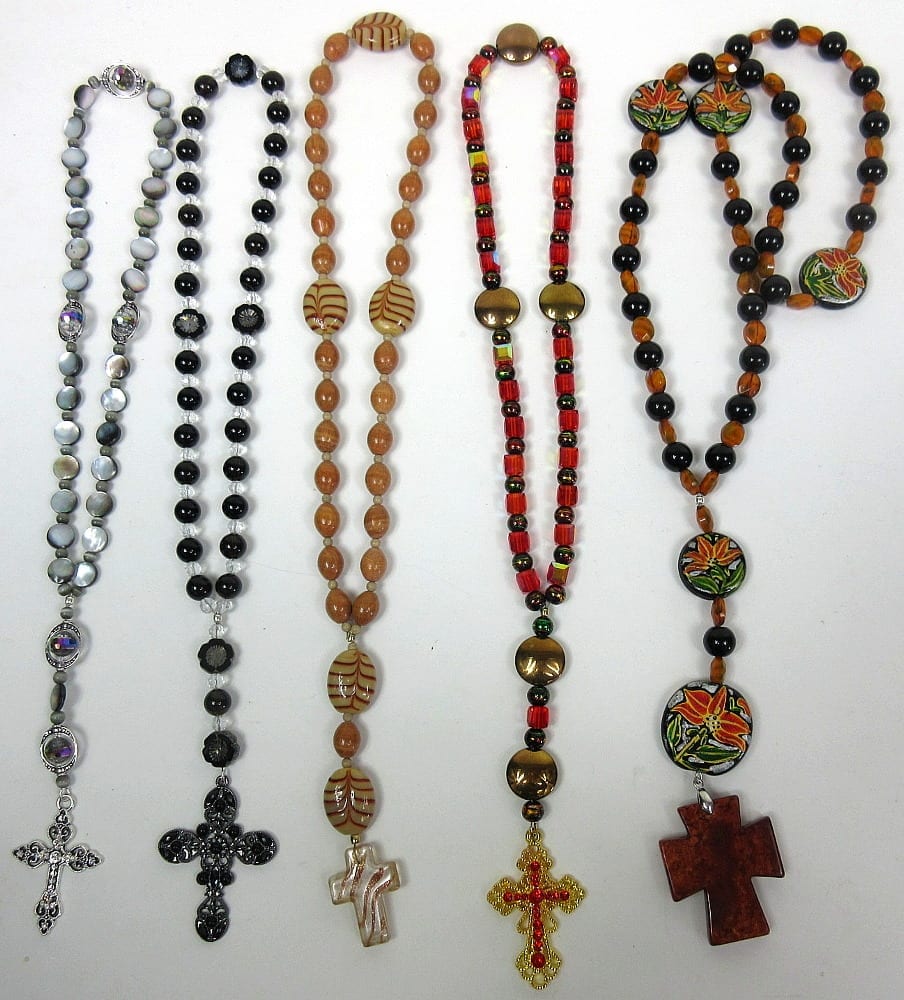 The new prayer beads above are in reds, browns, and blacks. The one on the right is necklace length. The one on the left is made of iridescent shell disk beads. Its cruciform beads are rainbow foiled faceted clear crystals surrounded by lovely embossed metal cages.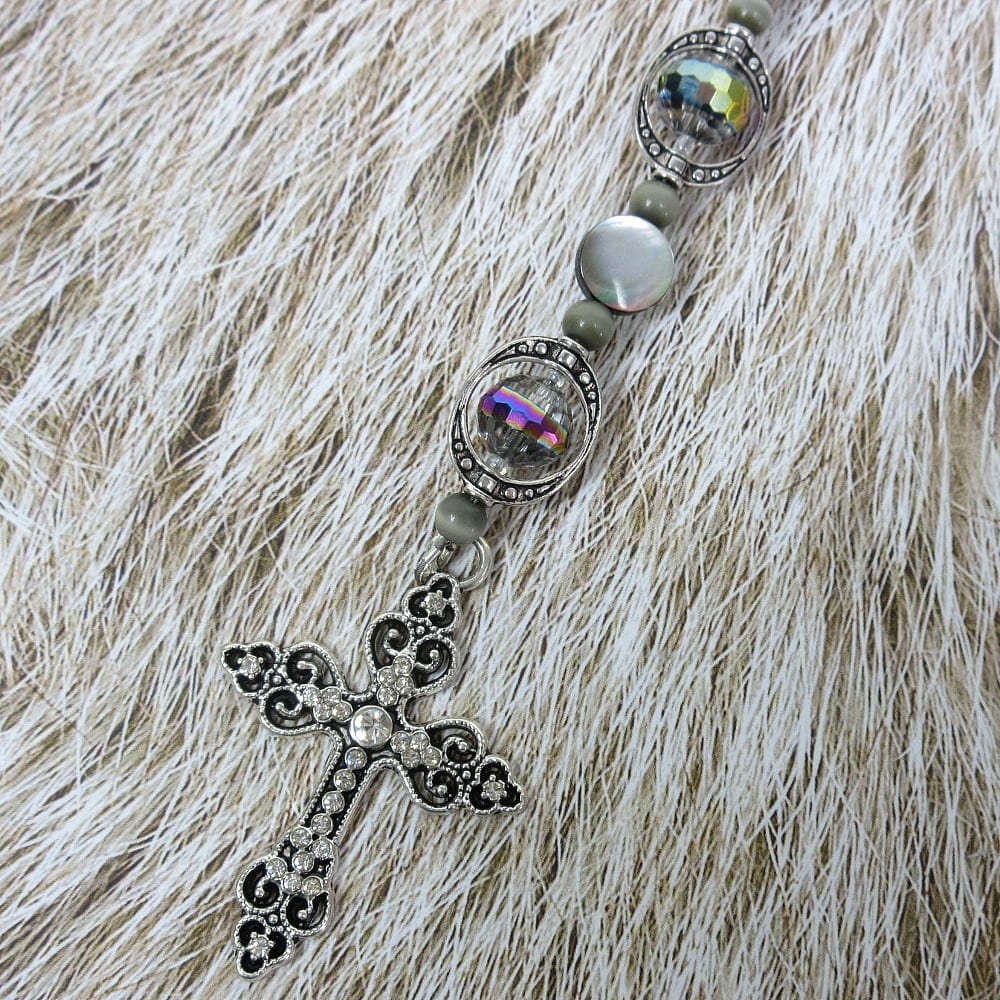 Check these all out on my website, and snap your faves up soon! Comments below are always appreciated.