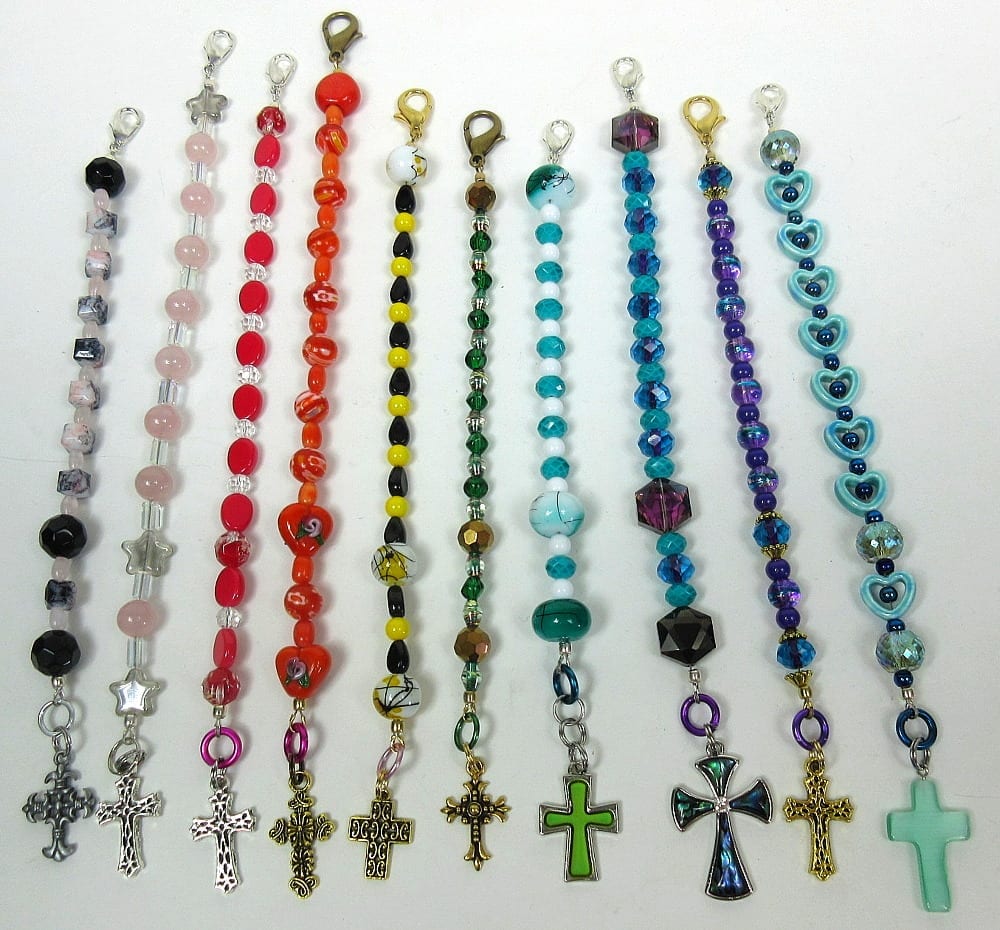 Ten new Anglican chaplet bracelets are now for sale on my website for $18.00 each. These feature a variety of colors, styles, and lengths. I previously was creating most of my Protestant chaplets to fit my own wrist, so in this batch I included some shorter and longer than that average length.
I have also begun using larger lobster claw clasps, such as the one shown below, in antique brass, and gold- and silver-plated brass. Their bigger openings will allow them to be attached to a wider variety of locations and fastenings.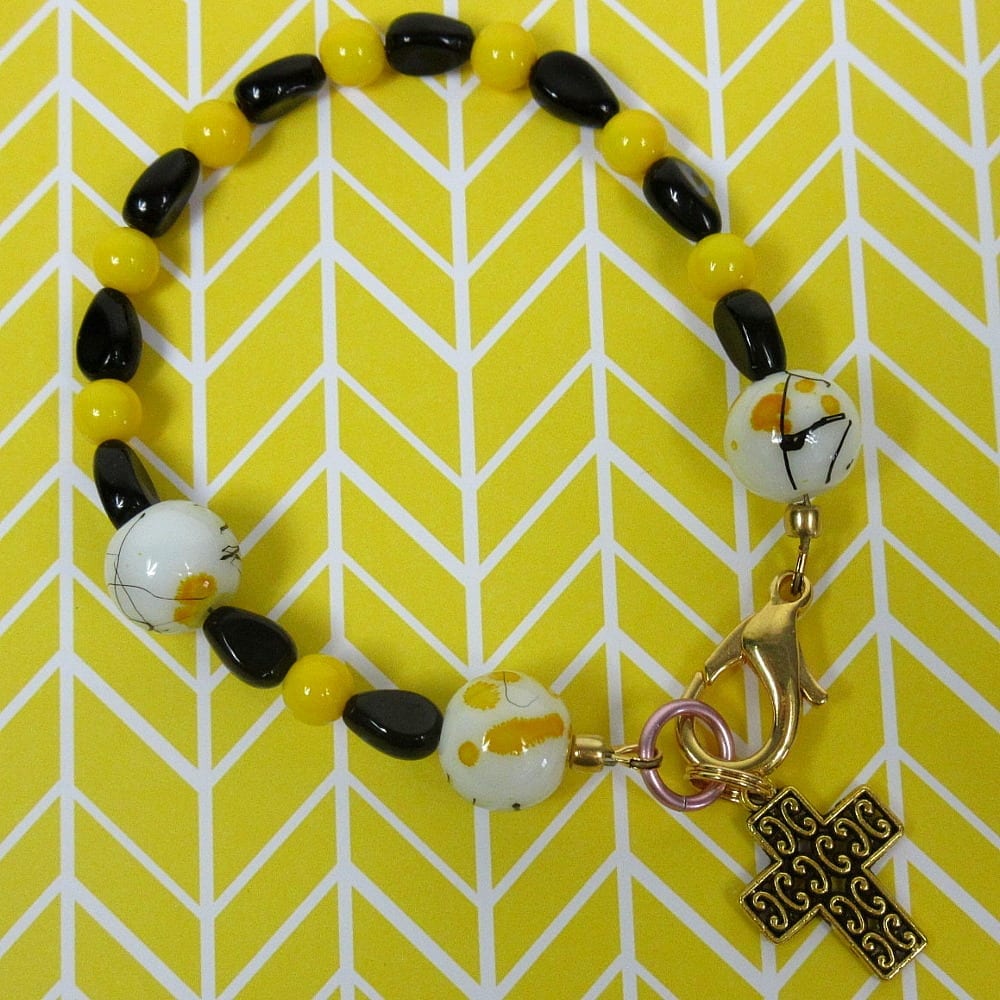 Each of these Protestant chaplet bracelets comes with a velveteen storage pouch, a lifetime restringing guarantee, and a copy of my 16-page Anglican Prayer Beads booklet that includes prayer bead pictures, history, symbolism, instructions, and nine sample prayers.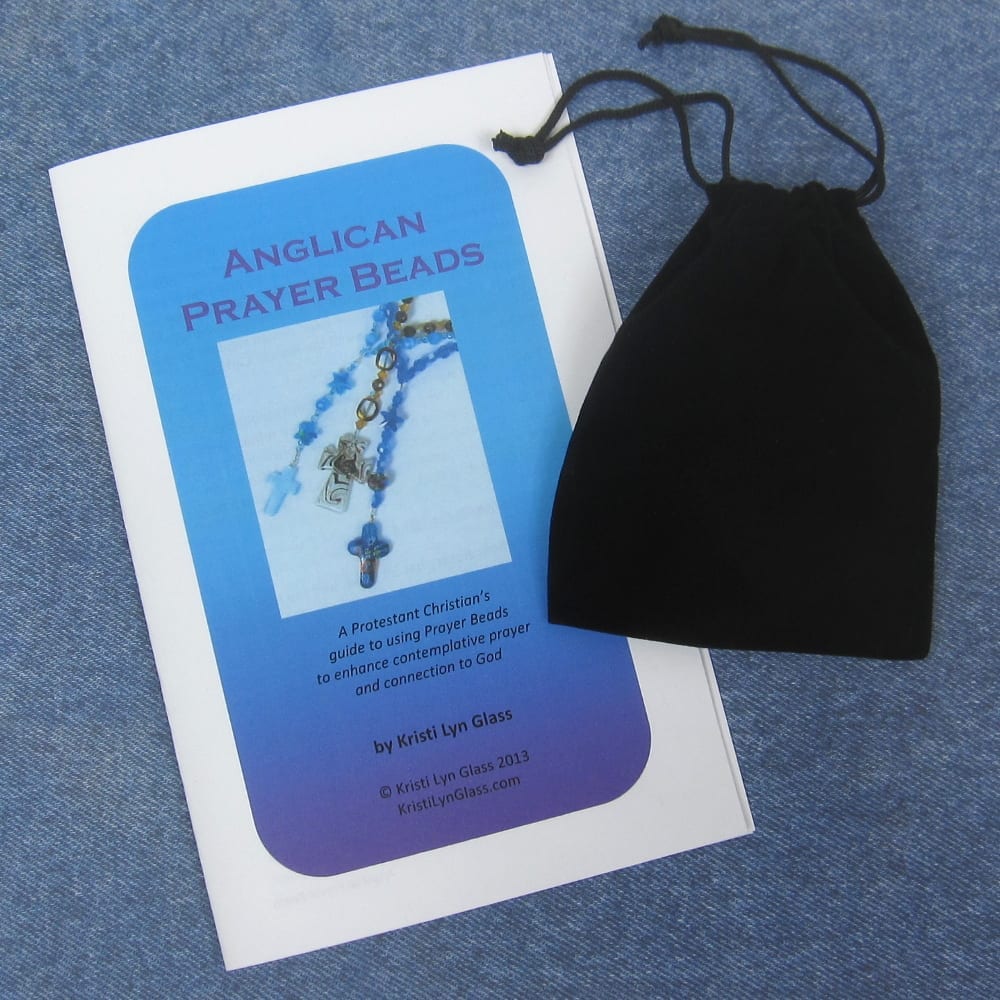 I've also recently updated my Anglican Prayer Beads booklet with a instructions for using chaplets, which are shortened forms of Anglican (Protestant) prayer beads. To make chaplets' use crystal clear, I have included the following diagram in this revision of the booklet.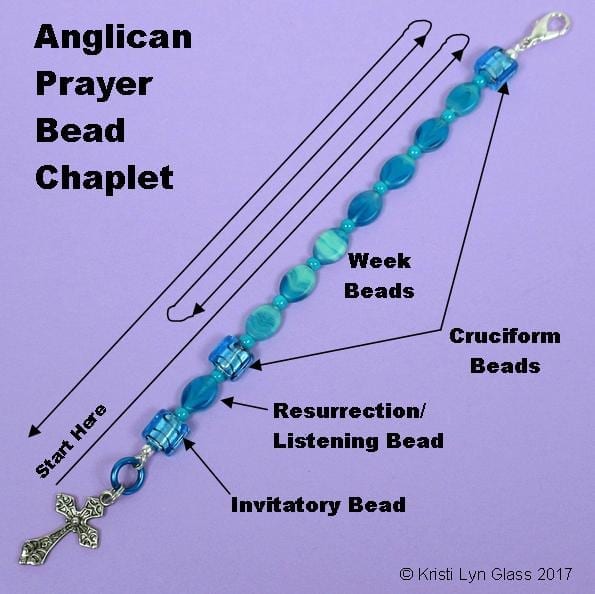 Chaplets are designed to be used in any way you choose to enhance and/or organize your prayer time. They may also be worn as bracelets or attached to purses, backpacks, rear view mirrors, cell phones, etc., to keep them handy and as personal statements of faith.
The Aqua Ceramic Hearts Anglican Chaplet below is one of my faves. If it is not sold soon, I may just keep it for my own use!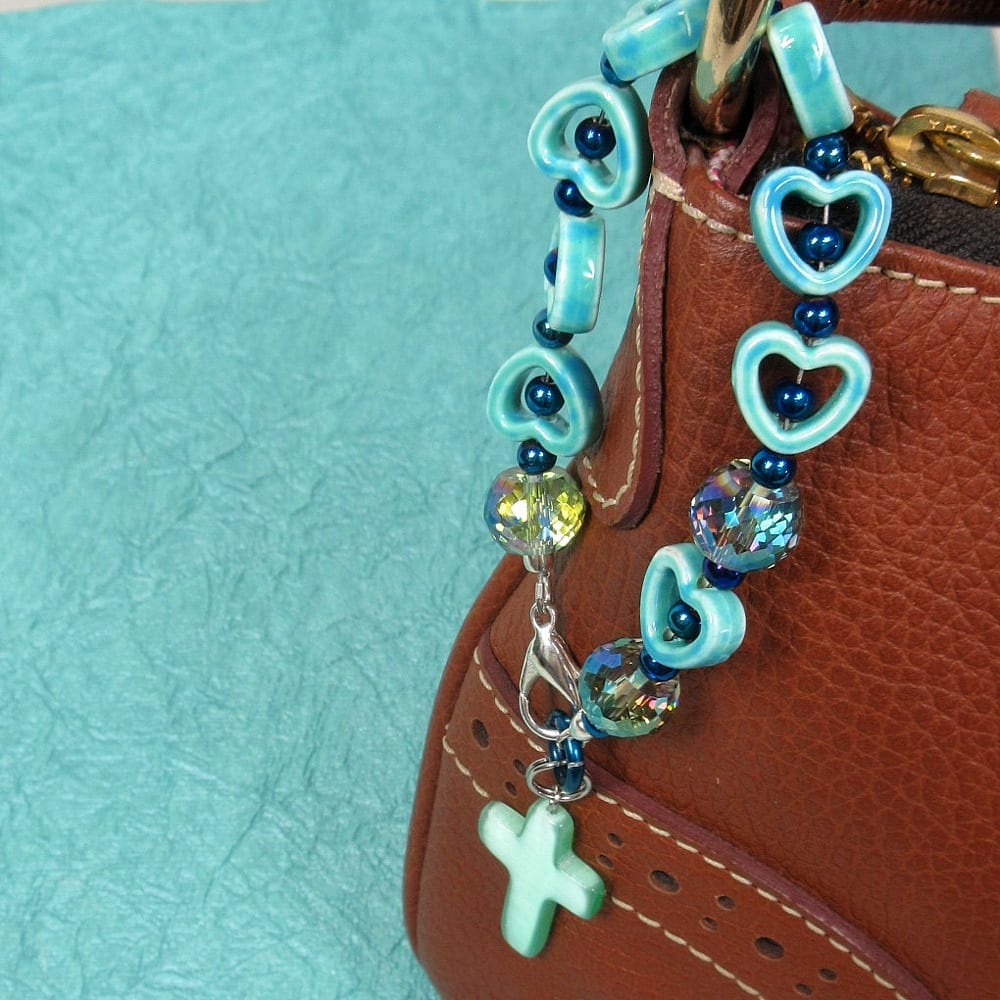 My chaplets also make great gifts and starter prayer beads for adults and children to practice their use. Visit my website and snap some up today!