I recently completed and posted for sale on my website the above ten new Anglican prayer beads. The four on the right and the pink one on the left are long enough to be worn as necklaces for beautiful statements of faith.
The Pink Silver Serenity set (third from the left and shown below), will be of special interest to those who often pray the Serenity Prayer or who have been involved in twelve-step groups.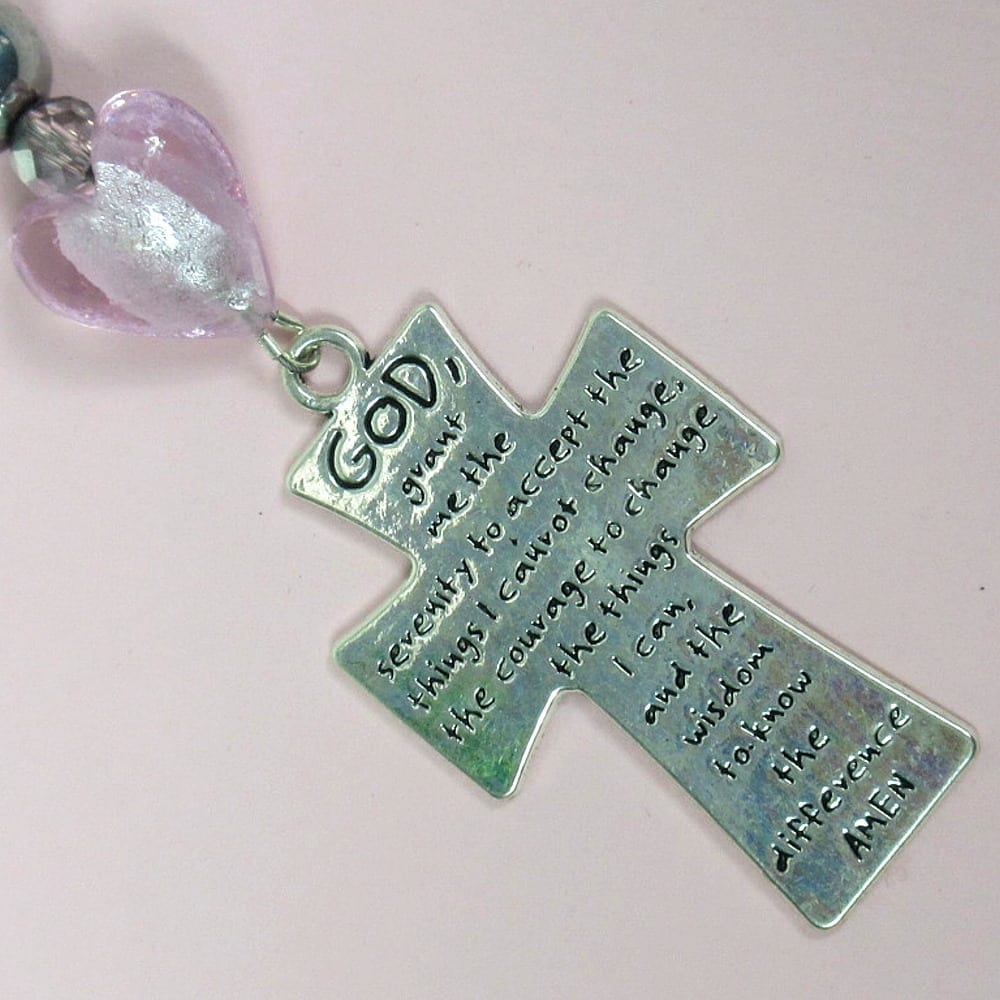 I especially love the lime green rhinestone encrusted cross on the Lime Glitter set (second from the right in the opening picture above). I filled in its previously hollow back with lime glitter and clear jewelry quality resin, as shown below, so it not only looks pretty on both sides, but also feels smooth in hand.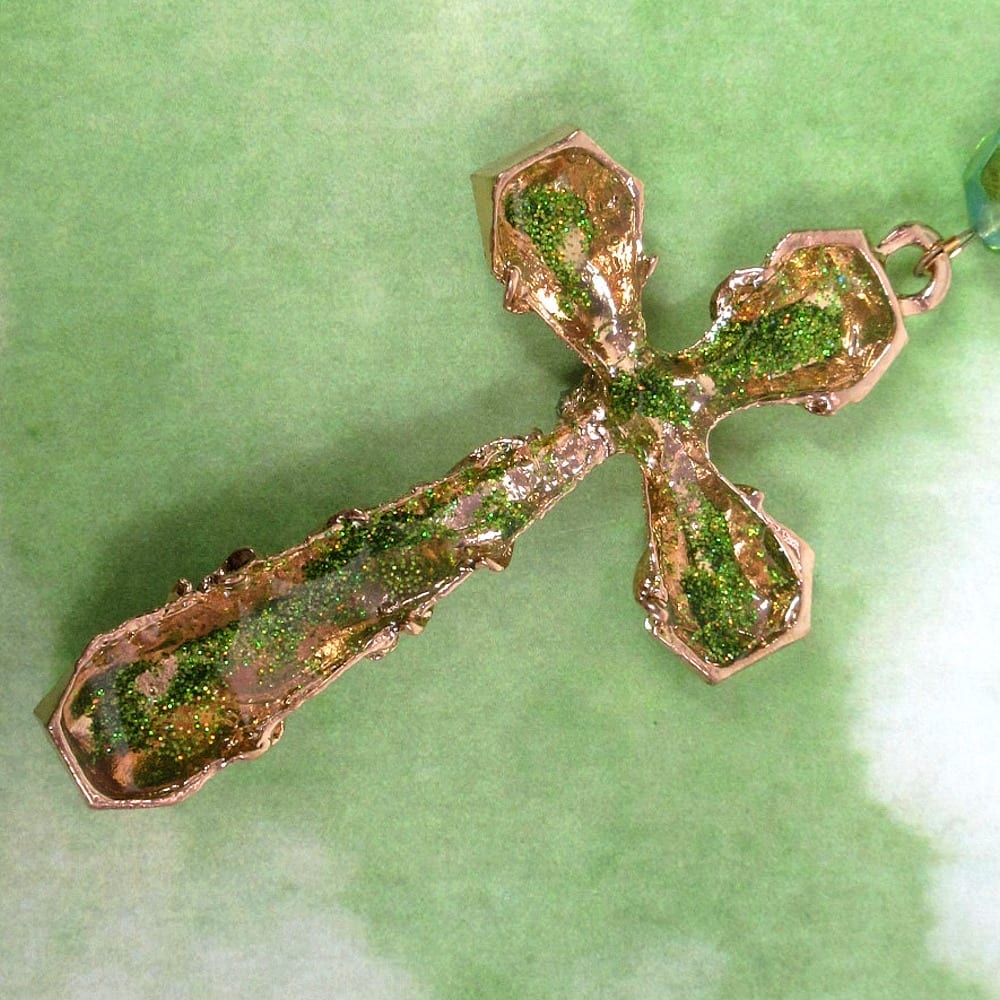 The Aurora Circlets necklace prayer beads (fourth from the right in this post's opening photo) are especially lovely. Iridescent faceted aurora borealis roller balls are circled by silver plated rings to form its Cruciform beads. Its transparent round crackle glass Week beads have rainbow hued coatings on one side, allowing the crackle glass to display on the other side of each bead. Rainbow coated rectangular tube glass spacer beads and a custom-created patchworked jeweltone dichroic glass cross round out this spectacular set's components.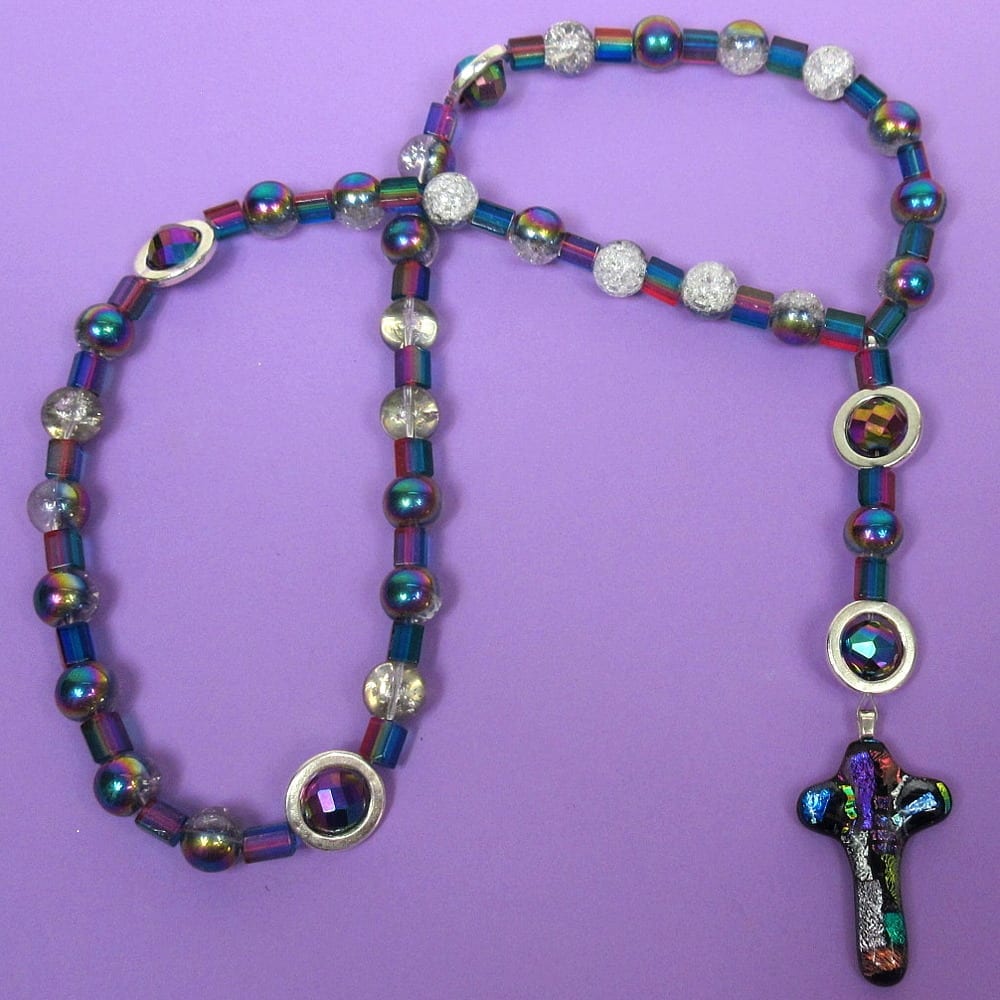 Each set of prayer beads is priced at $32.00 plus $7.00 shipping (free shipping for local orders) and includes my 16-page Anglican Prayer Beads booklet and a lifetime re-stringing guarantee. Visit my website now to place your order before these beauties get snapped up by others!