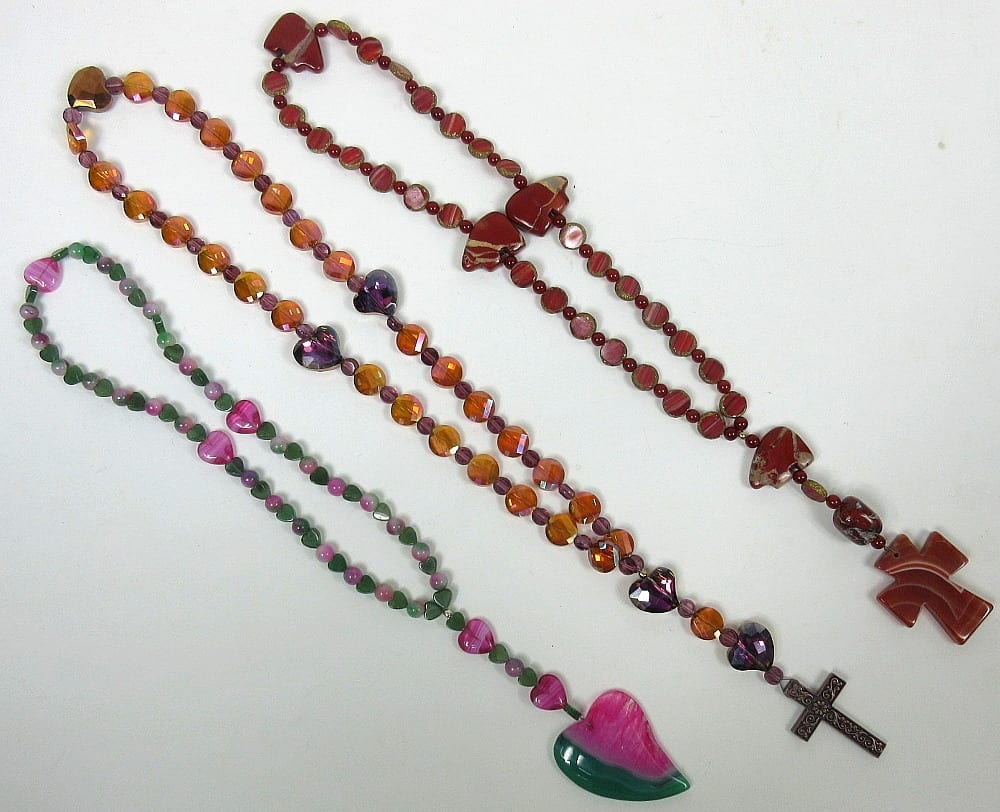 I recently created four new sets of Anglican/Protestant prayer beads and posted them on my website. One quickly sold, but still available are the three shown above (L-R) Pink Green Hearts, Faceted Bronzed Purple Hearts, and Brown Bear Agate. The latter is made entirely of stone beads, and its bear fetishes are associated with great strength, supernatural power, healing, and self-knowledge, so this may be a particularly powerful set. It and the other brown/purple set are potentially necklace length, so they may be worn as lovely statements of faith and to be kept handy for comforting prayer use. A closer view of the lovely pedants is shown below.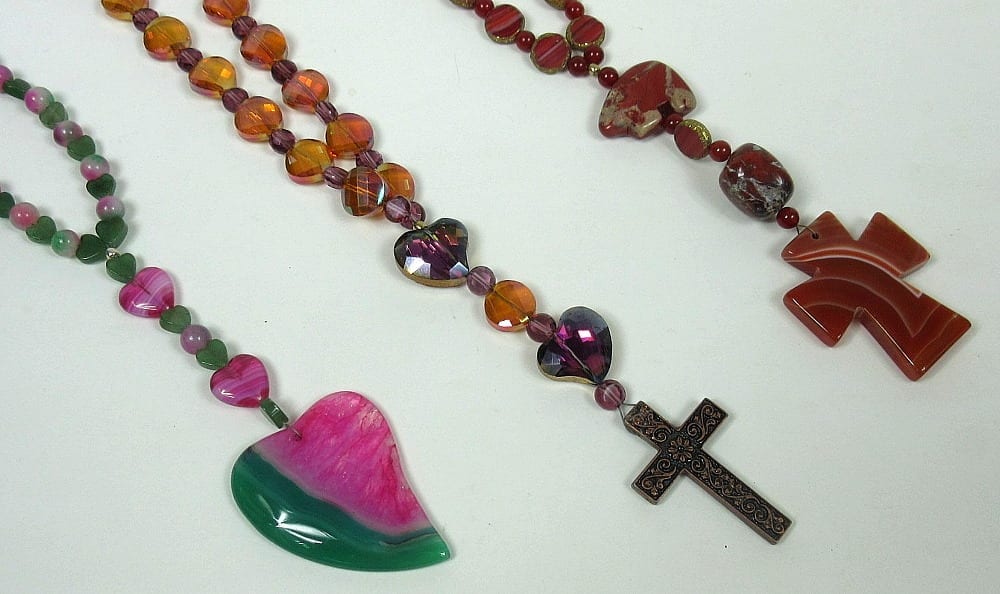 The fourth set, which sold quickly, was a unique silver-plated peace-symbol set in a long necklace length. Its striped stone cross and lampworked Cruciform beads are especially beautiful.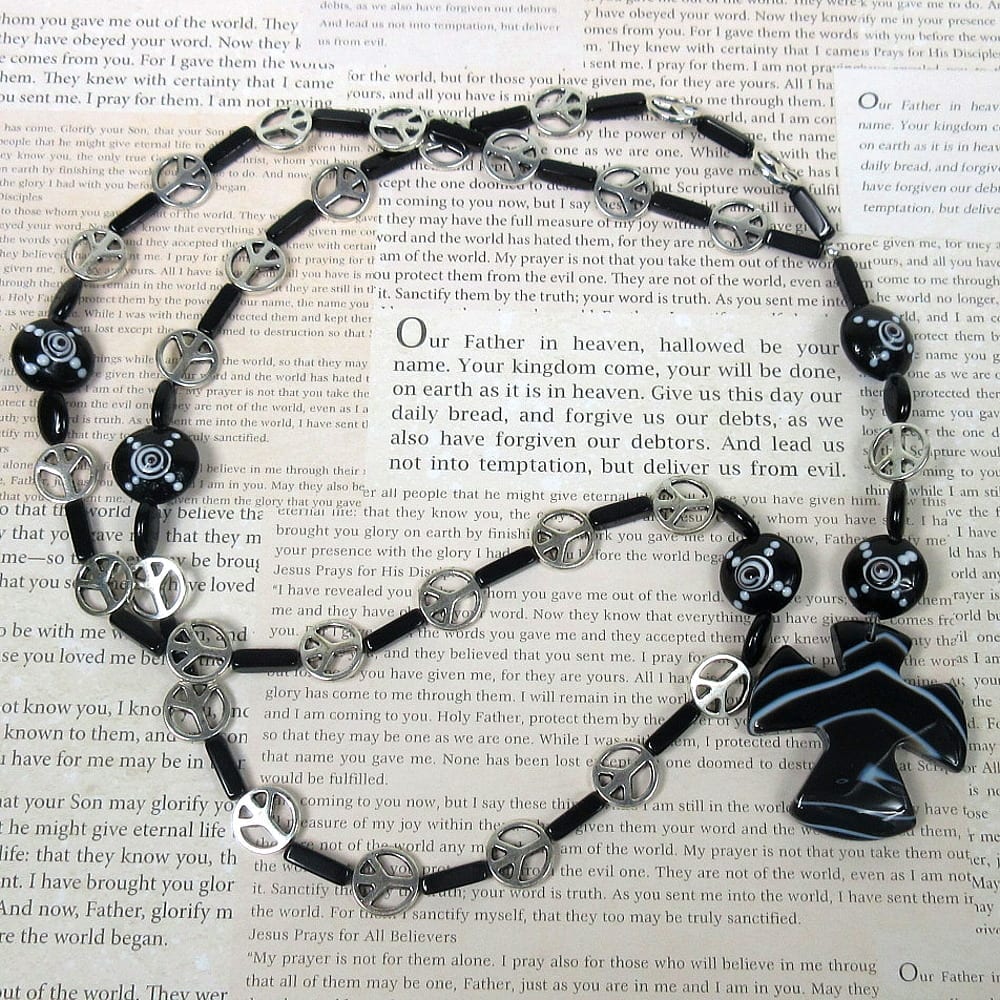 I also added four new Anglican/Protestant Chaplet Bracelets to my website. Again, one quickly sold. The remaining three are shown below.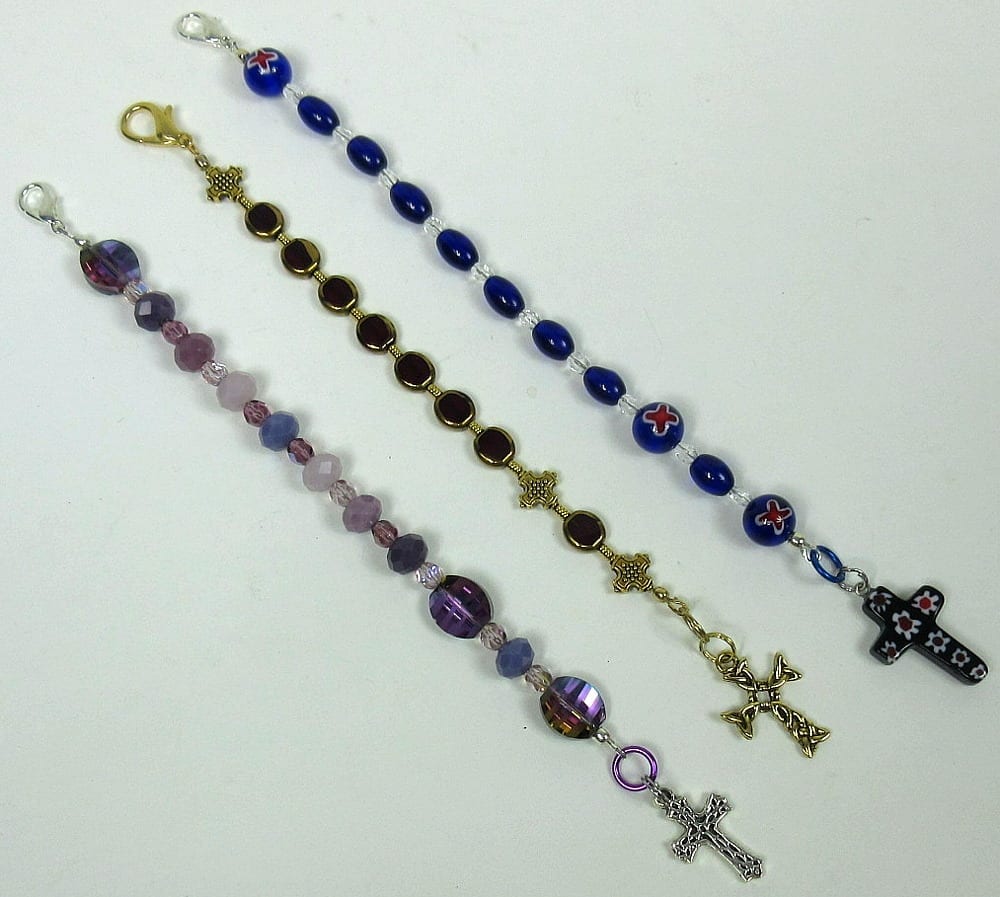 Pictured (L-R) are the Purple Ombre, Black Gold Swiss Cross, and Blue Millefiori Anglican Chaplet Bracelets. They may be worn as bracelets, tucked in a pocket, or attached to a purse, backpack, or rear view mirror so they are handy for prayer use. The chaplet that sold, shown below, was perfect for Valentine's Day and beyond.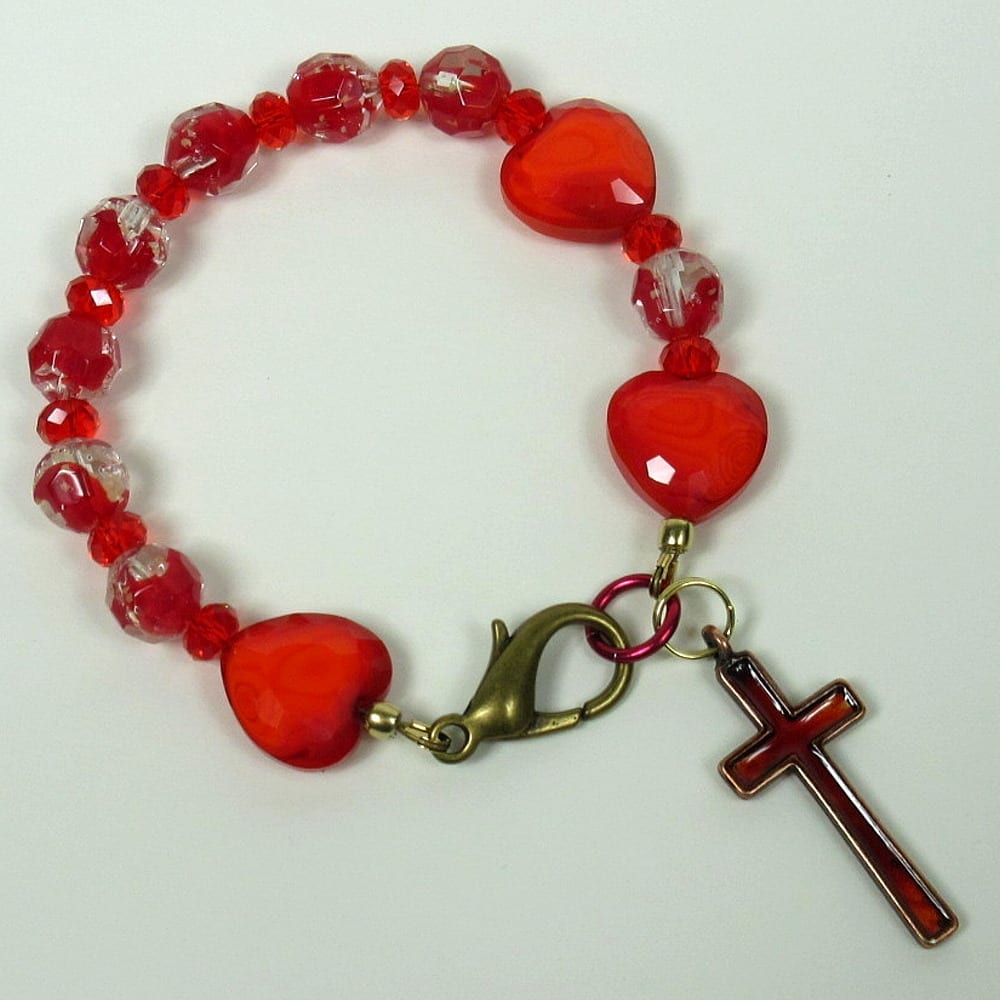 It features a coppertone cross that I filled with red resin. I made a bunch of these little crosses in various colors, so watch for them on my future prayer bead creations.
Check out all the lovely prayer beads and chaplets available for $32 and $18 (respectively) on my website. Each purchase includes my 16-page full-color Anglican Prayer Beads booklet, a velveteen storage pouch, and a lifetime re-stringing guarantee. The booklet contains contains prayer bead pictures, historical information, symbolism and layout of the beads, instructions on their uses, and nine sample prayers. It is also available via digital download for only $2.00.