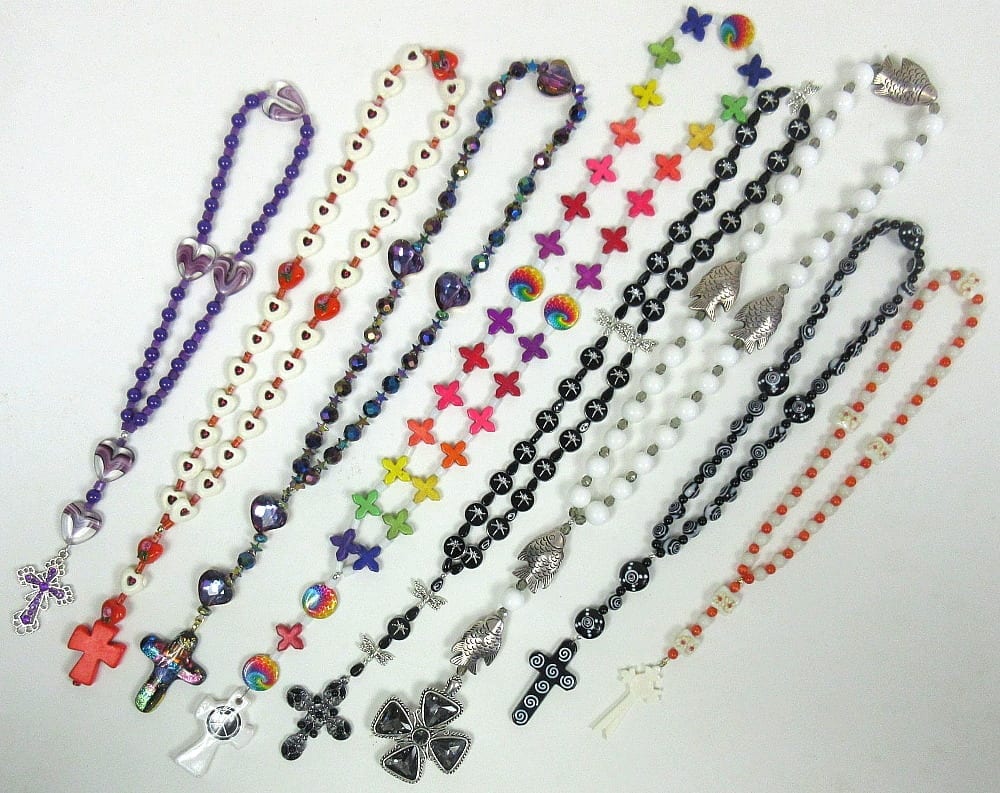 Eight new sets of Anglican (Protestant) prayer beads have been added to my website today. Five of the eight shown above are necklace length. Regular length sets include the purple set on the left and the two sets on the right.
Four new $18.00 Anglican chaplet bracelets have also been added to my inventory, as shown below.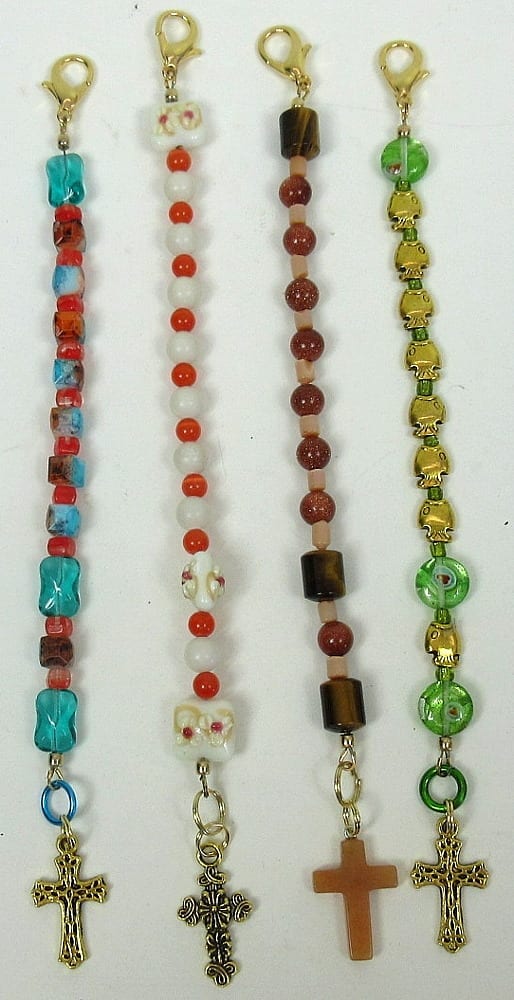 Each of my Anglican prayer beads is unique and inspired by the various components I have in stock. The black dragonfly set shown below is especially beautiful, as it features not only dragonflies on its Week beads, but also dragonfly Cruciform beads with silver-plated wings and tiny clear seed bead heads and tails.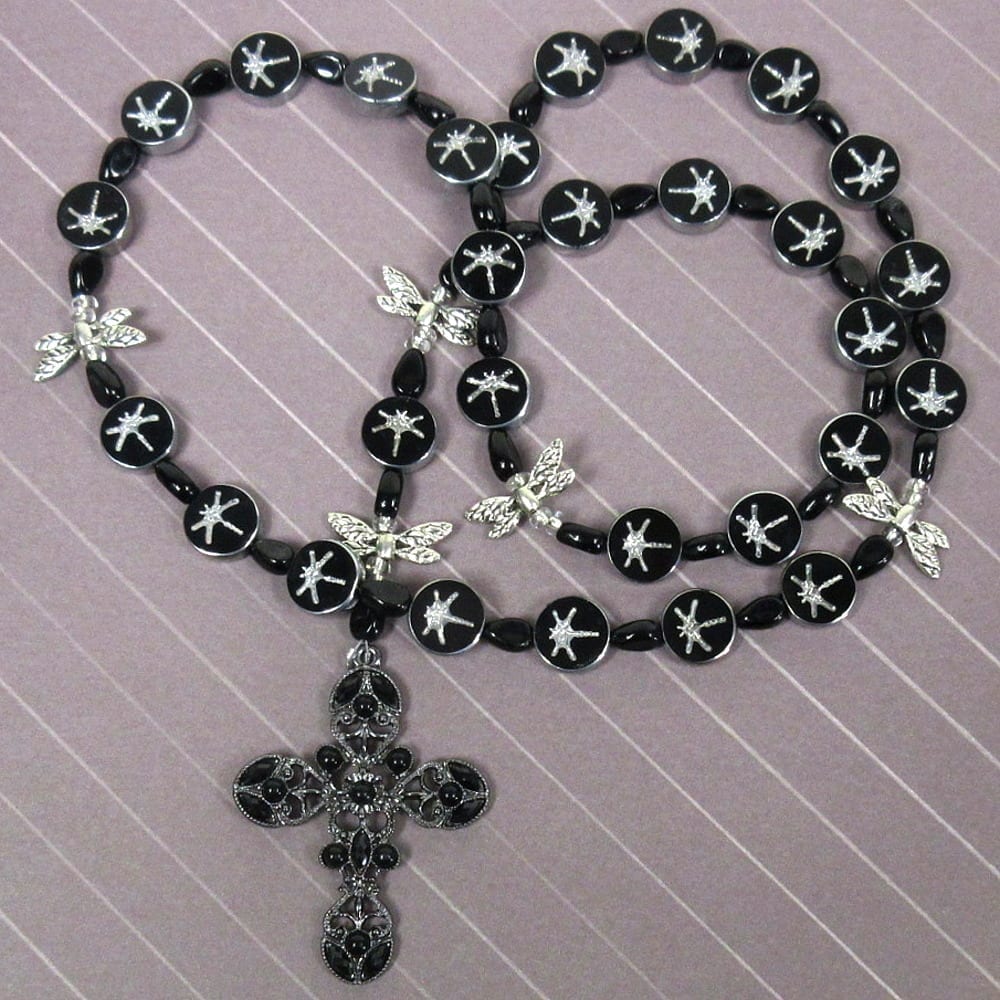 Large embossed silvertone metal fish form the Cruciform beads on the Gray White Fish Anglican Prayer Bead Necklace shown below. Its fish, large white Week beads, and lovely rhinestoned Swiss Cross feel particularly nice in hand.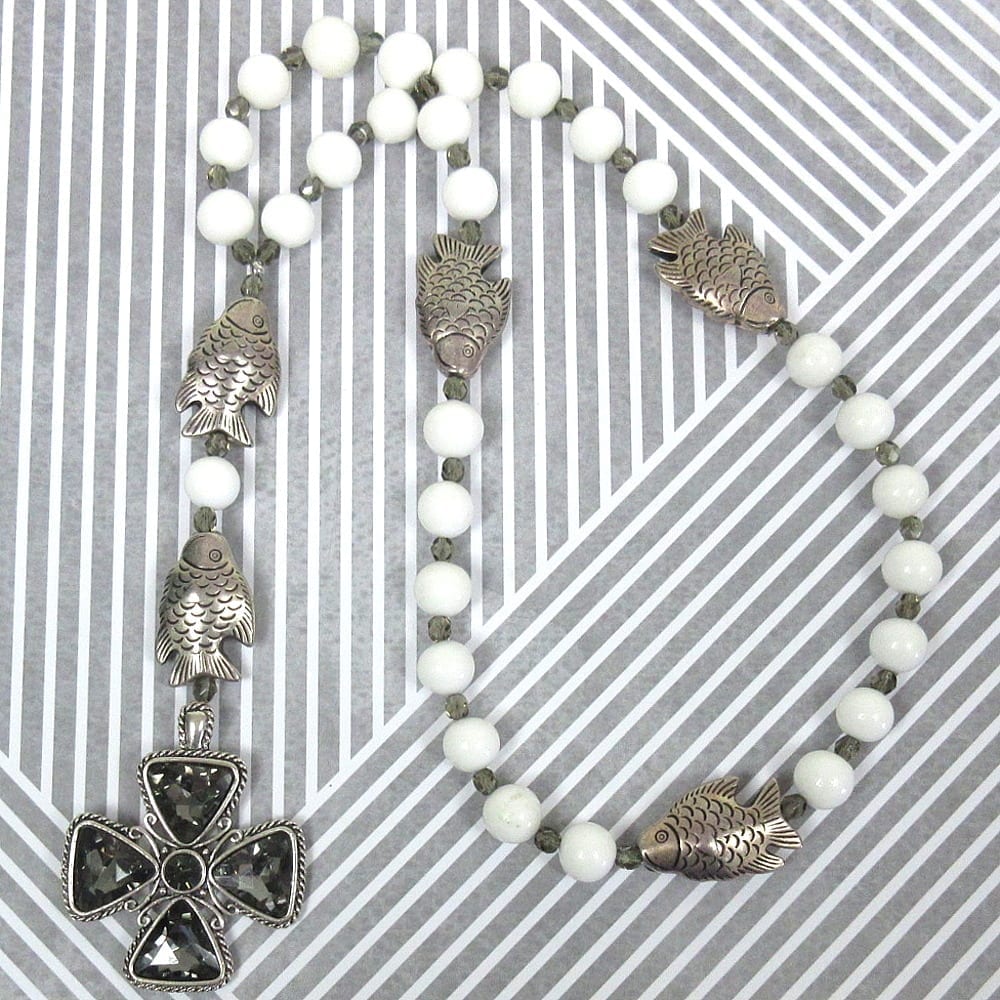 Ever a fan of rainbows and iridescence, I especially enjoyed creating the Purple Star Hearts and Rainbow Peace Cross sets shown below. The former has lots of bling with purple rhinestone hearts and little flat star spacer beads, and the latter will appeal to those who may appreciate its Chakra colors and peace symbol cross. Both are necklace length.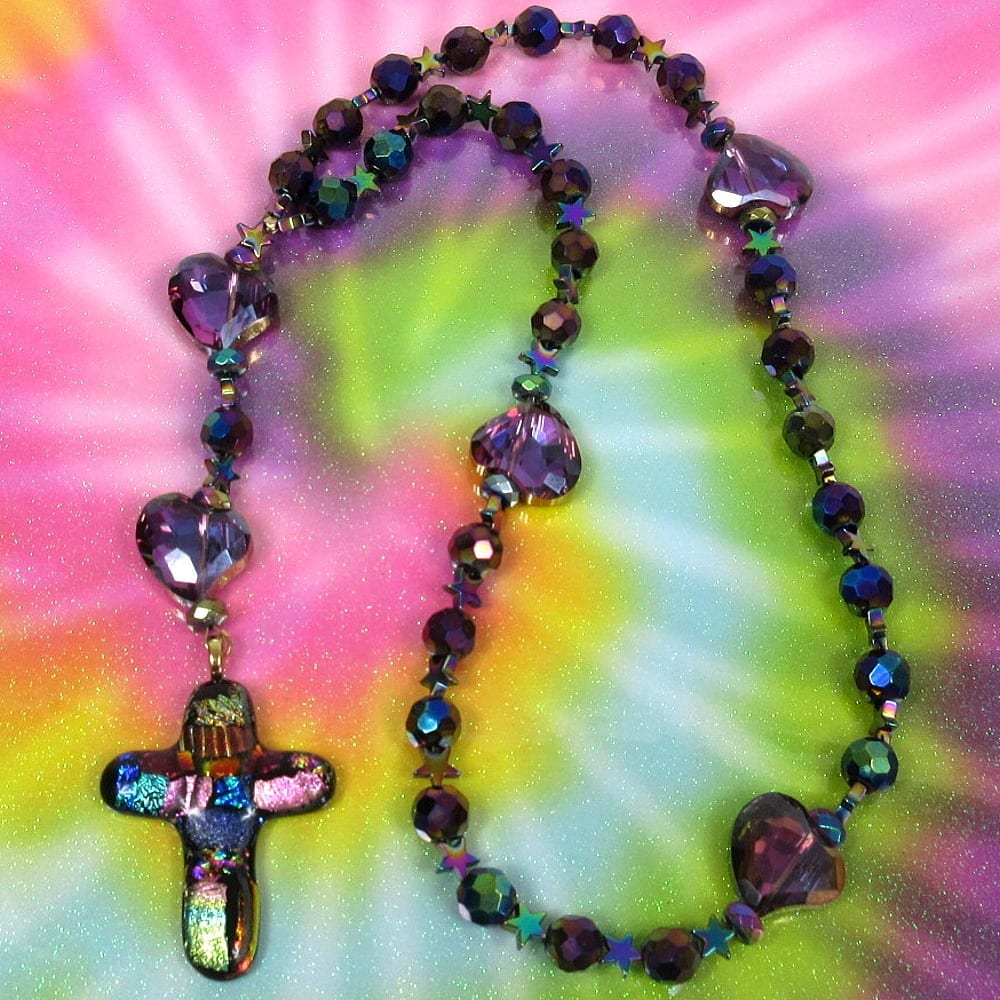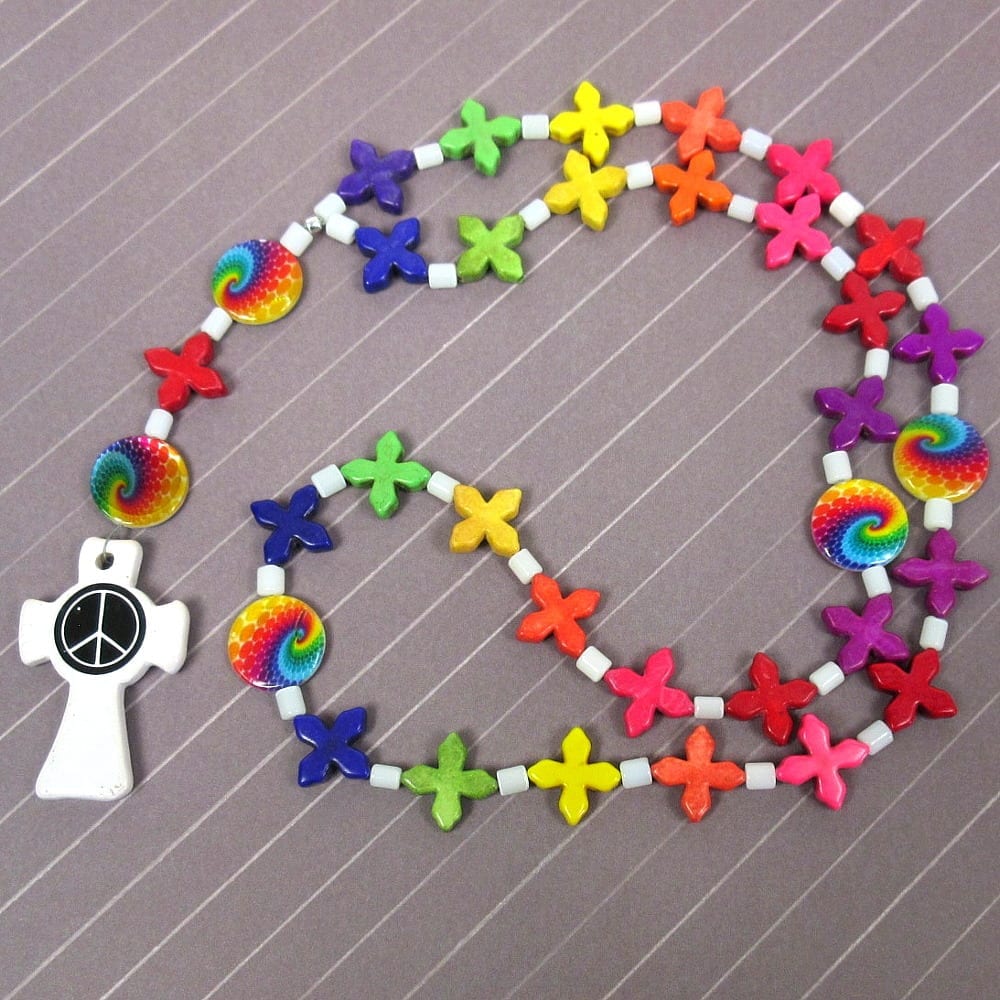 Check out these and more on my website. Each set of prayer beads is priced at $32.00, which includes a black velvet pouch, 16-page full-color booklet, and a lifetime restringing guarantee.
You get the same goodies with each chaplet purchase. You need some useful, statement-making bling for your wrist, purse, or rear view mirror, right, like the White Lampwork Flowered Chaplet shown below?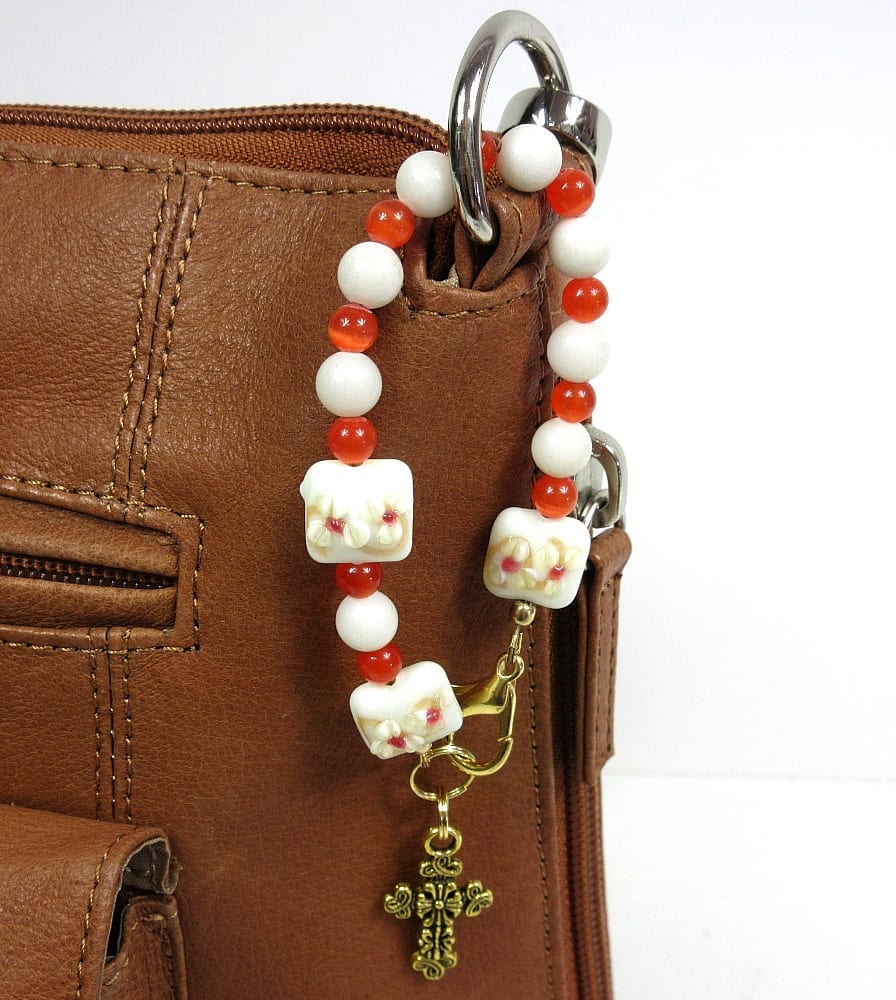 My prayer beads and  chaplets also make great gifts, so order yours today!
Given that I have a vast assortment of components available, ever wonder what my personal set of prayer beads looks like? Wonder no more. See below.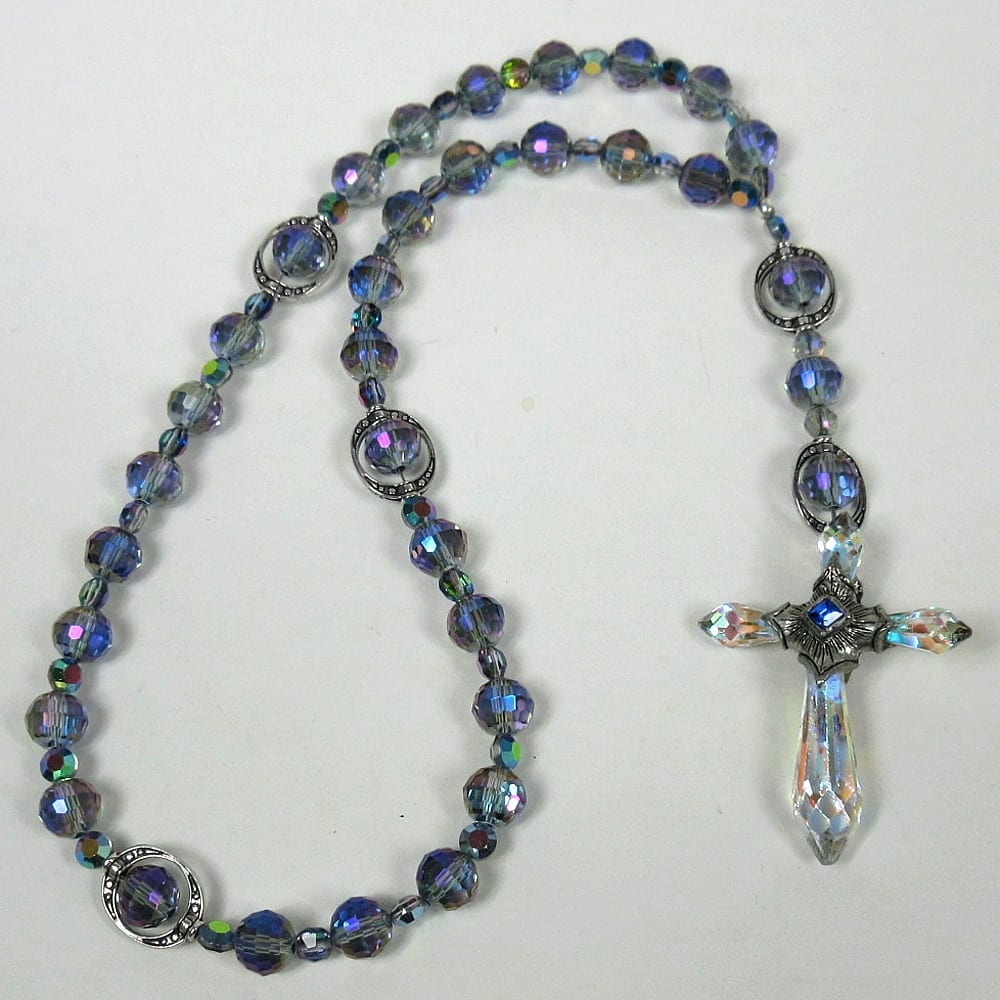 My idea of "The Best Bling for the King"!