I recently completed 13 new decorative pill organizers and posted them for sale on my website.
These include several with dichroic glass cabochons. Two feature the cabochons embedded in tray bezels, such as the Brown Orange Dichro Tray Medium 14-dose Pillbox shown below. I created this tray bezel by first filling the bezel with resin. I then added the cabochon, gold crushed glass, and orange and yellow alcohol inks to the resin.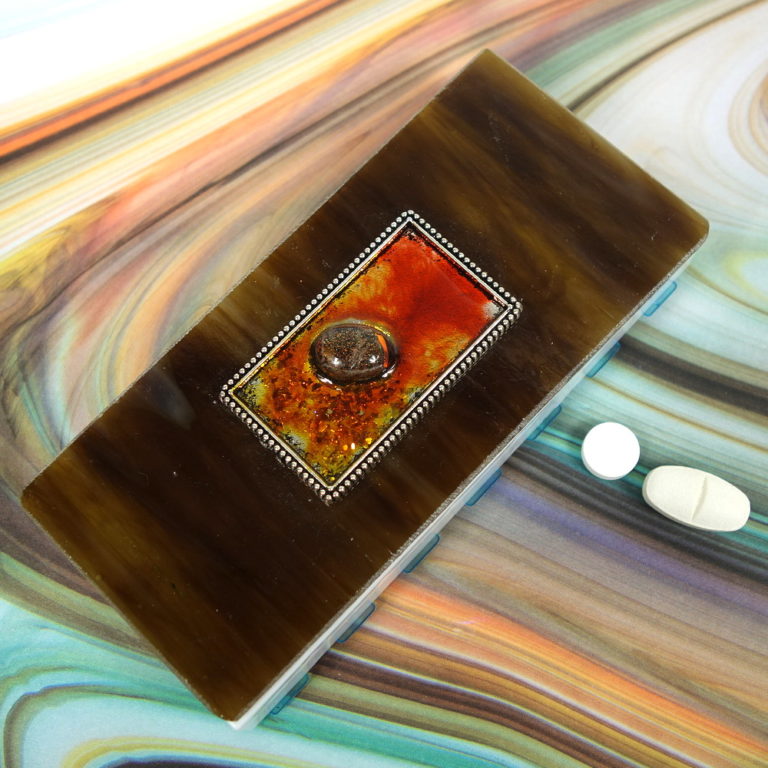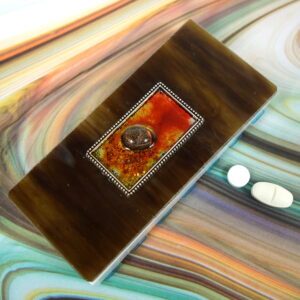 For another embellishment experiment, I coated a realistic heavy paper butterfly with resin for use on the Brown Blue Dragonfly Large 28-dose Pillbox. I love how it securely perches on this pill organizer's brown stained glass top. a few drops of resin accidentally adhered to the butterfly's antennae. I think they look like dew drops, so I did not try to remove them.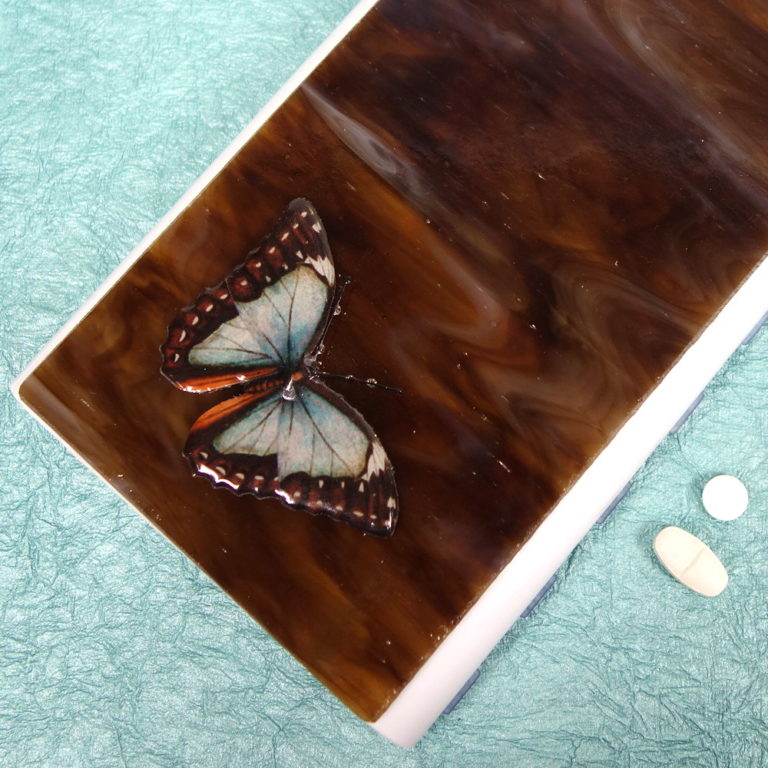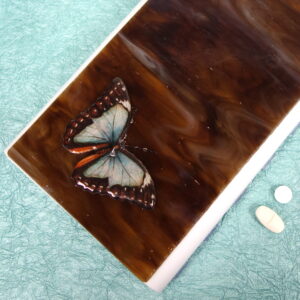 You may purchase these new pillboxes and my many other pill organizers on my website. If you do not see exactly what you want, I will be happy to make a custom pill organizer that will precisely meet your or your giftee's needs.
Please leave a comment to let me know what you think of my new creations.