As a new jewelry collection, I recently created lightweight horseshoe necklaces in seven different colors. These are outstanding blingy statement pieces and conversation starters for any cowgirl or horse loving female.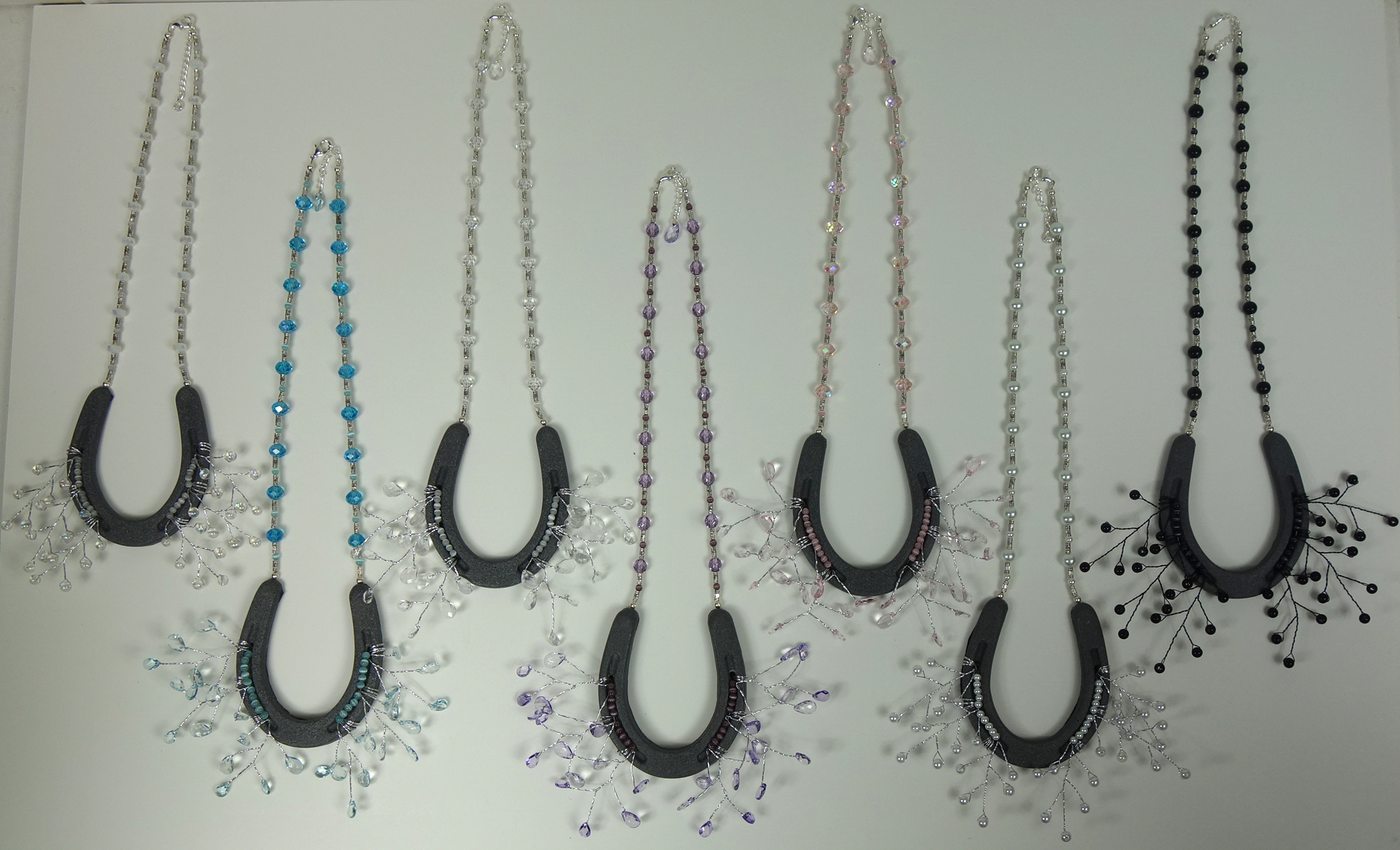 Each necklace features a realistic lightweight resin horseshoe embellished with feathery sprays of silver-wired glass balls or faceted glass leaves. The horseshoe itself is 3.75″ high by 3.25″ wide. Round cat's eye glass beads nest in the grooves on each side of the horseshoe. Matching beads flanked by filigreed silver-plated spacer beads suspend the horseshoe from its heels (to hold in its luck) so it lays at mid-chest level.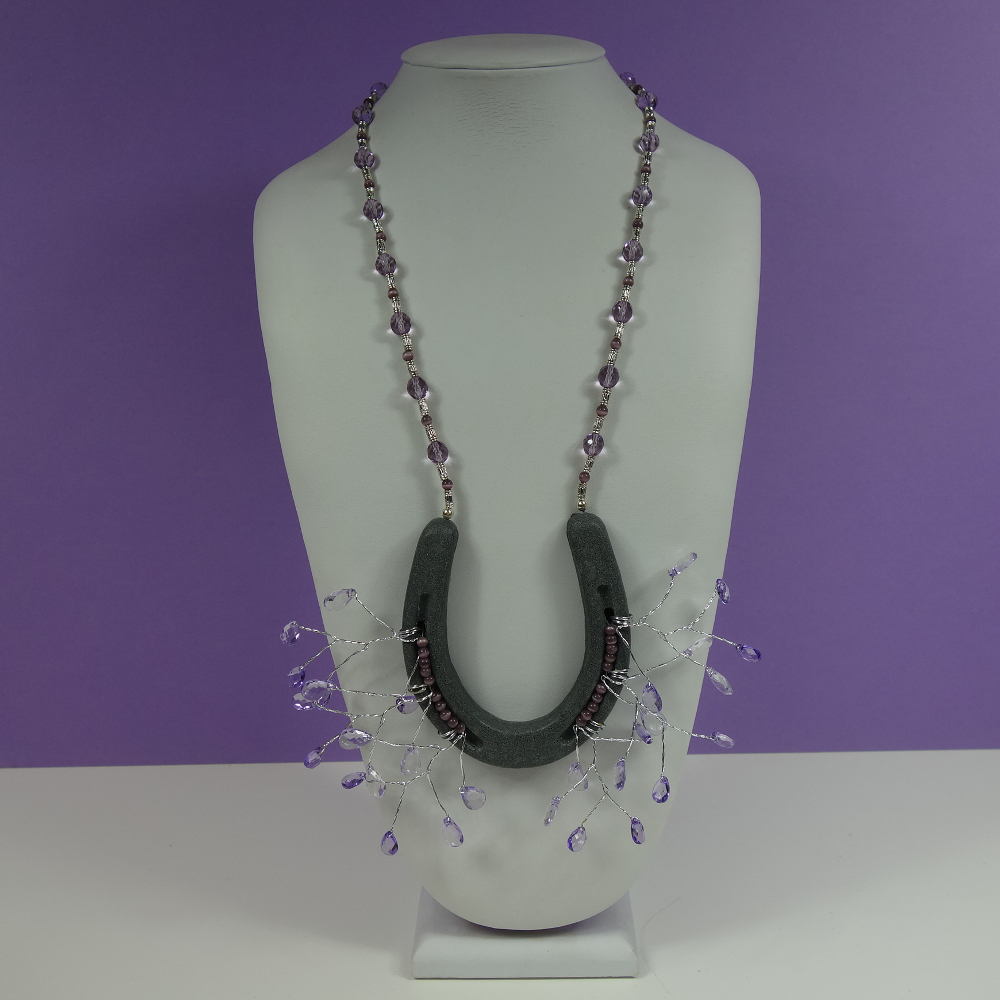 A silver-plated lobster claw clasp and 1.5″ chain with a matching bead dangle allow adjustment of the necklace's length.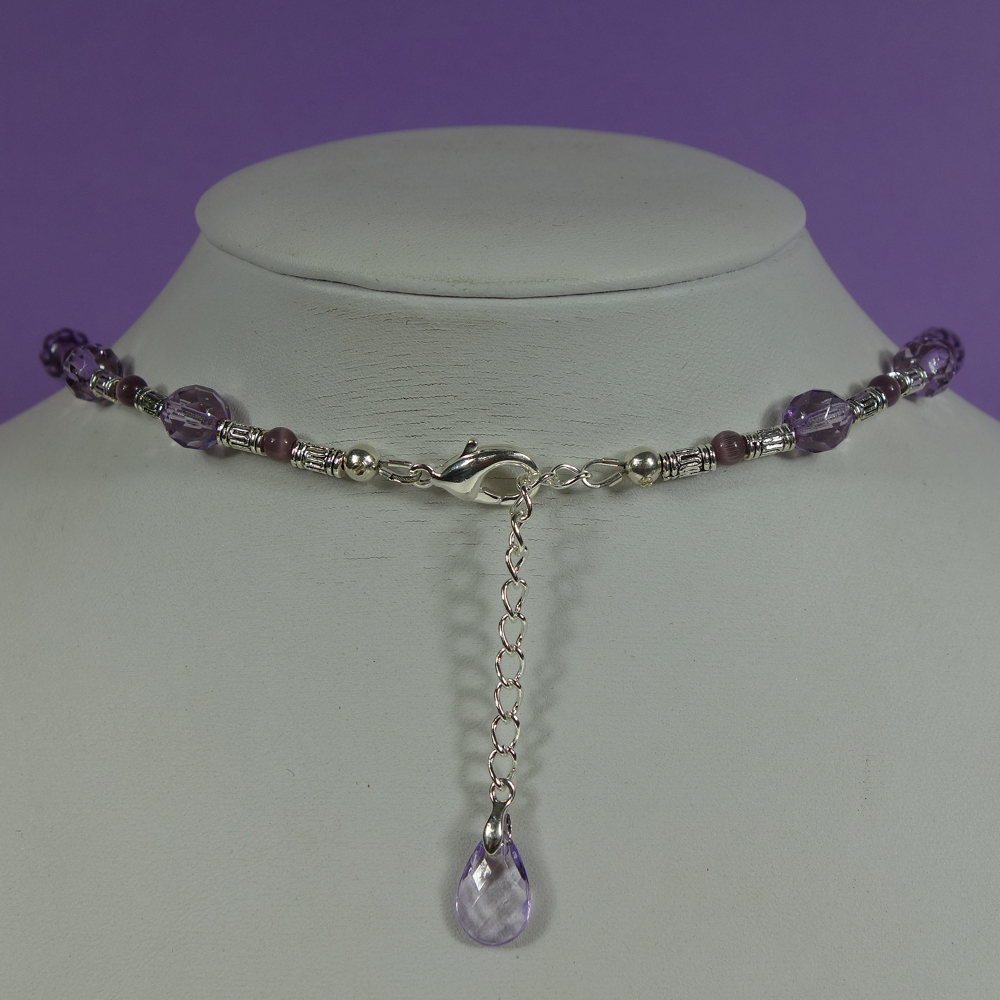 Black adhesive-backed felt covers the wire ends on the horseshoe's back side.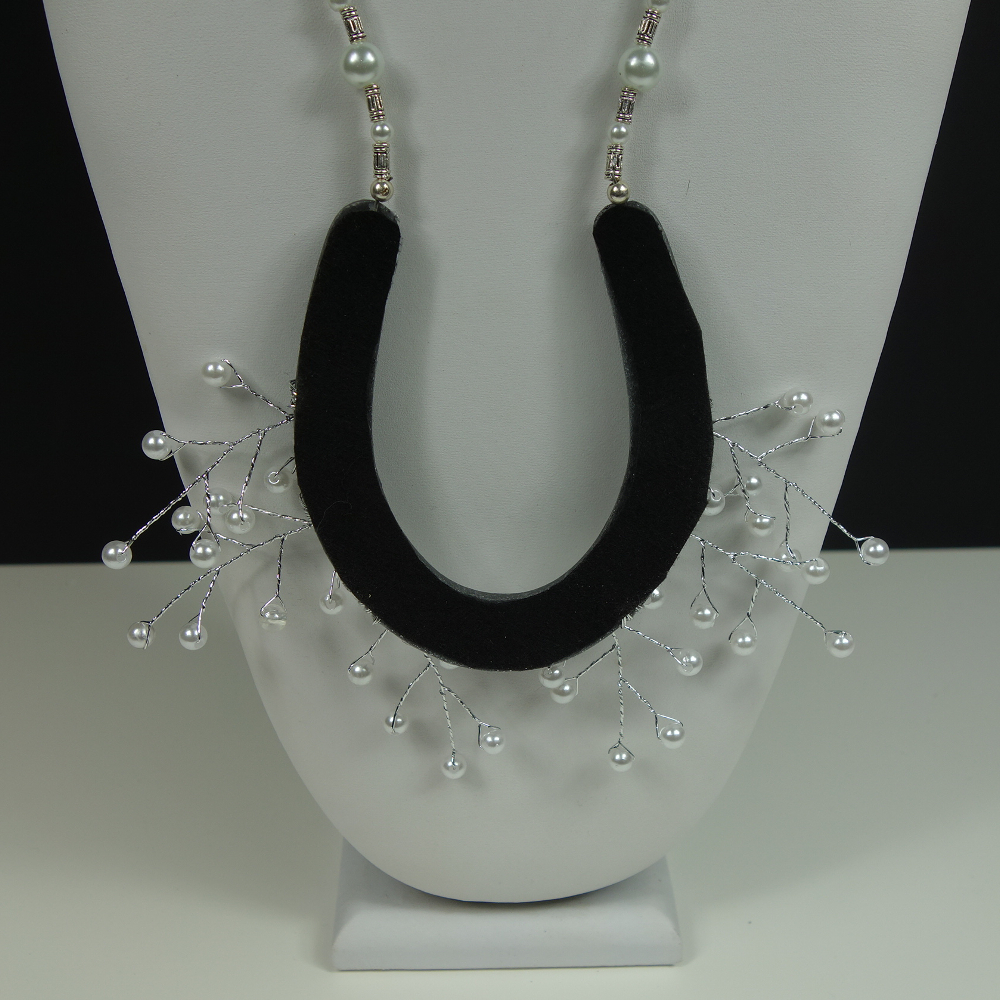 Imagine one of these amazing necklaces on a simple blouse or tucked under the collar of of a matching or contrasting shirt. I wouldn't recommend wearing one on a busy background, as the feathery detail will get lost.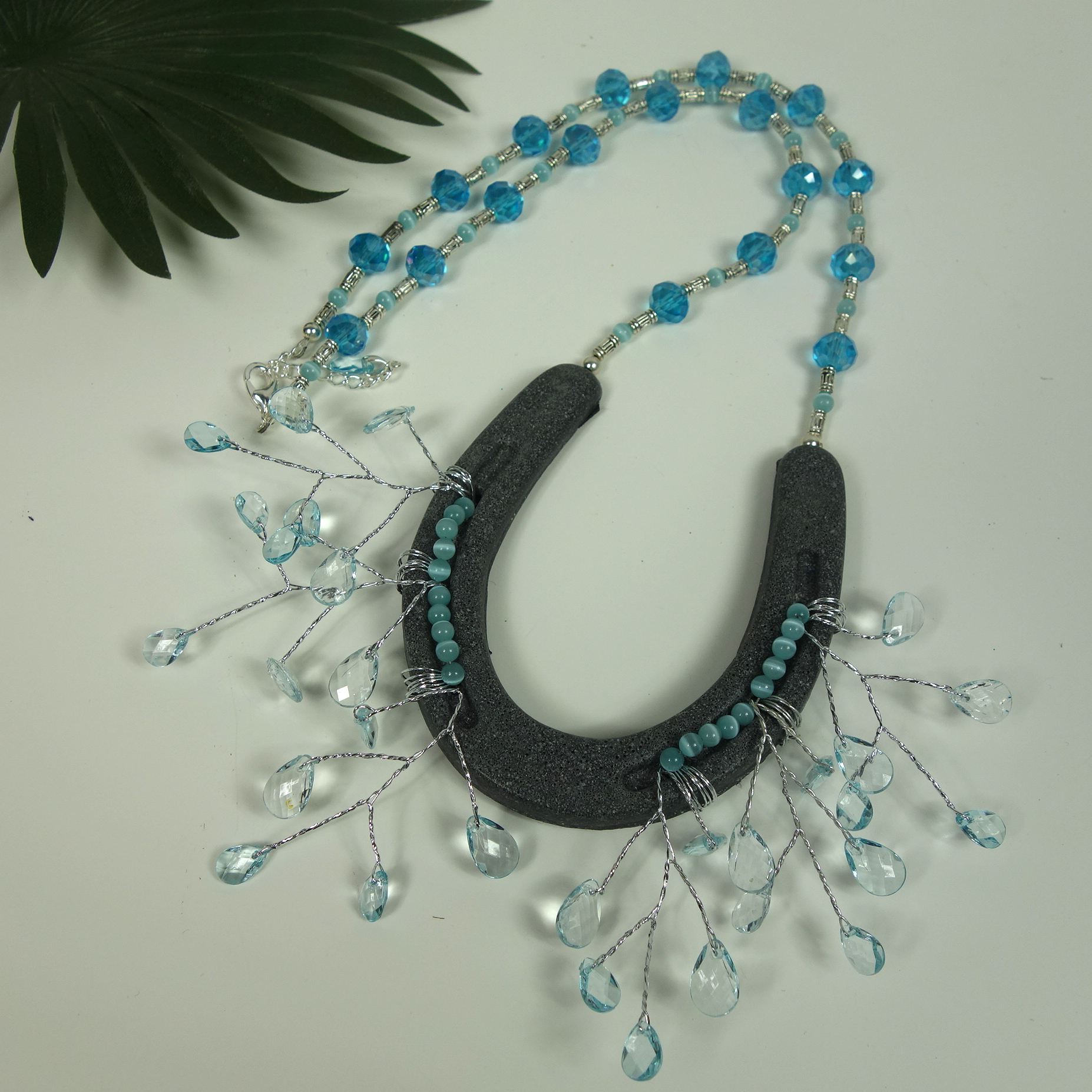 Each necklace sells for $65.00. I introduced this collection at the Lamoille NV Harvest Festival Oct. 2, 2021.
If the original necklace of a particular color is no longer available on my website, a duplicate may be purchased on my website as a backorder. The creation process takes time, as I hand cast each resin horseshoe, so there will be about a week or two delay between your order date and the shipment of your duplicate necklace. The backordered necklace will look as close as possible to the pictured necklace, but it may not be identical.
Hustle to snap up one of the originals so you can be wearing it quickly. I'd love to see a picture of you wearing yours. Send it to me here. Please leave a comment to let me know what you think of these unusual necklaces!