I'll again be having a double booth at the Harvest Festival at the Rancher's Center in Lamoille, NV, from 8 am-3 pm on Saturday, Oct. 1, 2022.
If you're in the area that day, come meet me there and do your Christmas shopping from my full inventory of decorative pill organizers, Protestant prayer beads and chaplet bracelets, horsey stickers and magnets. I just completed a new batch of over 75 local area photo magnets, so I'll have them all there, too, plus some of my UnderCovers (decorative secret storage cubes).
The monthly local Farmer's Market will also start at 8 am at that location.
New this year at my booth will be my full line of earrings, including some that have not yet been posted on my website.

At this event, I'll be test marketing five new Protestant prayer bead sets that include matching chaplet bracelets. Here's a teaser photo of a Picasso jasper set that is particularly lovely.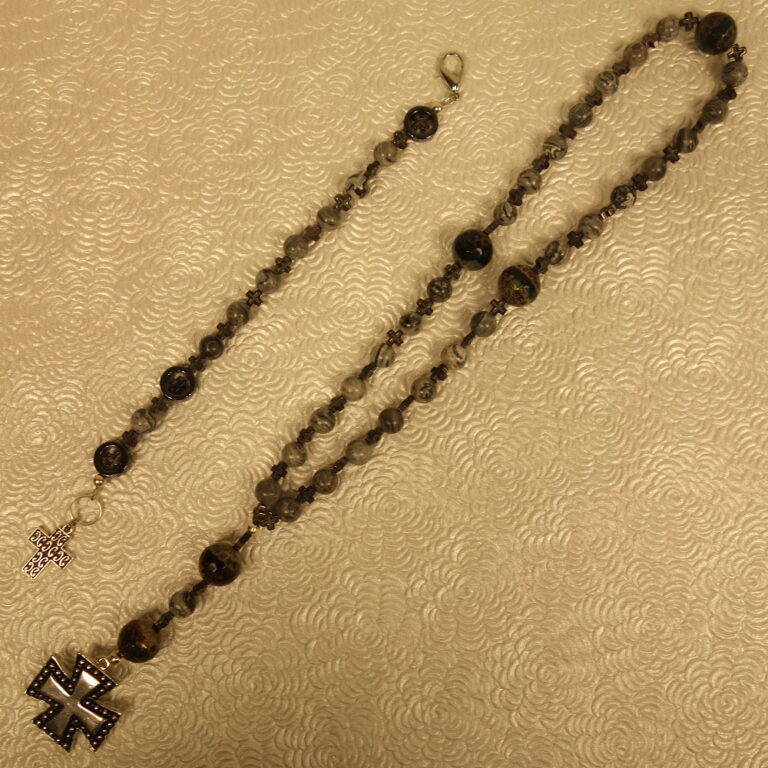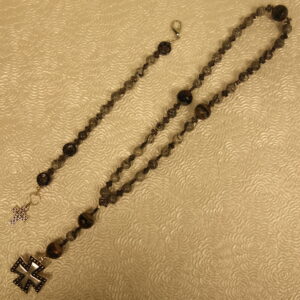 None of these sets is available yet on my website. If any are left after the Festival, I'll post them on my website then and do a blog post about them.
If you're not local, or can't make it to the Festival, you can always purchase my creations on my website. Orders shipped to a local zip code will automatically qualify for free shipping.
Hope to see you on Saturday!