Several Elko, NV, area residents attended my "How to Pray Using Protestant Prayer Beads" presentation on July 16, 2022, at the Elko Chamber of Commerce. My 45-minute talk covered the history of prayer beads, Protestant prayer bead design and symbolization, how to pray using the beads, and sample prayers.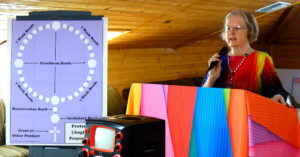 Over two-thirds of the world's population use some type of counting beads in their spiritual practice. Christianity, Islam, Buddhism, and Hinduism all use some form of prayer beads
Using beads in prayer started in India around the 8th century BC. To follow the progress of prayer bead use, I explained the origin, composition, and uses of Mala beads, Catholic rosaries, Eastern Orthodox chotki or komboskini prayer beads, Muslim subha, misbaha, or tespih prayer beads, and Greek and Cypriot kompoloi or worry beads. Then I focused in on the history and use of Protestant prayer beads
Handouts included a large bead layout diagram (similar to the purple one shown above) that attendees used to follow along on its beads during the prayers. I rang bells with two different tones to signify moves to new beads, so participants could focus on their diagrams during the prayers. Some had brought along their own Protestant prayer beads to use in this way.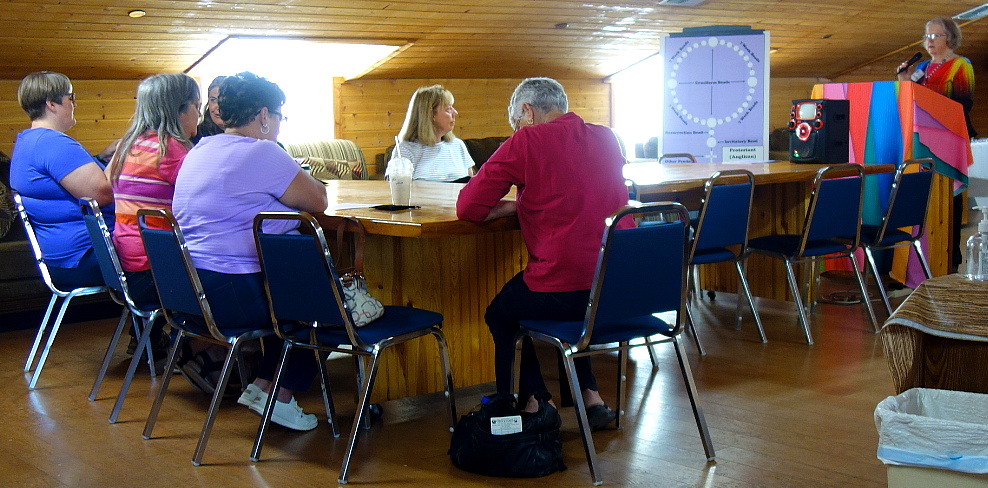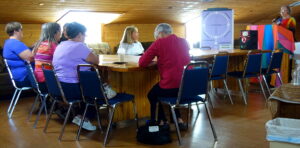 Attendees also picked up another free handout containing my two new prayers, A Prayer for Fearful Times and A Prayer for Patience, printed back to back. These prayers are now included in my Protestant Prayer Beads booklet.
Copies of several books about Protestant prayer beads were available to inspect. I provided copies of a printed list of them, so those interested could find or purchase them elsewhere.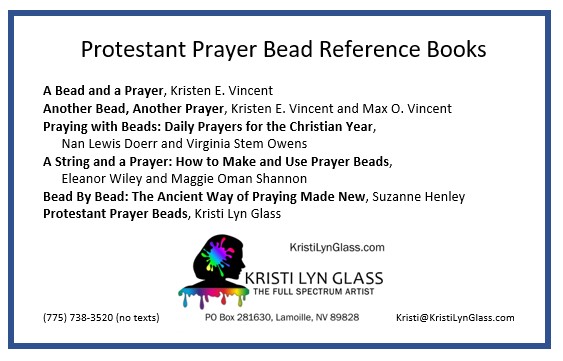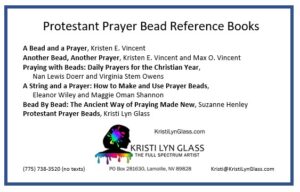 My newly-revised 20-page Protestant Prayer Beads booklet was also available for sale and inclusion with each prayer bead purchase.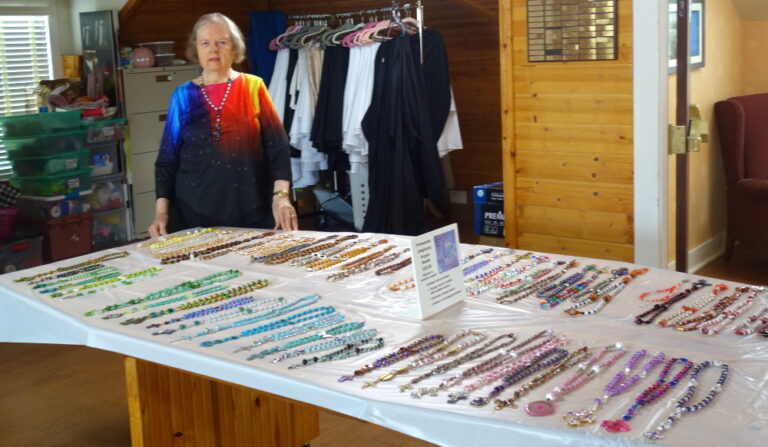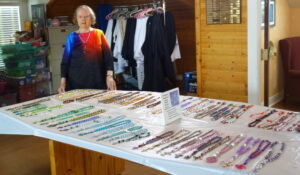 I was delighted that the venue offered enough table space for me to display all of my prayer beads individually, grouped by color. This was the first time anyone (including myself) was able to view my approximately 100-bead inventory in this way, so each unique set could be fully appreciated and felt in hand. I usually store and display them heaped in color-coded trays, to save space. It was quite a treat to experience them all in this way!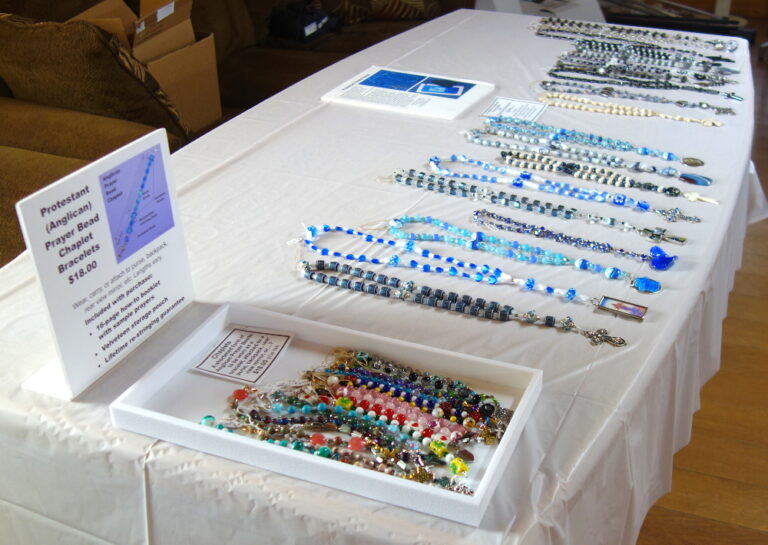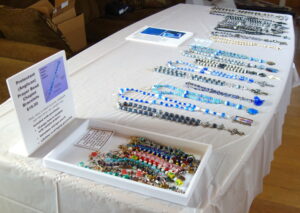 I am especially grateful for the help of Toni Mendive, who efficiently handled all the product purchases at the event.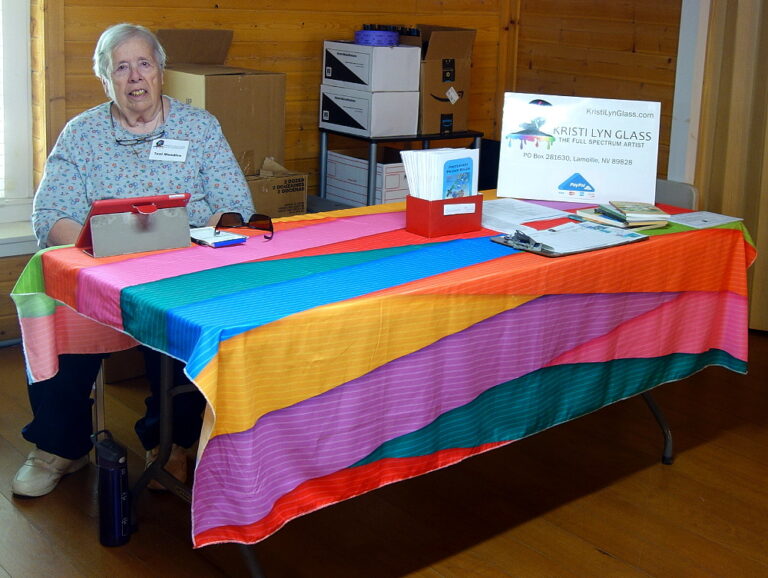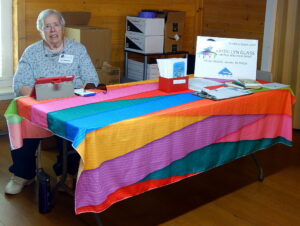 Everyone who attended said they enjoyed the presentation. Each purchased one or more of my prayer beads as gifts or to enhance their own prayer time. Increasing awareness and use of Protestant prayer beads was my goal, so I consider the event a success!
Those who would have liked to attend, but missed the opportunity, may view and purchase my prayer beads or download my Protestant Prayer Beads booklet on my website. Shipping is automatically free for deliveries in the Elko, NV, area, as I will likely deliver them personally. It's always a treat to meet my customers in person!