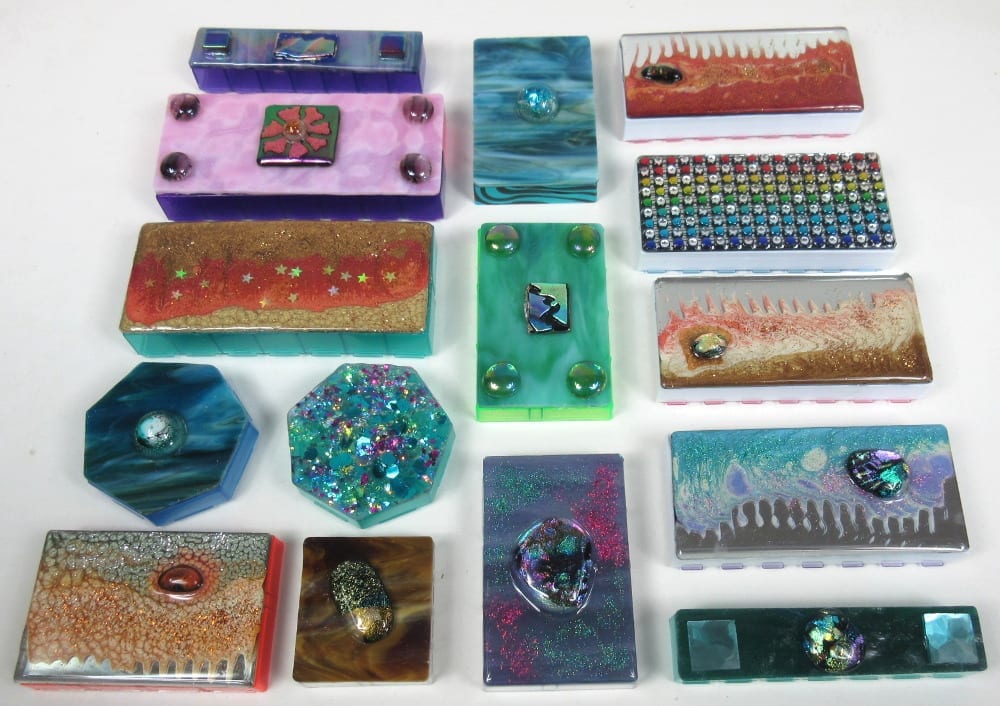 I recently completed a batch of 22 new decorative pill organizers and posted them for sale on my website. The picture above shows 15 of the smaller pillboxes. The picture below shows the 7 larger ones in this batch.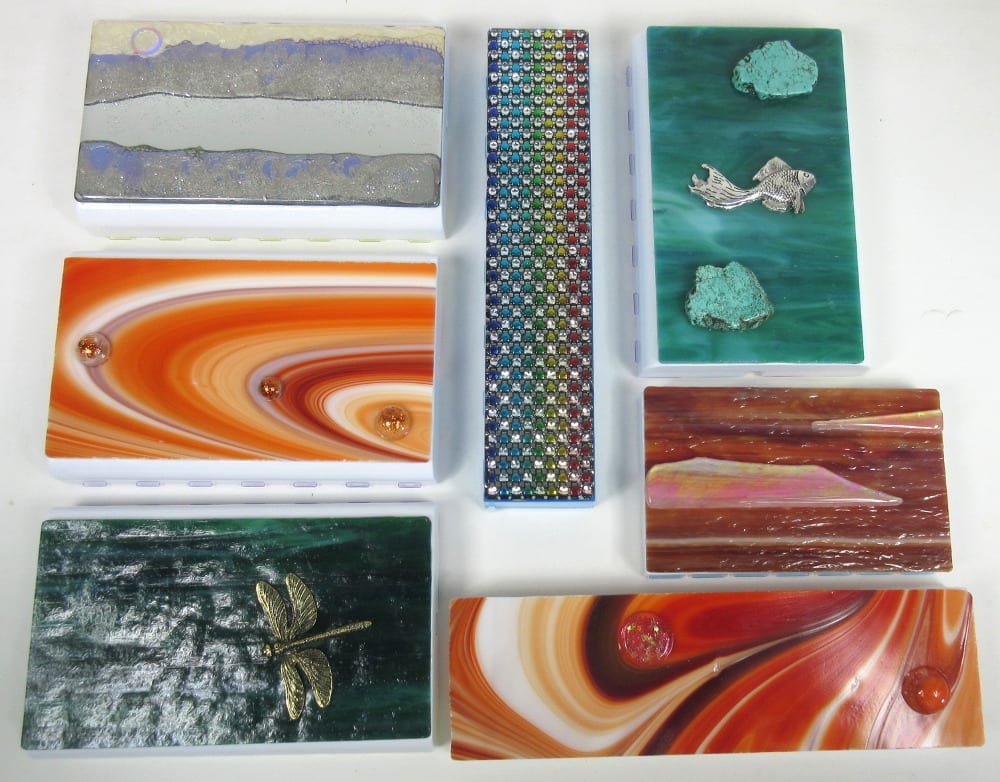 Both new and older embellishment techniques are featured in this batch. In addition to simply trimmed stained glass tops like the dragonfly, fish, and orange swirled boxes in the above picture, I made two that feature mirrored tops with rainbow rhinestone mesh embedded in a layer of clear resin. These are very glittery in hand. The above example is a 14-dose XXL pillbox. The smaller of these two rainbow boxes is the medium 14-dose version pictured below.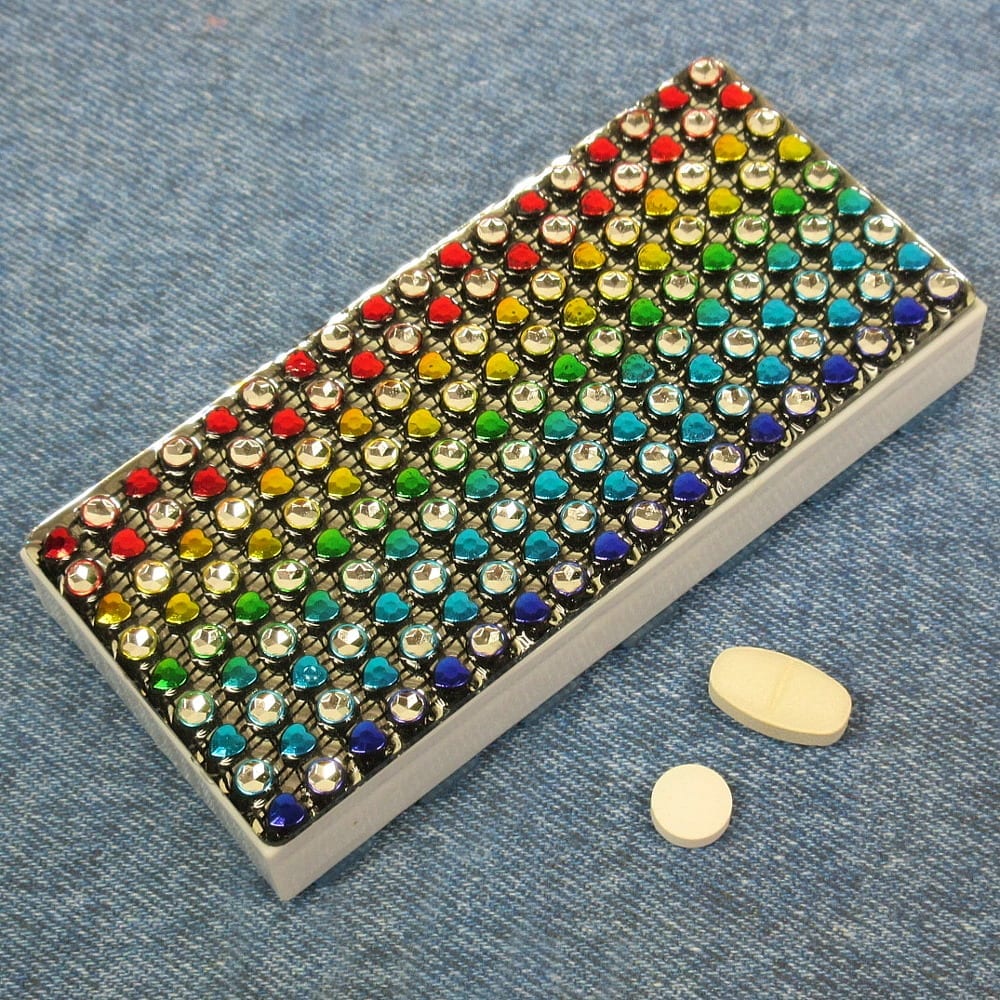 I used a septagonal mold I created to form the confetti resin top for the Teal Confetti 7-dose Small Septagon pillbox below.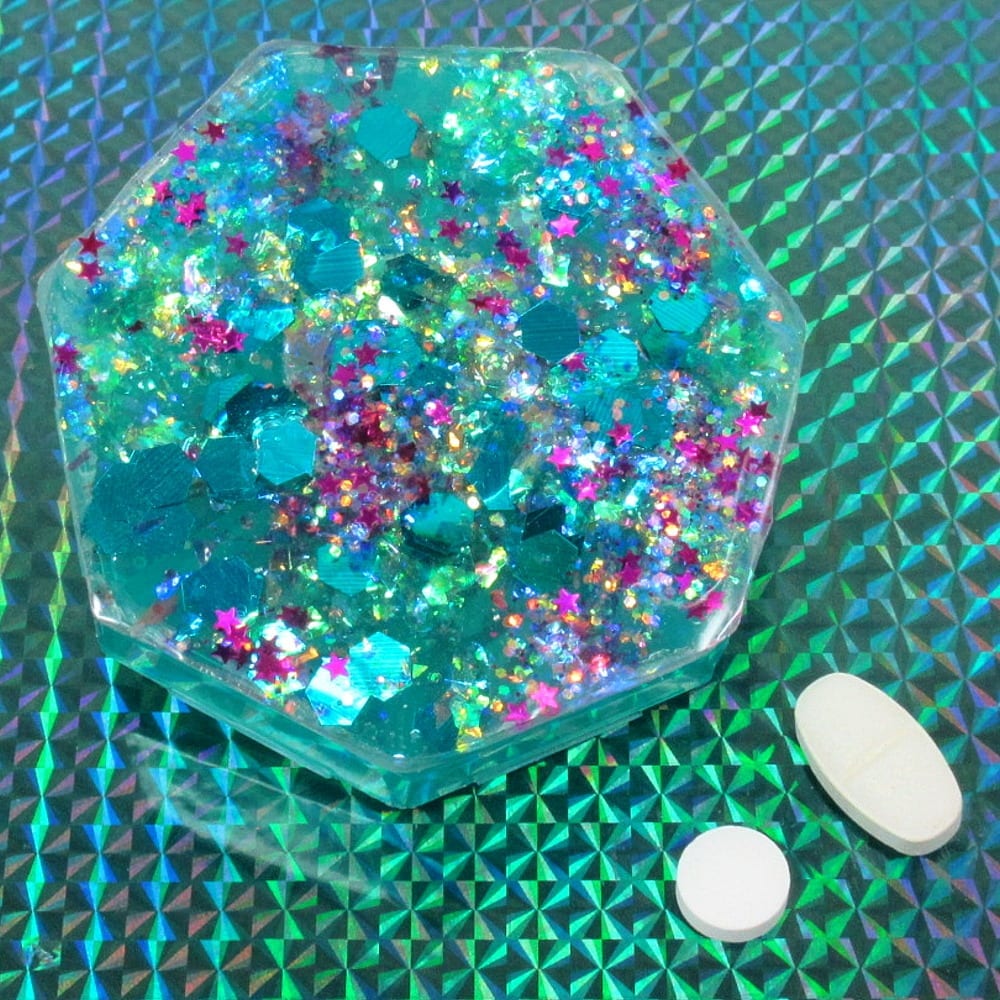 On its underside, I created a glittery clear resin cabochon to fit in its central well.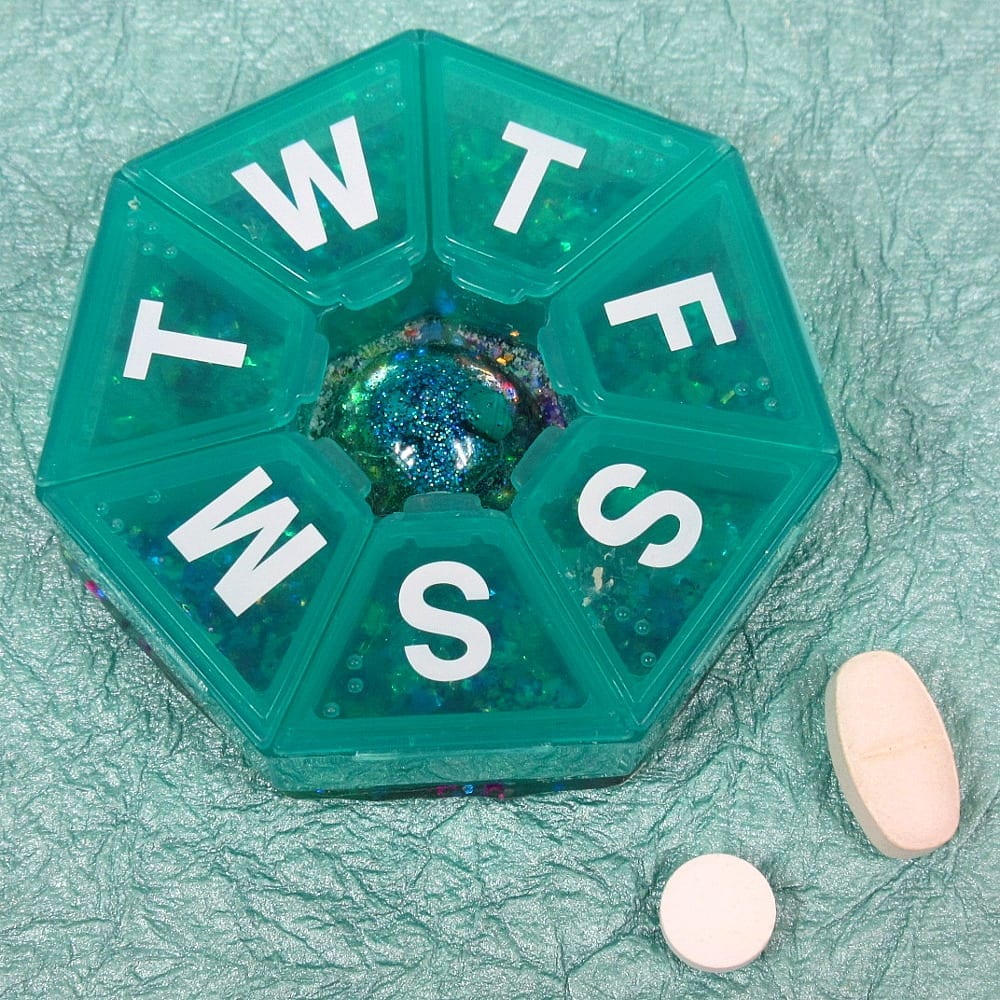 This batch also features some of the lovely iridescent dichroic glass cabochons I recently acquired from a glass artist. One of these cabochons is embedded in a glittery layer of clear resin on the rainbow-coated stained glass top of the Teal Pink Dichro 7-dose rectangular pillbox pictured below.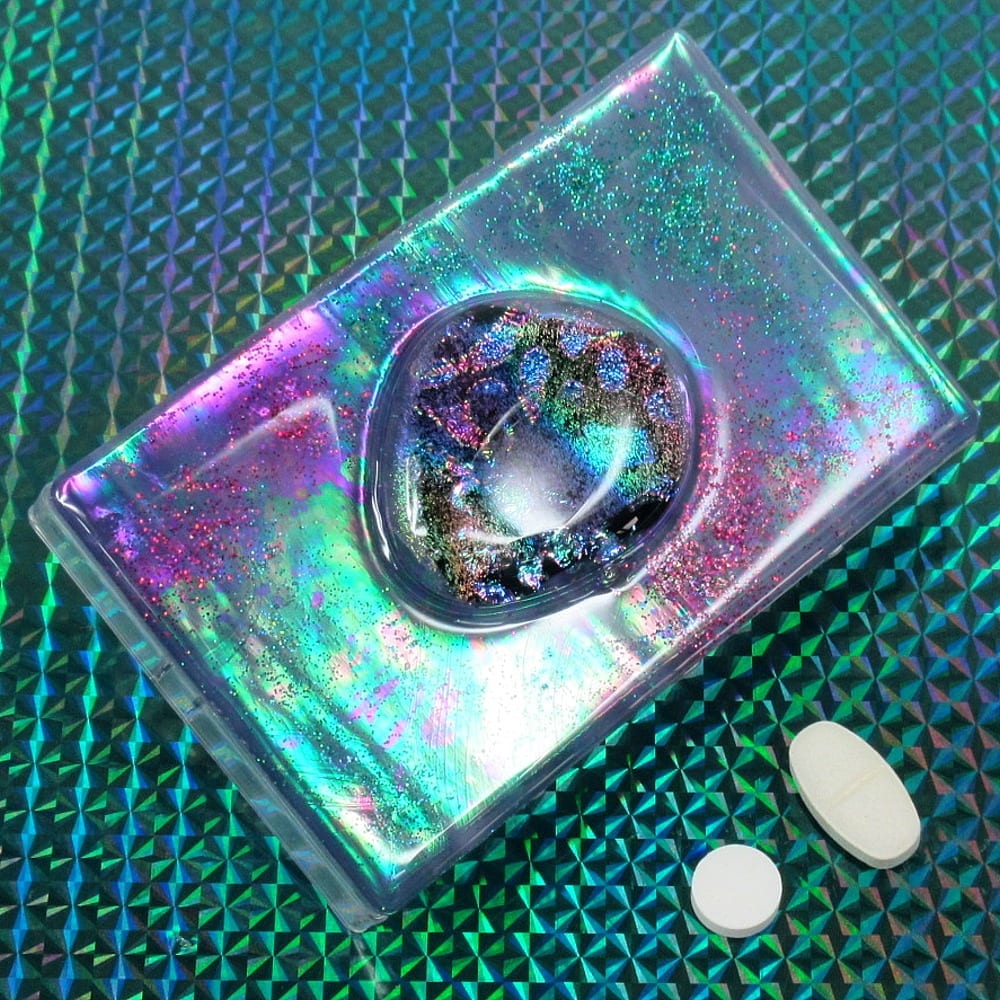 I had fun creating more of my popular enamel-on-mirror resin-coated tops on several of the boxes in this batch, such as the Mirrored Strawberry Mocha 14-dose Medium Pillbox shown below.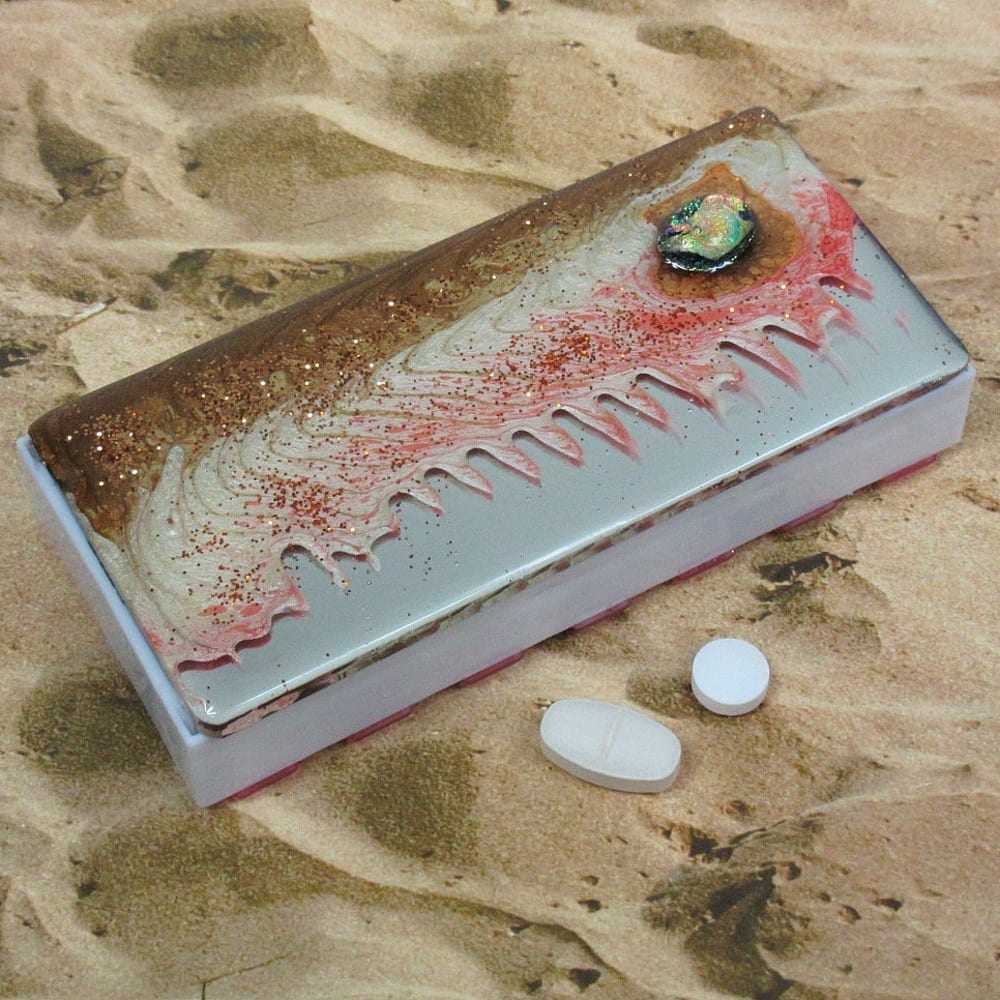 I embedded a ring with shifting rainbow hues in glittery resin to look like a moon rising over the mountains on the mirrored Purple Mountain Lake Large 28-dose Pillbox below that also features the enamel/resin technique.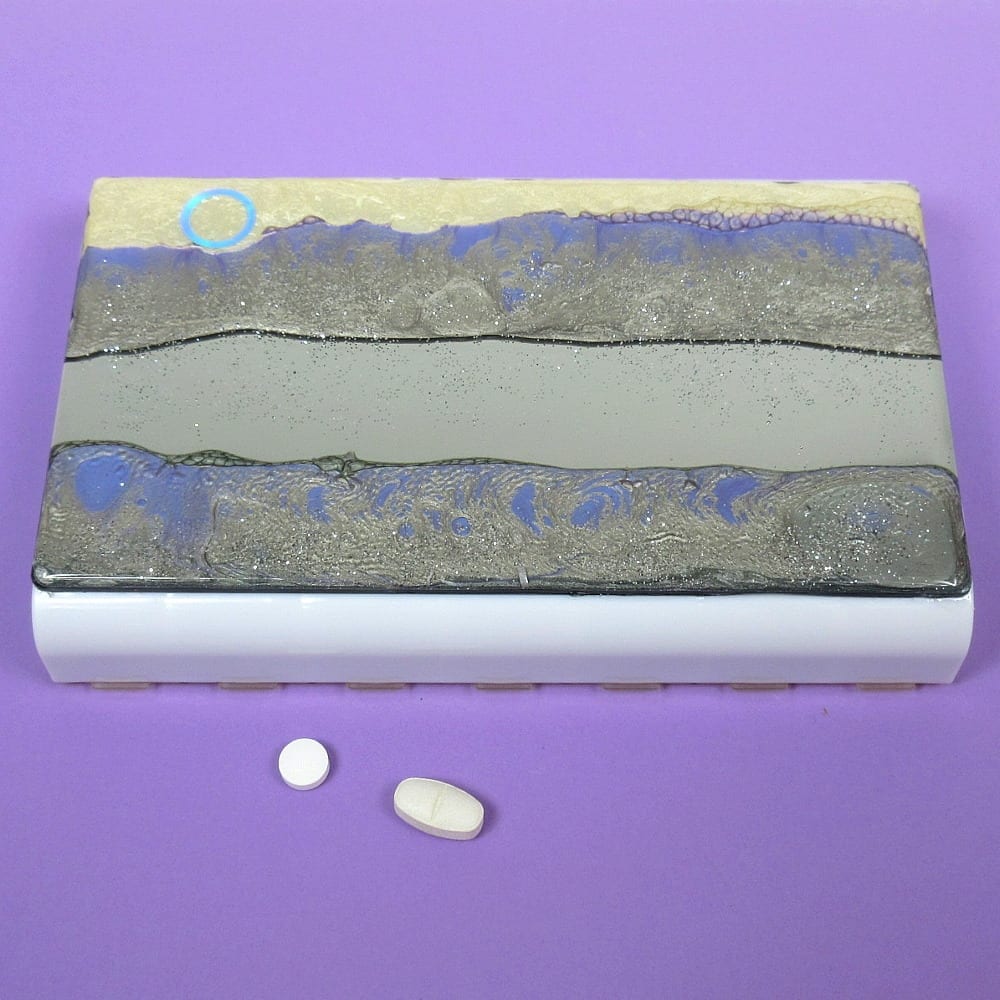 Would you believe its underside looks like this?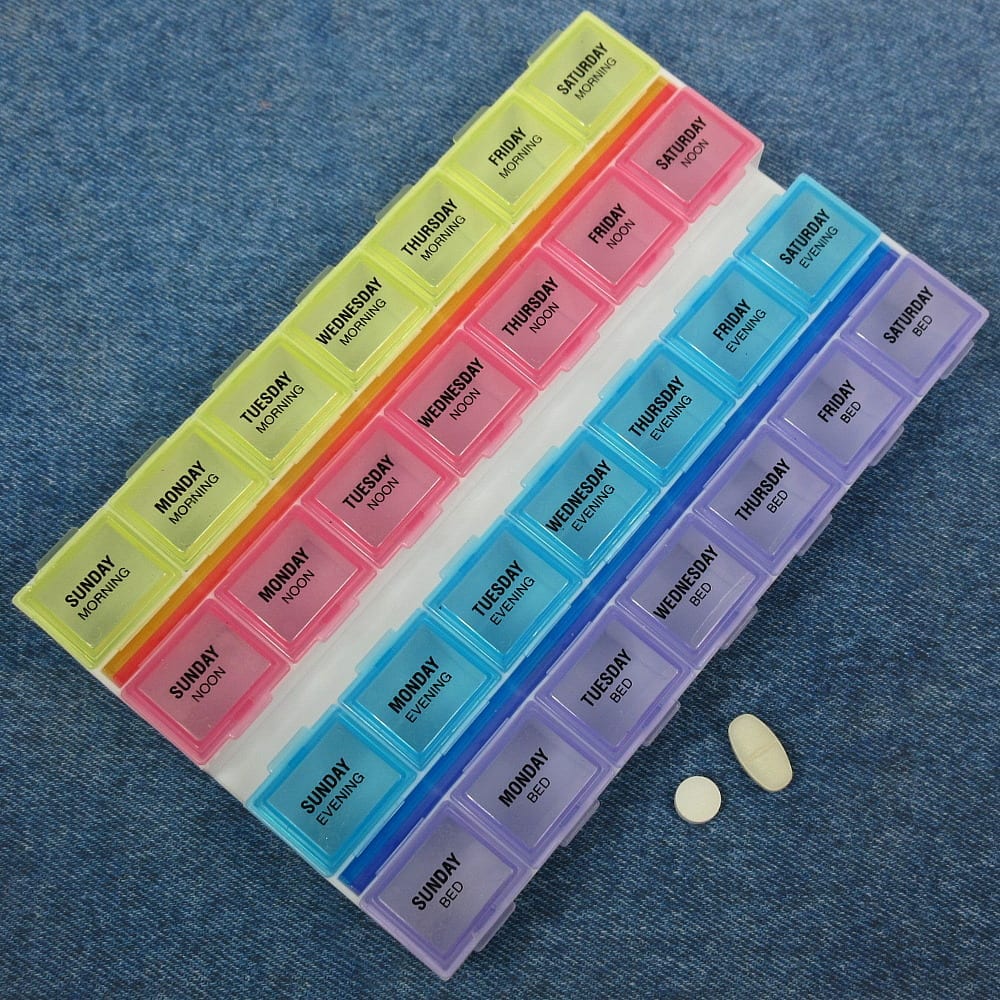 Which side would you rather look at when your pillbox is sitting on your counter?
For more details on these pillboxes and many more, including custom options, please visit my website. My creations make treasured gifts! Come beat the Christmas rush.