Recently created decorative pill organizers by Kristi Lyn Glass feature several new embellishment techniques. These six large pillboxes mostly have mirrored tops and protective clear resin top coats, but they are otherwise diverse in their designs.
To access their pill compartments, simply flip them over. The picture below shows their not-so-pretty undersides. (Which view would you rather see on your countertop?)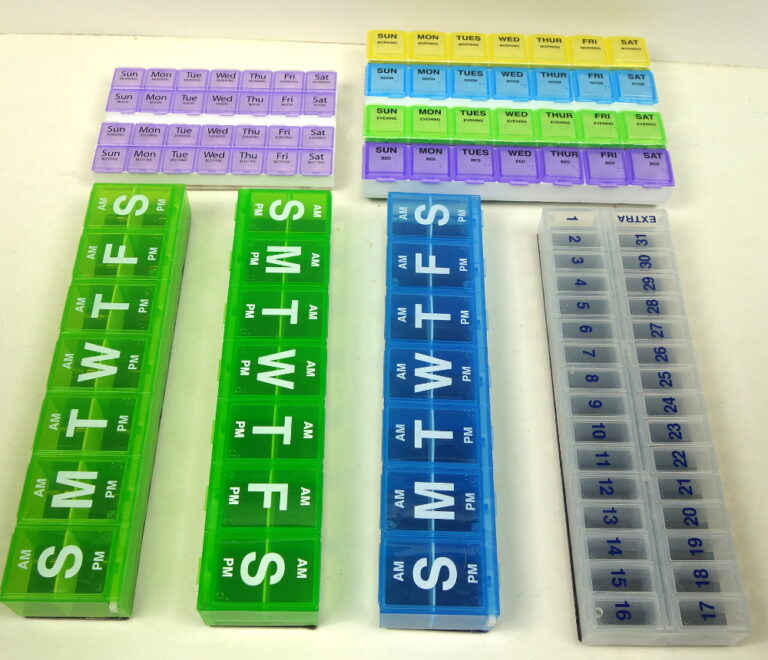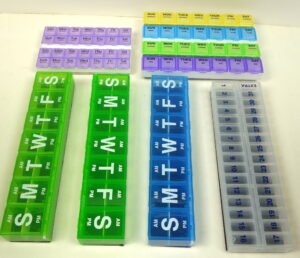 Two extra-extra-large (XXL) 14-dose pill organizers have fantasy-enameled tops with mirrored stripes.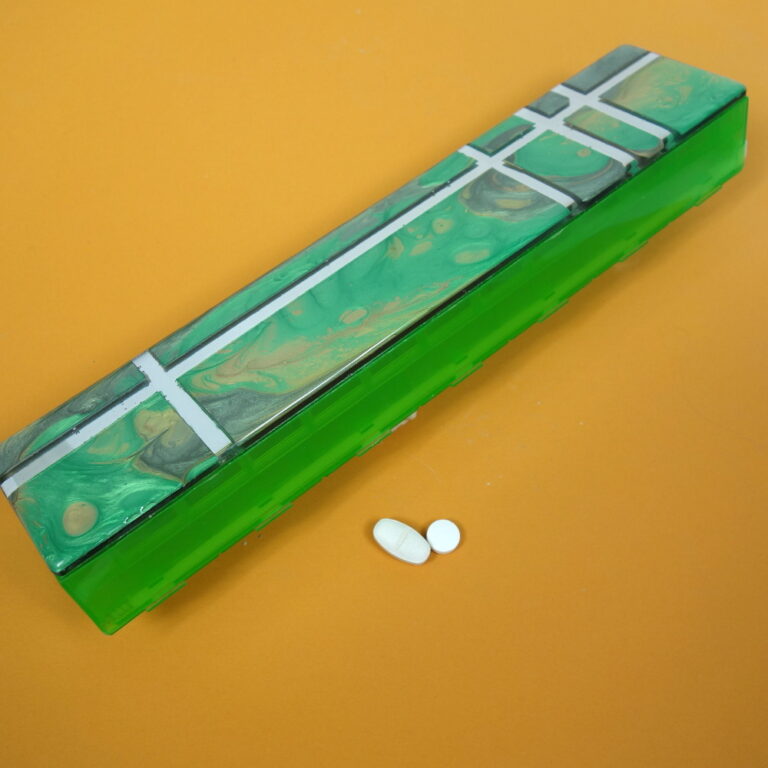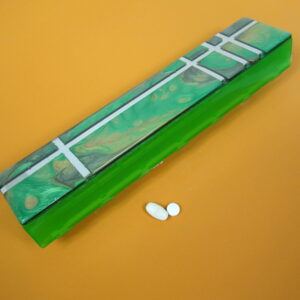 Kristi created the above Green Mirrored Grid XXL 14-dose Pillbox by adhering strips of tape to the mirrored top before adding fantasy enamels to the entire surface. When the enamels dried, she removed the tape to reveal the mirrored surface. A layer of clear resin protects the enameled surface. Her Tan Mirrored Stripes XXL 14-dose Pillbox features the same technique.
Continuing to explore the possibilities Kristi's Silhouette Cameo 4 cutting machine offers, Kristi decorated two pillboxes using cutouts of color-changing adhesive backed foil.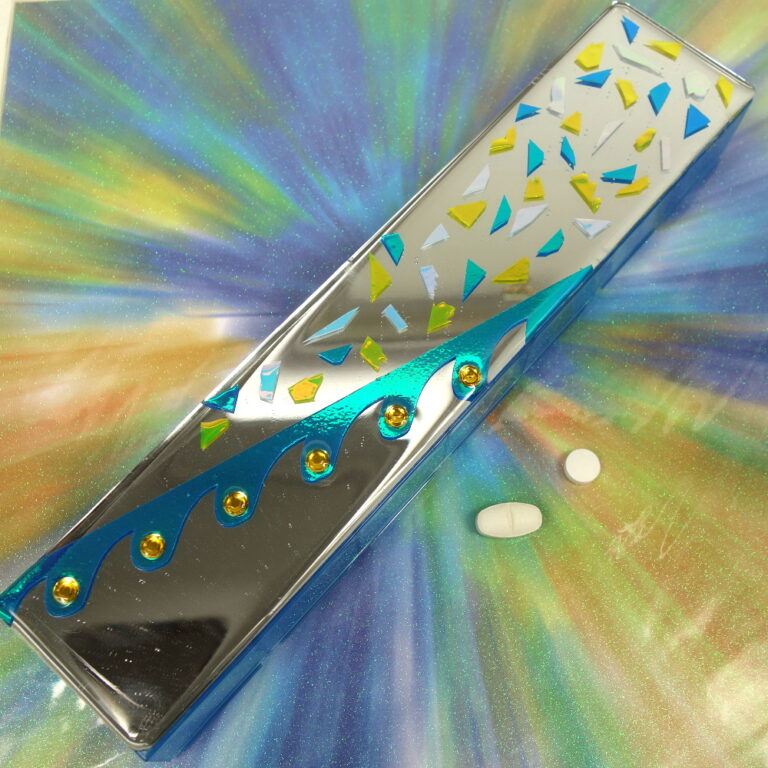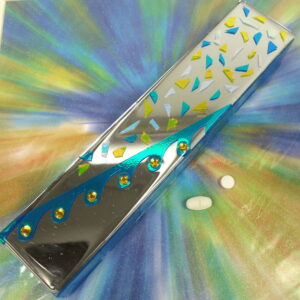 The Mirrored Confetti XXL 14-dose Pillbox shown above features a blue/green scallop design with gold rhinestones and scraps of the color-changing metallic confetti, all safely embedded in clear resin. The magical blue foil turns to green, and the yellow and pale blue foils turn to bright orange, depending on your viewing angle. This effect is difficult to photograph, but the pictures below attempt to show the different colors.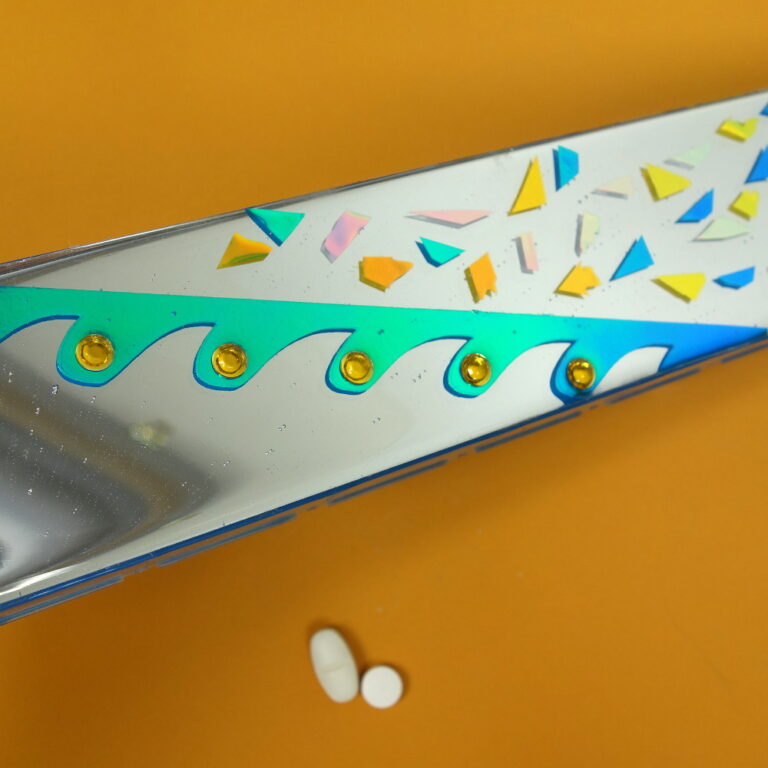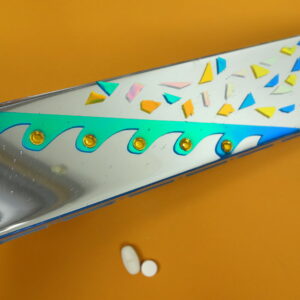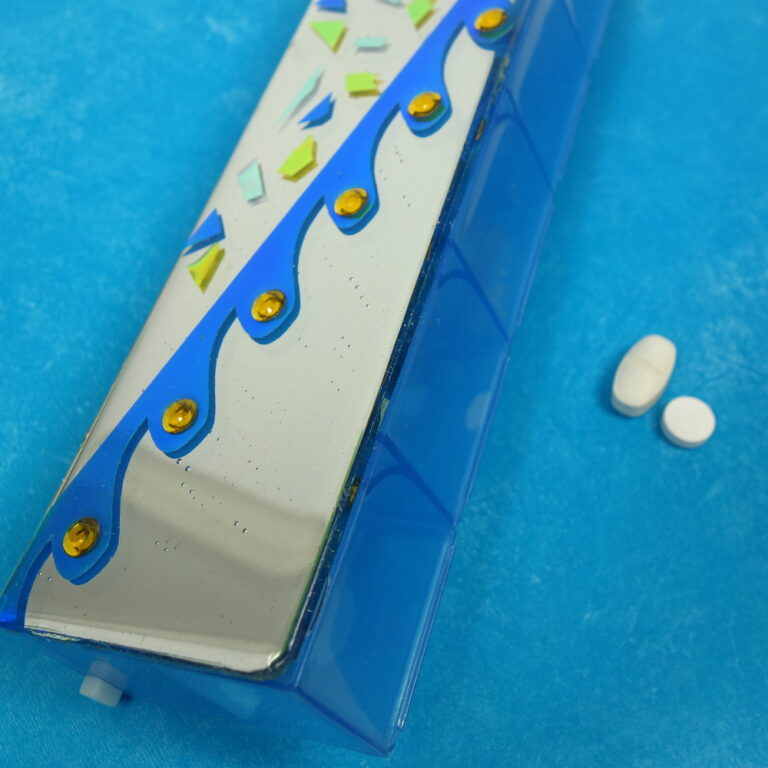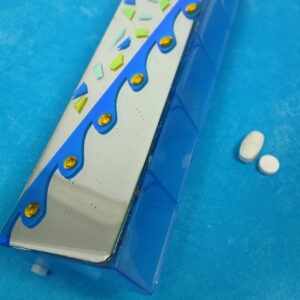 Her Pink Swirls Medium 28-dose Pillbox incorporates similar cutouts, but on a resined pink stained glass surface, instead of a mirror.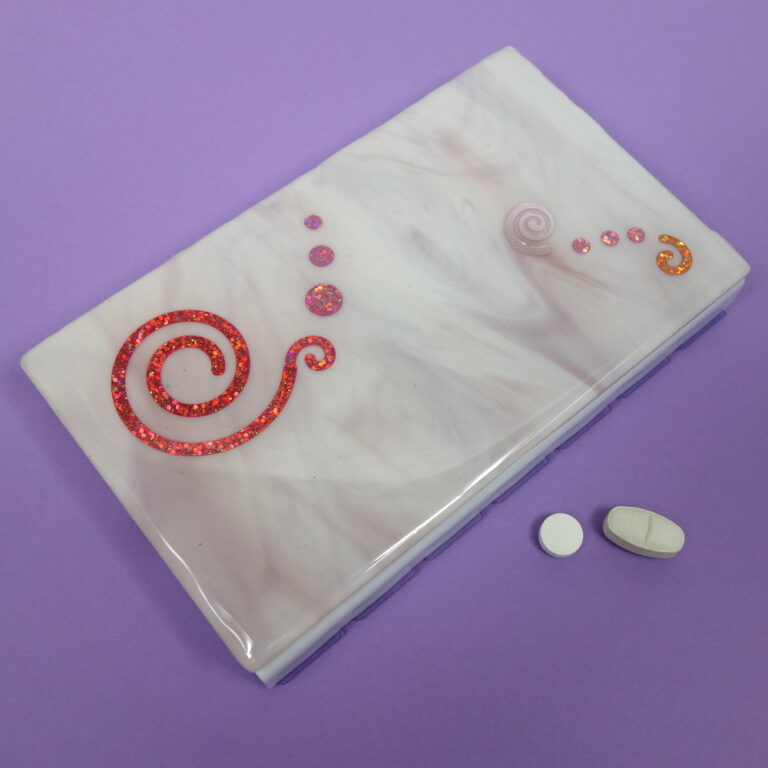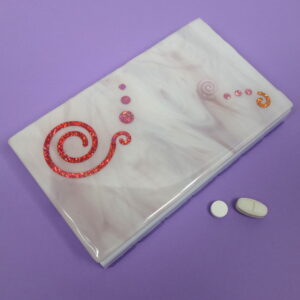 Watch for more creations by Kristi using cutouts of magical foil.
Using yet another technique, Kristi repeated an earlier design on her Mirrored Jeweled Rainbow 32-dose Pillbox.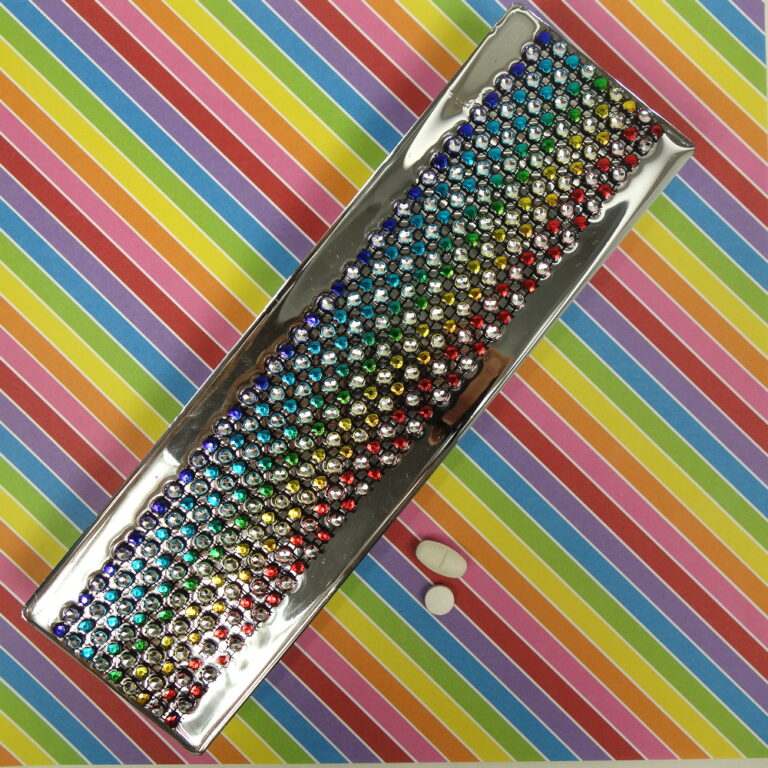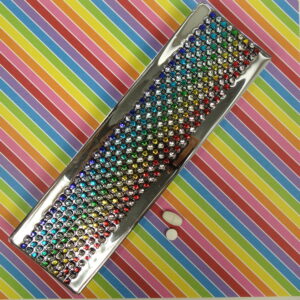 A layer of clear resin firmly seats a swath of rainbow-colored rhinestones on its mirrored top.
These new creations are available for sale on Kristi's website. If any of them appeal to you, act fast, as they are sure to sell quickly.