Are you giving up counter space to several ugly pillboxes or clusters of things you need to keep handy? You can turn these eyesores into beautifully matching items of trendy decor. Simply order a custom set of decorative pill organizers and/or UnderCover secret storage cubes by Nevada artist Kristi Lyn Glass.
A customer recently commissioned just such a set of two matching pill organizers and a matching UnderCover secret storage cube. I cut the tops of all three items from the same sheet of swirled blue and green stained glass. I then topped each creation with matching lampworked glass seahorses and glass gems.
The above picture shows the complete set as it will sit on a counter. The picture below shows the bottom sides of each item.  This view of the pillboxes is what you would see on your counter if you didn't have a custom set of pillboxes and/or UnderCovers made by me. No one else in the world makes beautifully useful creations like these, so this is your chance to commission something truly unique for your home.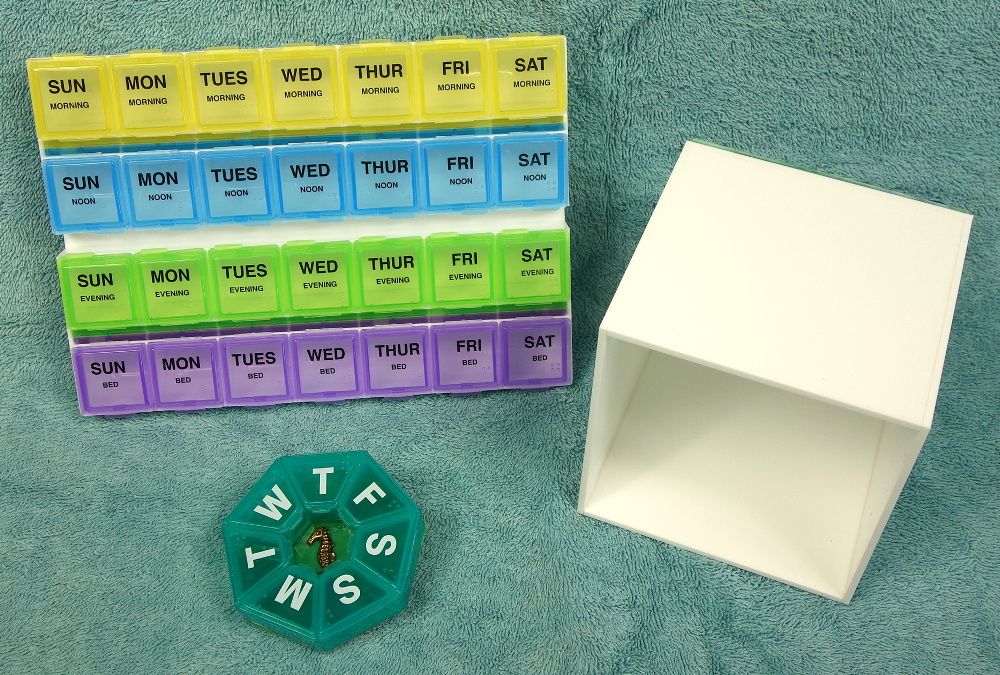 My customer will hide a juice glass full of Q-tips beneath the UnderCover. The small septagon pillbox will sit atop her round jar of face cream, disguising it while keeping both it and her pills handy. The result is a grouping of decorative but very useful art objects.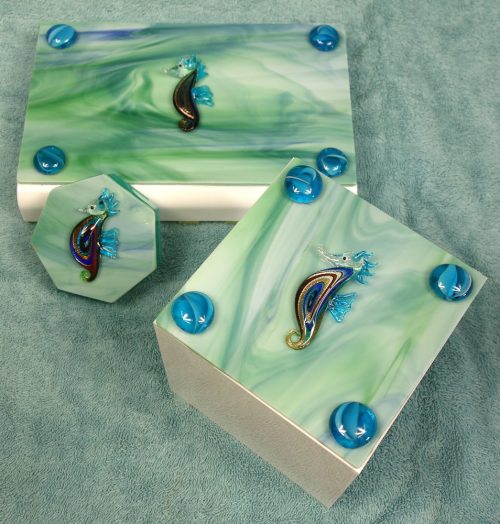 Here are the three items in the customer's home.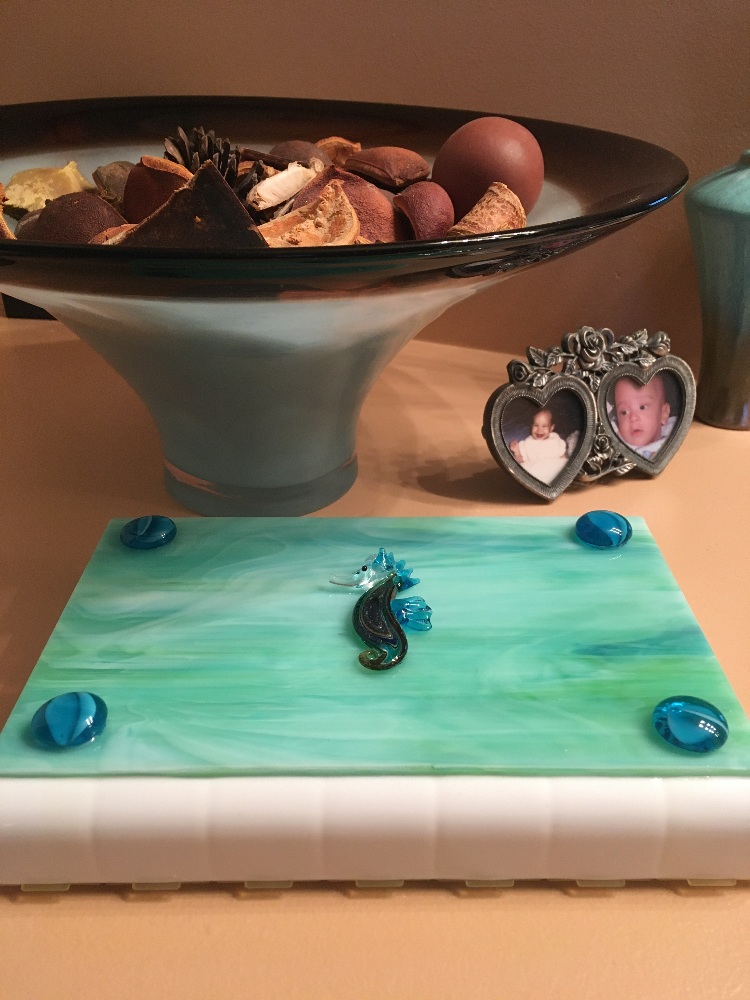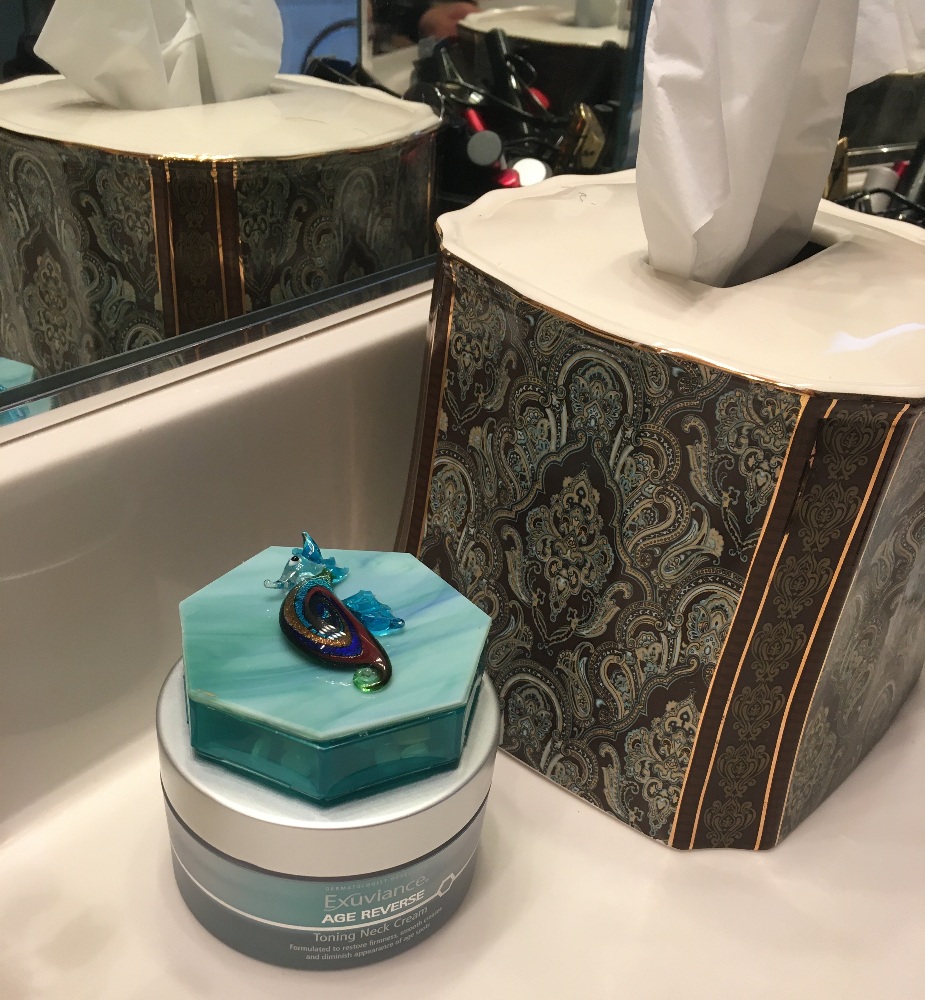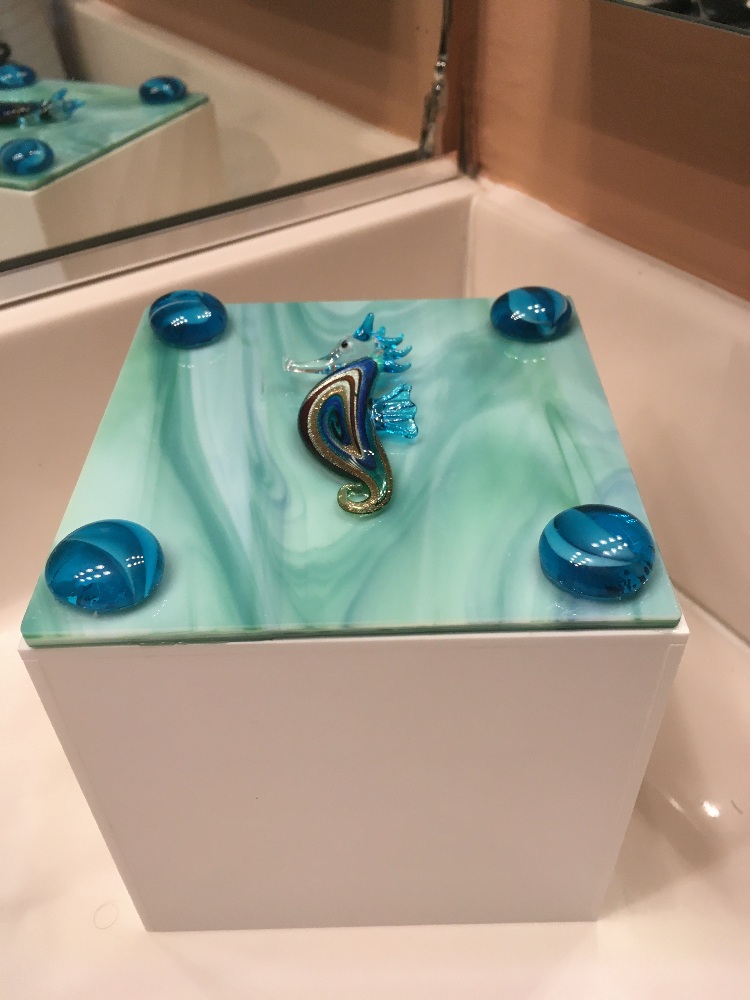 Contact me to order a custom set of matching pillboxes and/or UnderCover secret storage cubes. It's an easy process, and I will email you photos of various options and the works in progress. Nothing will be glued together or shipped until approved by you. I love doing custom orders, so go on. Make me (and yourself) happy!
If you're feeling less adventurous, or you don't need a group of matching items, check out my readymade decorative pill organizers and UnderCover secret storage cubes. Each one is a unique work of art that will look usefully great in your home.