I recently completed a dozen new Anglican prayer beads and added them to my website. Some of these unique offerings feature glitzy new crosses by famous designer Betsey Johnson, beautiful agate heart pendants, and useful prayer box crosses.
You may remember indomitable (and forever 21) Betsey Johnson for her kooky youthful attire and her ability to do a somersault and land doing the splits. She gleefully demonstrates the latter, given the opportunity. Her tights and short pouffy skirts add to the drama of these events. She also designs clothing, shoes, jewelry, and accessories that are dramatic, highly embellished, and over the top. Just my style!
So when I saw the opportunity to acquire some of her beautifully rhinestoned crosses for use on my prayer beads, I jumped on it! I used some of them in my recent prayer bead creations, and there are more to come. For example, the Girly Pink Anglican Prayer Bead Necklace below has a  luscious Betsey Johnson cross, just dripping with pink rhinestones.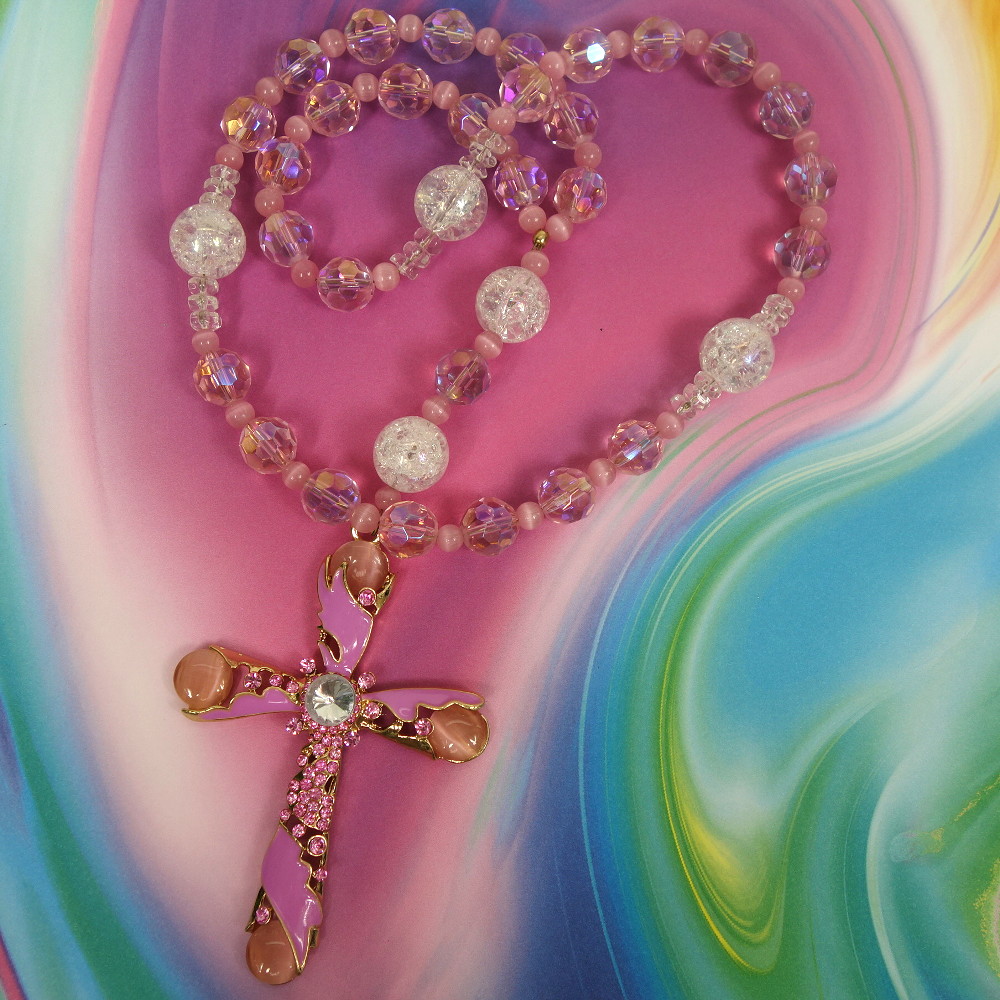 The Rainbow Chakra Anglican Prayer Bead Necklace also sports one of Betsey's lovely crosses.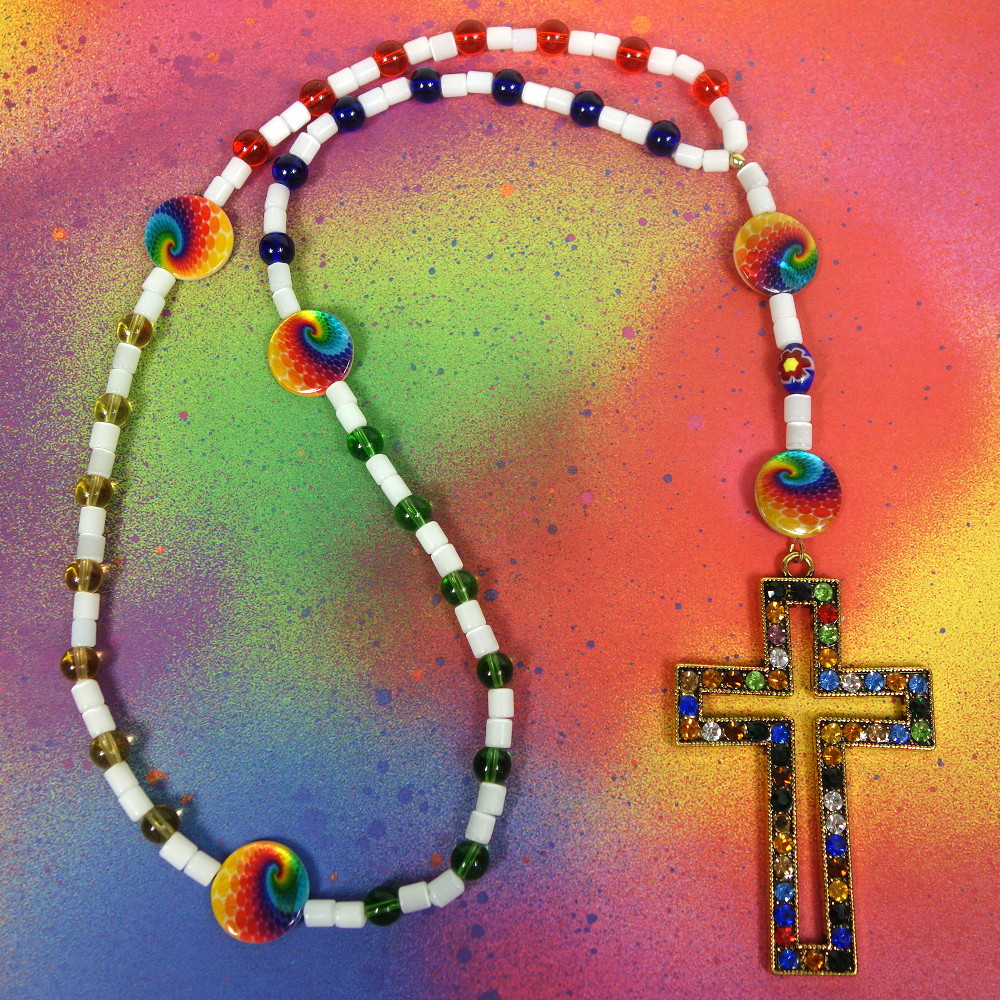 To see all of my prayer beads that feature Betsey's crosses, search for "Betsey Johnson" on my website.
I am always on the lookout for stone crosses and agate heart pendants for use on my prayer beads. I used two of the latter to create the Millefiori Green Heart Anglican Prayer Bead Necklace and the Rainbow Heart Anglican Prayer Beads shown below.
Another recent find was hinged rhinestoned prayer box crosses. This type of cross has a round glass double-paned window in its center. If you open the cross using its magnetic clasp, you may put inside it a written prayer, pictures, a lock of hair, or whatever will fit. Imagine the possibilities! These crosses come in silvertone, rose gold, and golden metal, so watch for more prayer beads featuring this type of cross. One example is the Golden Prayer Box Cross Anglican Prayer Beads shown below.
Here are two close up pictures of this new batch of prayer beads.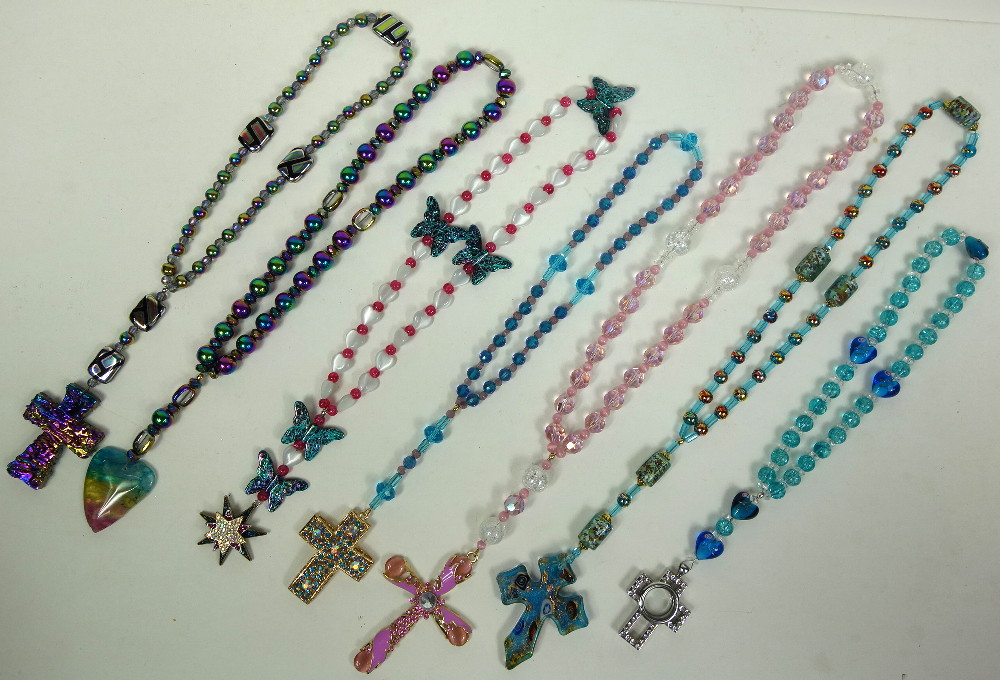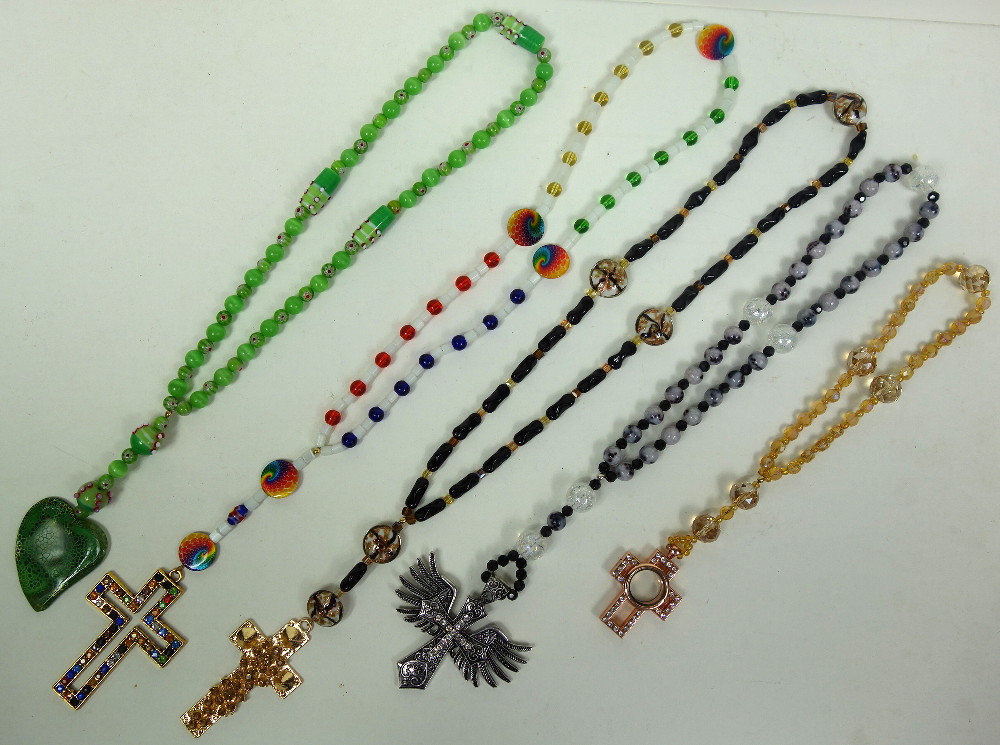 As you can see, there are several other beautiful creations in this batch. Check out all my prayer beads on my website. If you see a set you like, act now to make it yours, before someone else snaps it up. Please leave a comment to let me know what you think of these new prayer beads.