Which is the loveliest pillbox of all? My latest batch of 15 new decorative pill organizers makes answering that question a definite dilemma!
My mirror-topped pillboxes have become hugely popular. They feature unpredictable fantasy enamels topped with glitter-filled resin on a mirrored surface, leaving areas of the mirror exposed and often including iridescent dichroic glass cabochons. I decided it was time to focus on that embellishment technique for my next batch of pillboxes, as most of my previous mirrored pillboxes are now in new owners' homes.
A recent pillbox inventory revealed I needed to make more of my larger pillboxes and especially my 7-day rectangular pill organizers. With the pandemic lock-down keeping me quite happily in my studio, I began creating a big batch of these beauties. This resulted in the eight 7-dose rectangular pillboxes shown above. Their practical bottom sides look like this, in complementary colors.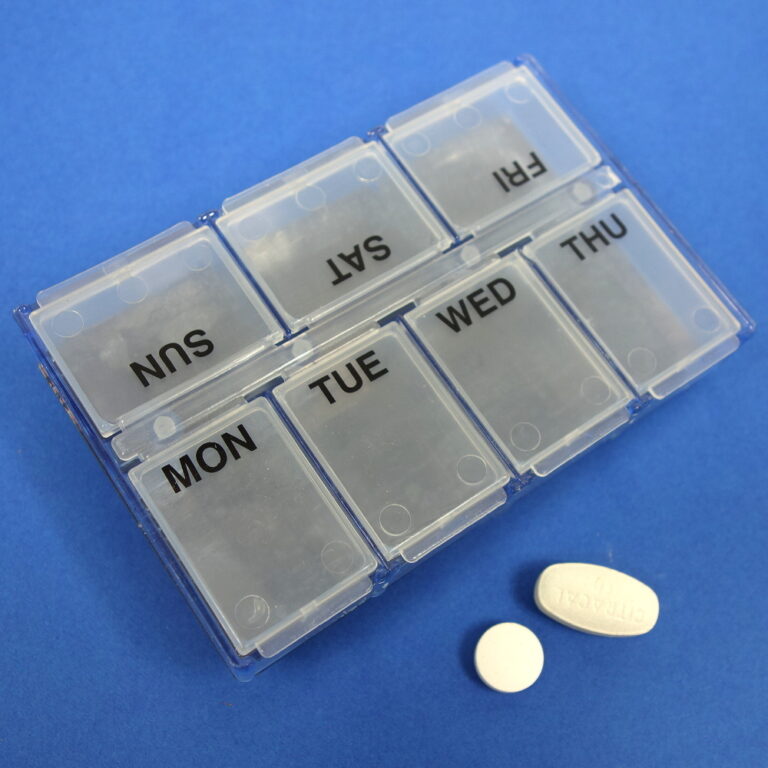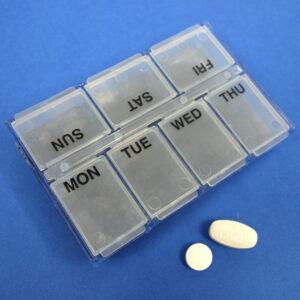 The photo below shows some of the larger mirrored pillbox tops in production, before I added a  layer of glitter-filled self-doming resin for durability and extra sparkle.
The square tops shown at right are now on two of my UnderCover secret storage cubes. The navy blue pillbox top in the left has a smaller round mirror as a three-dimensional embellishment. The round mirror features the completed technique in matching colored enamels. The flexible white silicone trays help prevent and catch any drips during the creative process. The picture below shows these three tops, now with their resin and glitter, on completed 14-dose extra large pillboxes.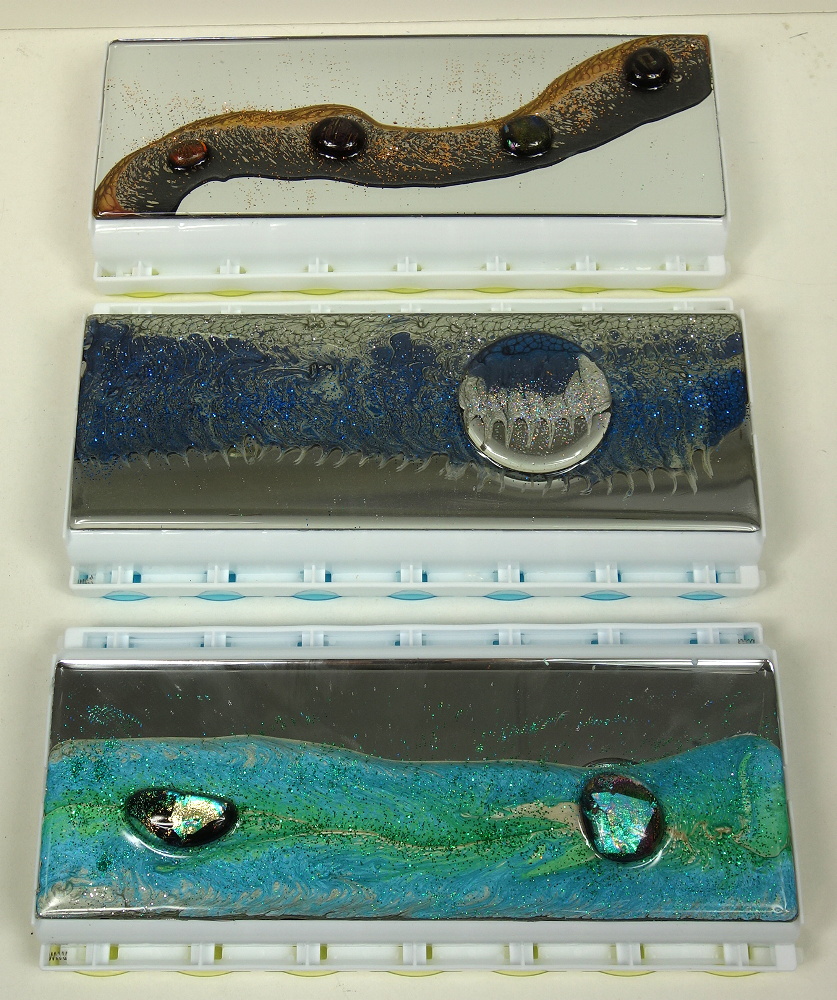 Other "big boxes" in this batch include the XXL 14-day and 32-day (bottom) pillboxes shown below. Two of these also have matching round mirrored embellishments, floating like orbs on glittery landscapes with mirrored skies.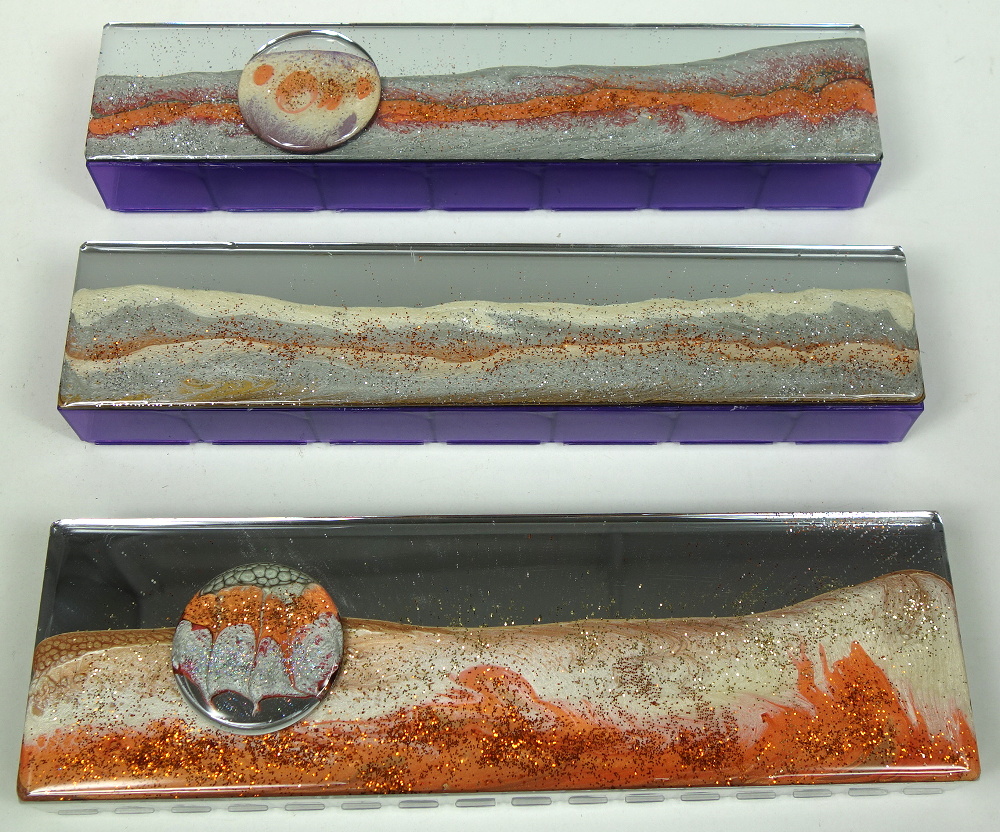 It's hard to believe that when you turn these gorgeous boxes over, they look like this:
I went a little crazy embellishing some of the even larger 28-dose pillboxes.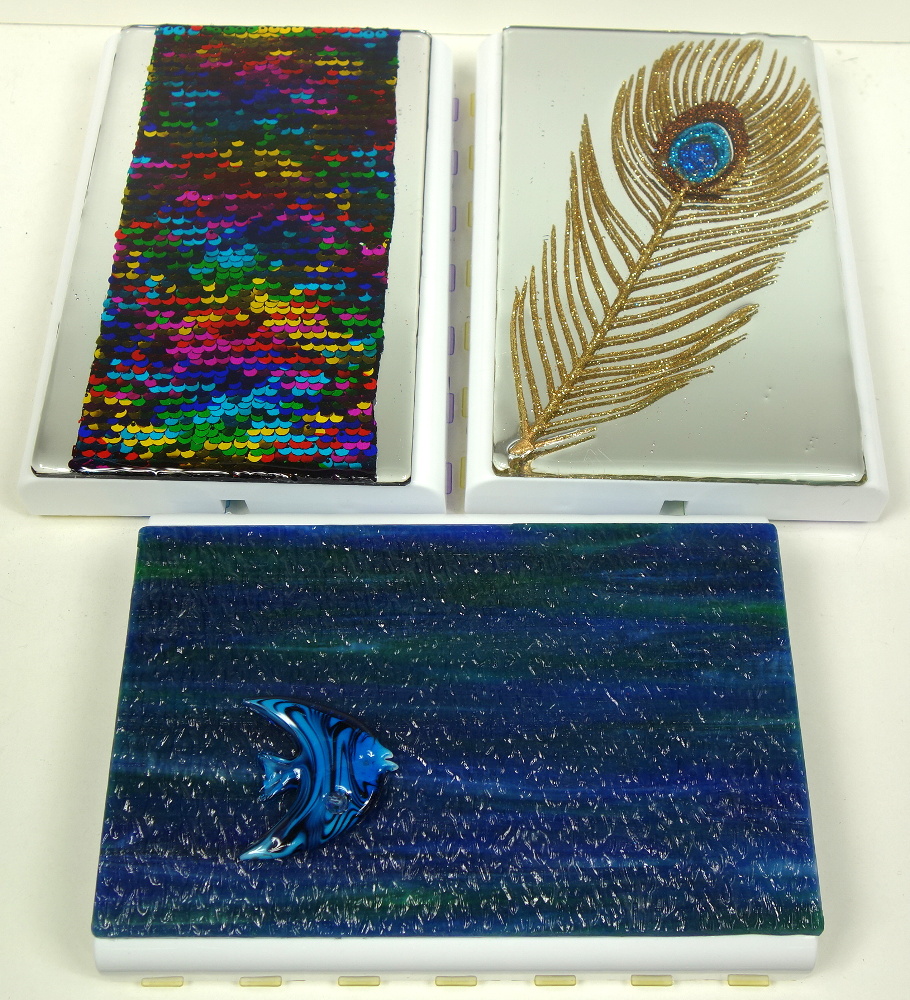 To make the Rainbow Sequins Pillbox shown above, I embedded a swath of rainbow-sequined fabric in several layers of resin, leaving strips of the mirrored base visible on each side. When viewed from one end, at a low angle, the rainbow magically disappears!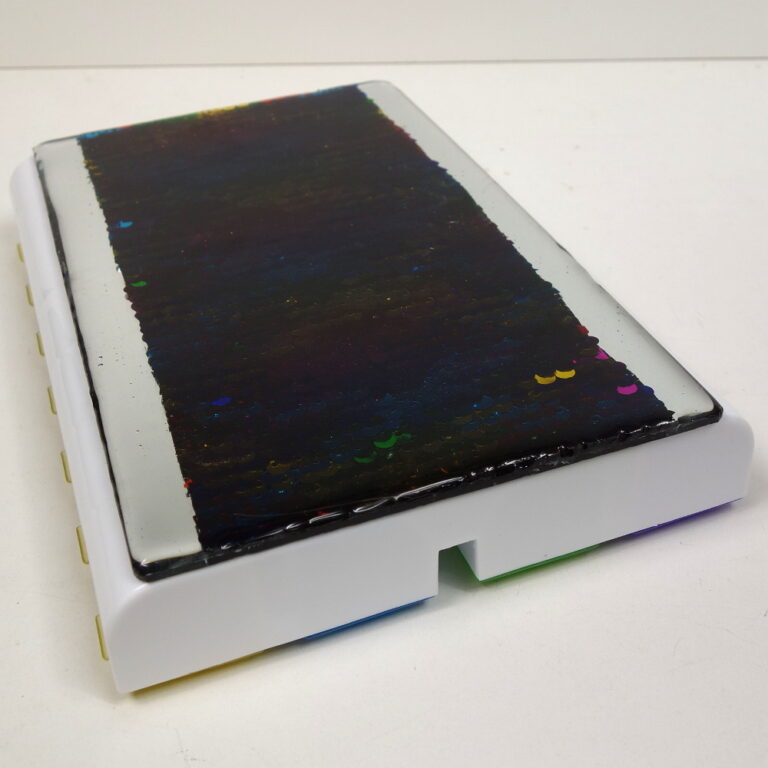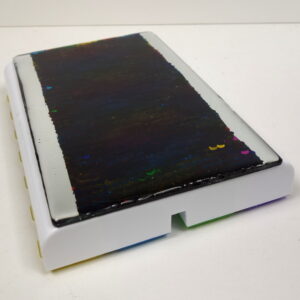 The Golden Peacock Pillbox features a synthetic glittery peacock feather submerged in multiple layers of resin for a truly posh effect.
The blue lampworked glass fish swimming on the Blue Green Fish Pillbox's textured stained glass top looks rather ordinary, compared to the dazzling mirrored pillboxes in this magical batch. However, the fish does have an iridescent faceted clear blue glass bead tucked, like a bubble, into his lower fin. My addiction to sparkle cannot be denied!
Flip these beauties over to get down to business taking those pills.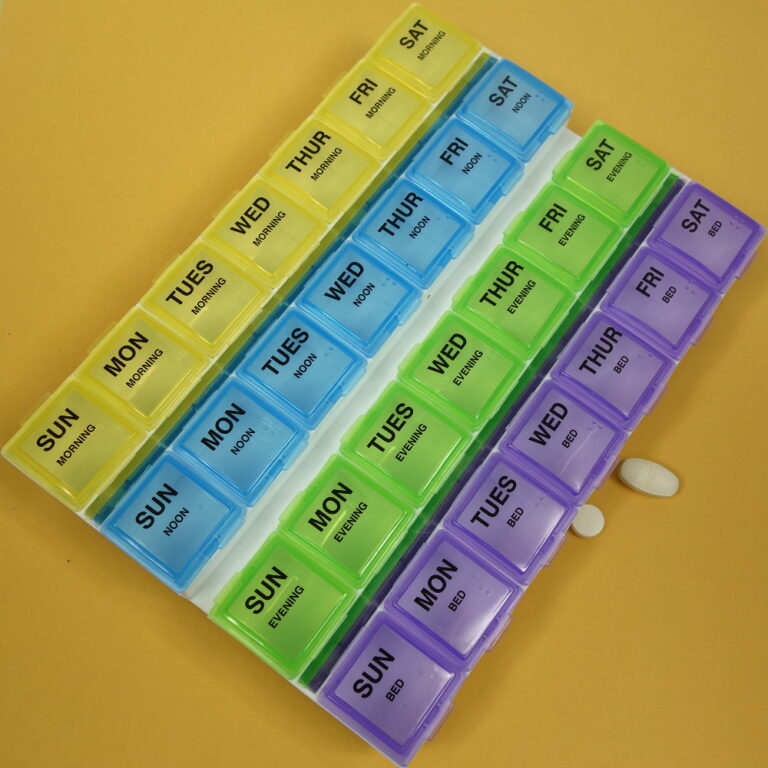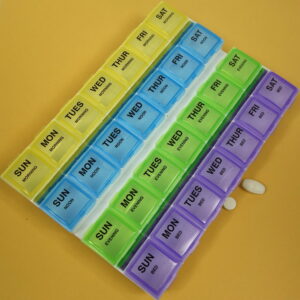 Beautiful, yet handily practical. That's my mission!
Zip over to my website's Pillbox category to snap up one or more of these new pillboxes before others beat you to them. In addition, you'll find a wide variety of even more pillbox designs and configurations. If you don't see the perfect pillbox there, order a custom one to match your personal needs and decor. I love custom orders!
Please leave a comment to let me know what you think of these new creations. I had a lot of fun making them!