God helped me create a dozen new Protestant prayer beads recently, each one unique and beautiful. Two thirds of them are necklace length, which make lovely statements of faith. All are now available for sale on my website.
The Believe Crosses Protestant Prayer Bead Necklace contains all metal components, including silver-plated cross Week beads. Its curved "Believe" pendant is especially inspiring.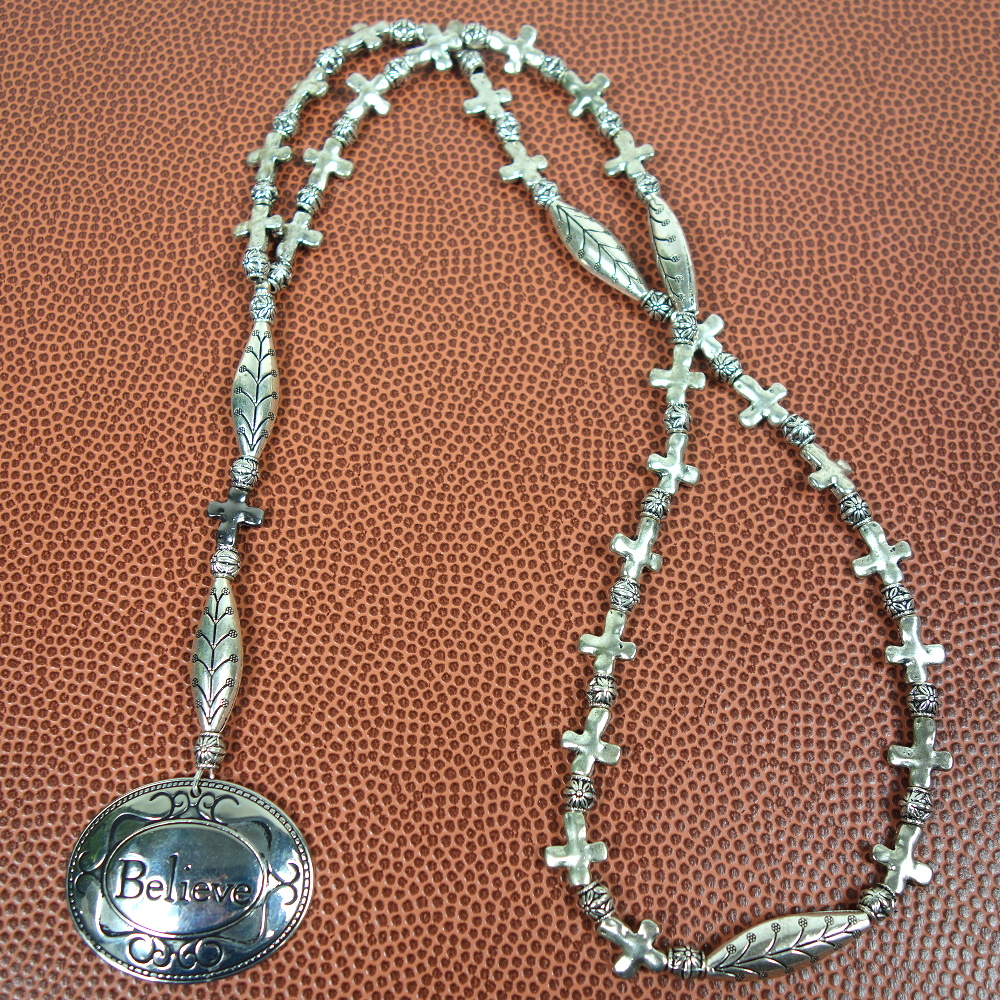 The Turquoise Tan Agate Heart Prayer Bead Necklace features lovely aqua Howlite and tan black-spot feldspar beads and an aqua and tan agate heart pendant.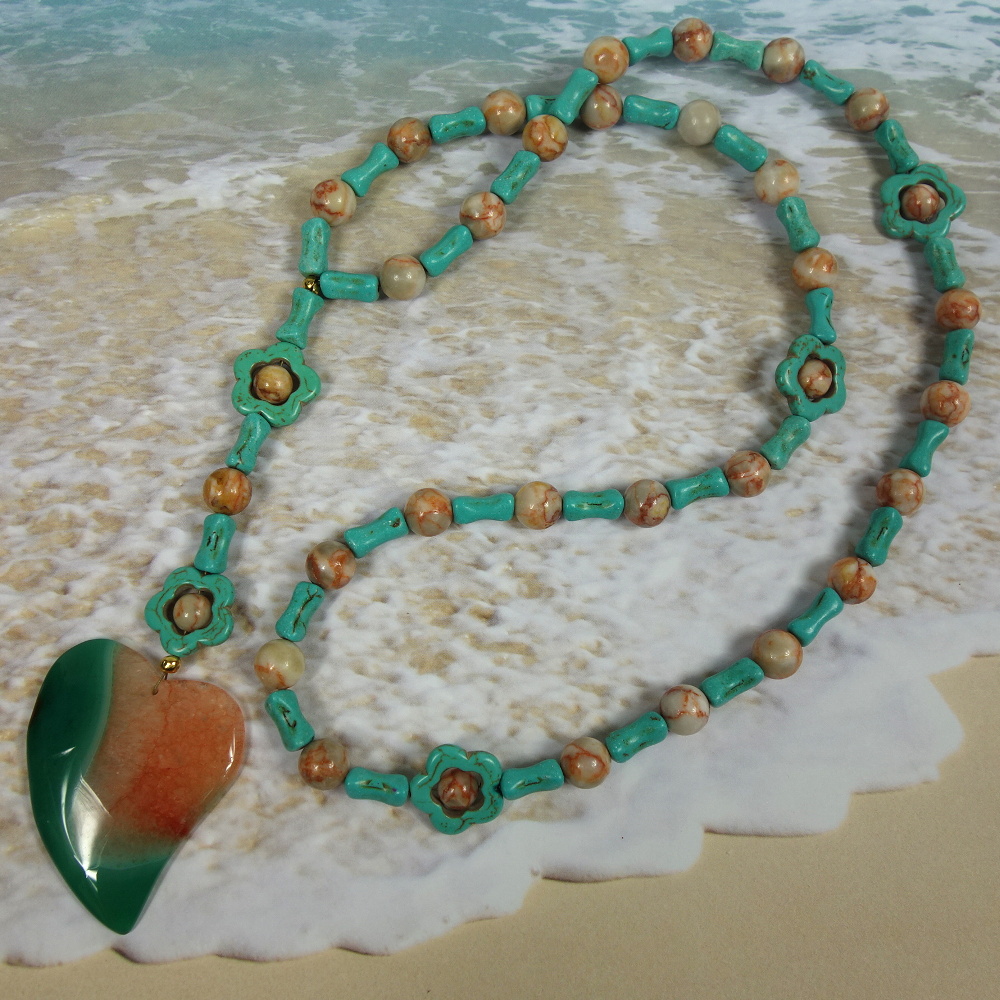 The Moody Blue Waves Prayer Beads feature a heat-activated mood-ring-like cross pendant that dangles in front of the smooth side of its embossed round disk pendant.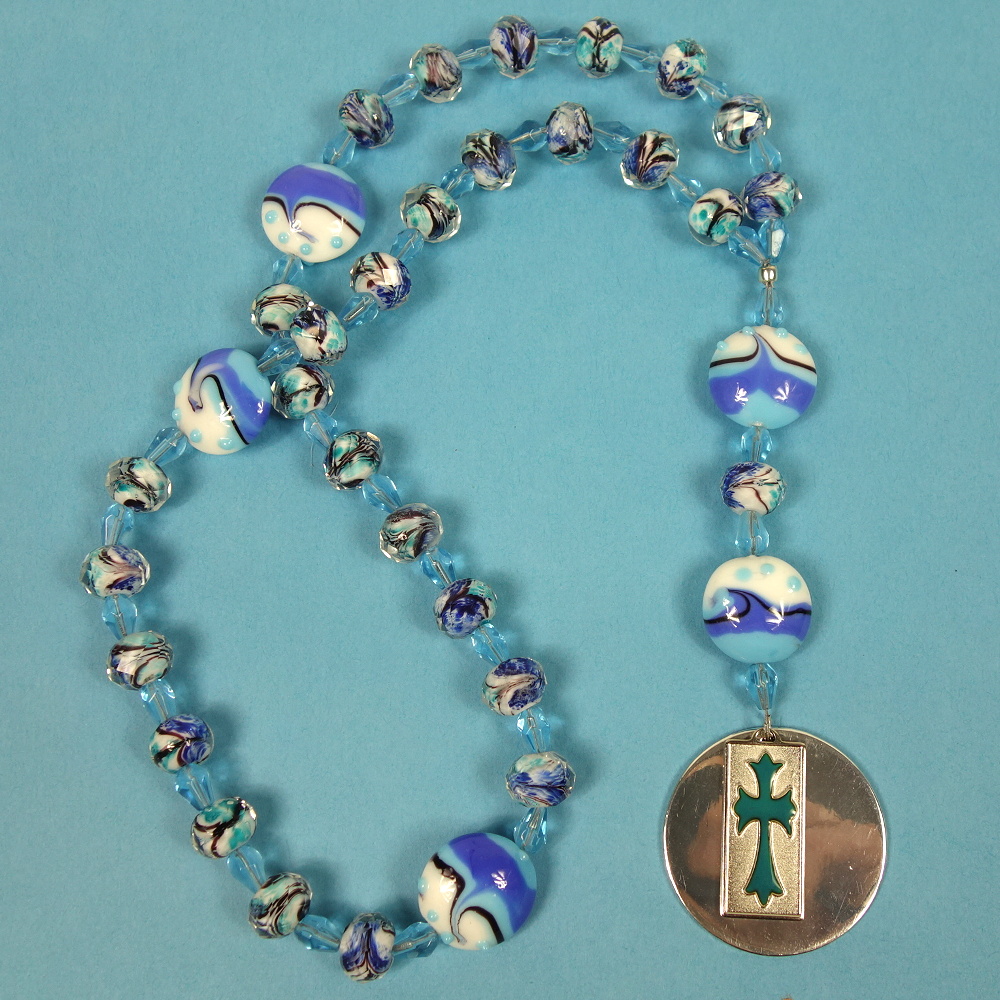 On the other side of the metal disk pendant are the embossed words "hope, courage, honor, family, trust, unity, kindness, humor, love, charity, passion, joy," etc. These words will definitely provide inspiration for your prayers.
Pink and gray Cruciform beads, pink and gray cat's eye Week and spacer beads, and a pink agate slice pendant grace the Gray Pink Agate Prayer Bead Necklace.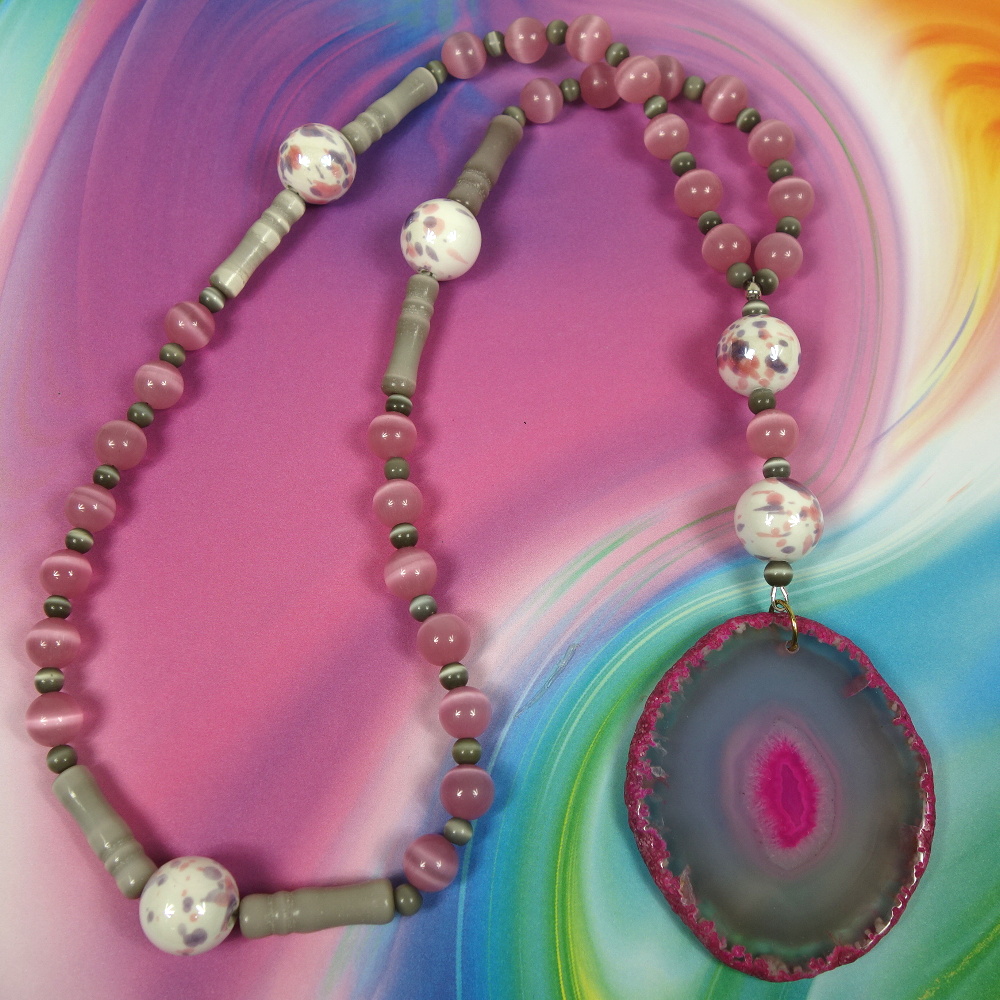 White porcelain disk beads with black stars grace the White Black Stars Prayer Bead Necklace. I filled in the hollow back side of its rhinestoned black striped cross with glittery resin to enhance its feel in hand.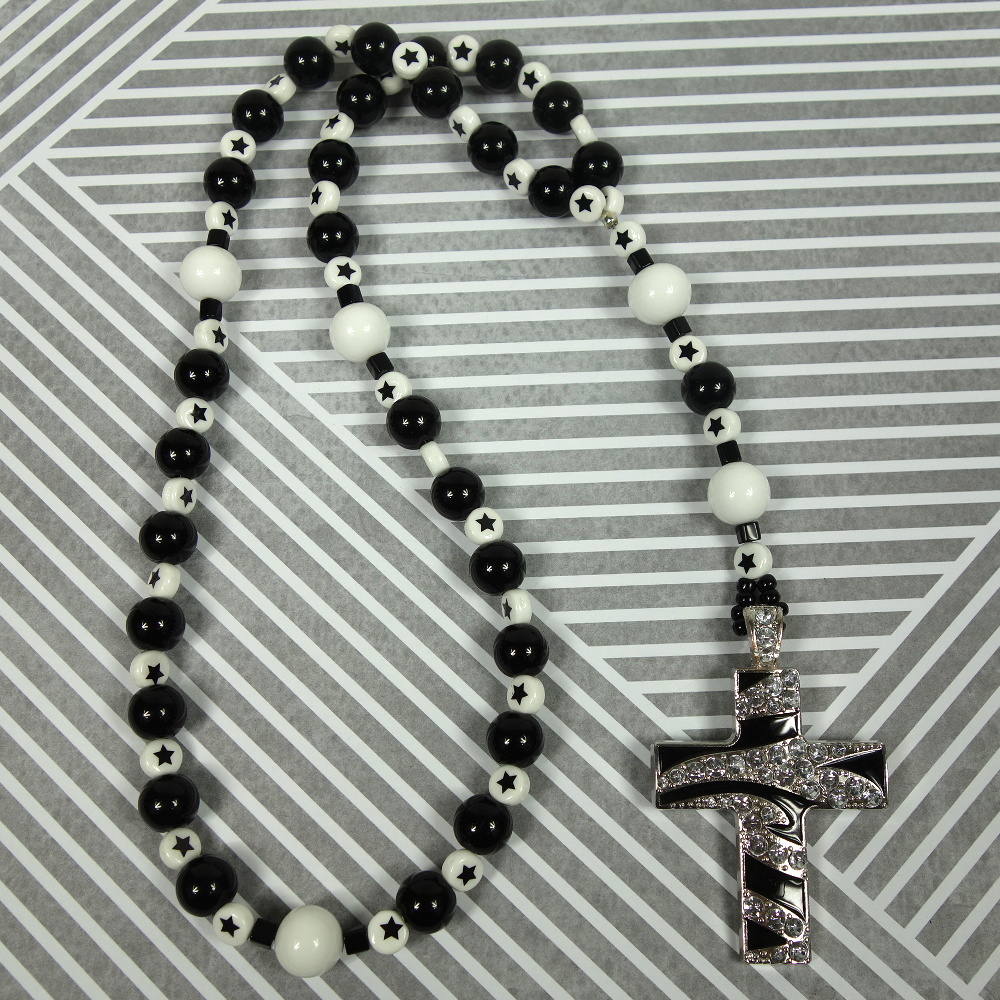 Visit my website to check out these and my many other prayer bead creations. Each is priced at $32.00 and includes a 16-page color instruction book (with sample prayers), a velveteen storage pouch, and a lifetime free restringing guarantee.
Leave a comment to let me know what you think of these new prayer beads. To God be the glory!