During troubling times, such as those our world is currently facing, God often directs my hands to make more Protestant prayer beads. I recently created twelve new ones and added them to my website. Making them is always a cathartic experience.
During the creation process, I strive to bring together components that make each of my prayer beads and prayer bead necklaces special, beautiful, and unique. For example, two in this batch feature agate pendants, such as the Lemon Agate Prayer Beads shown below.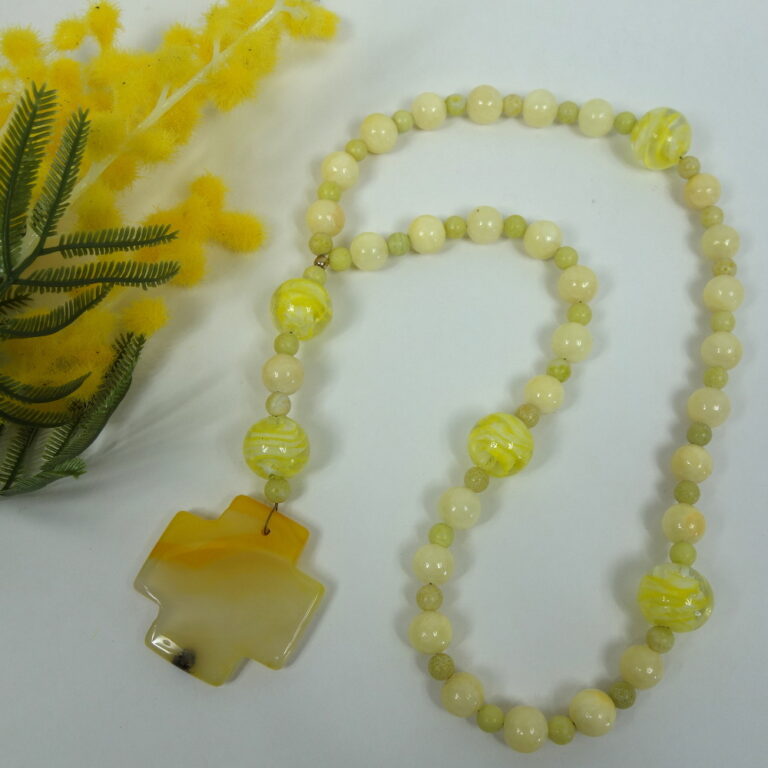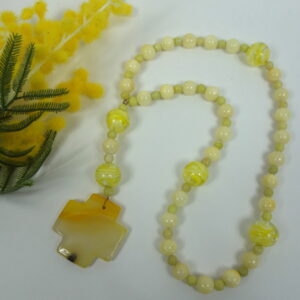 Several feature distinctive Cruciform beads, such as the Adam's Apple Prayer Beads shown below. Their Cruciform beads are red apples with a bite out of each one. Their ripple-edged silvertone pendant has "The fruit of the spirit is love, joy, peace, patience, kindness, goodness, faithfulness, gentleness, self-control" engraved on one side and its Bible source, "Galatians 5:22-23" on the other side.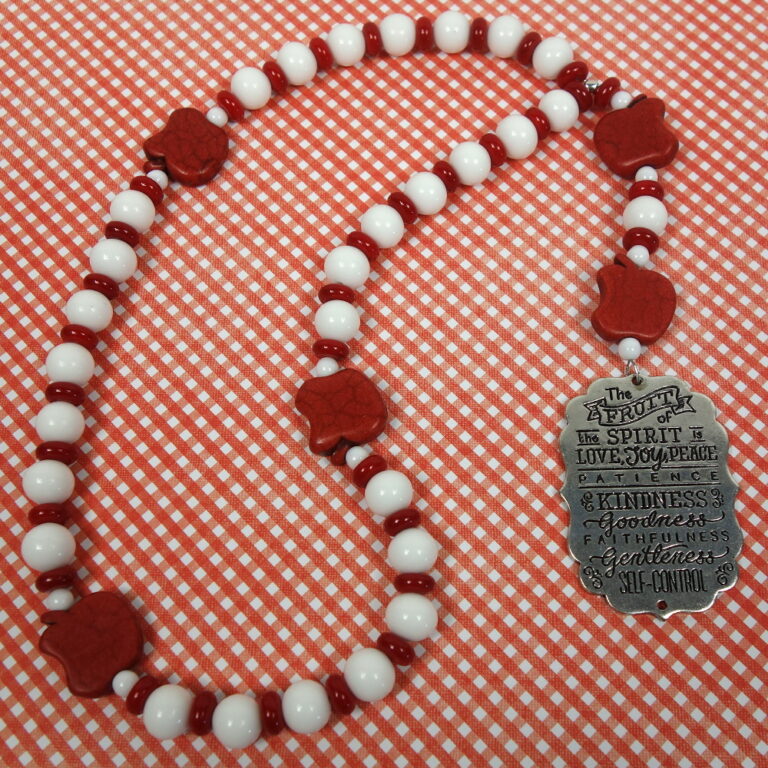 Two contain transparent glass crosses I obtained from a glass artist. One of these, the Blue Green Eyes Protestant Prayer Bead Necklace shown below, has transparent lampworked green glass Cruciform beads with protective blue and white "evil eyes" flanked by black-striped green glass cones.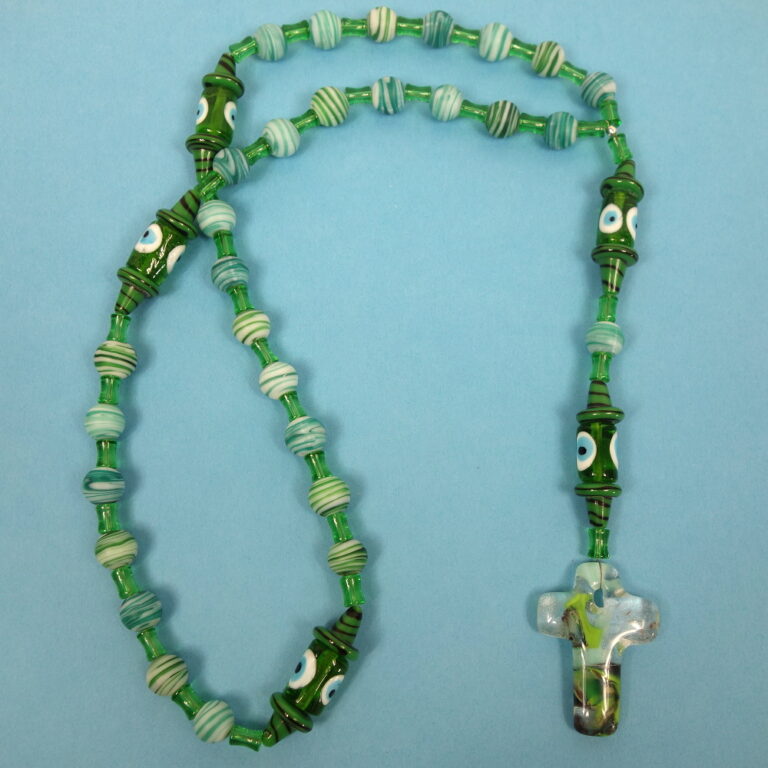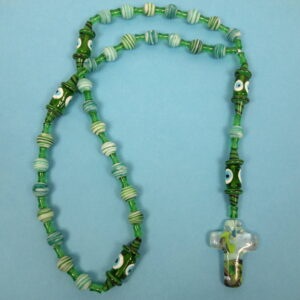 The "evil eye" symbol of a blue eye with a black center on a white background is thought to ward off evil and bring good luck.
Other unique components used in this batch of beauties include:
Real blue seashells
A Millefiori glass cross backed by an embossed metal disk containing the words "hope, courage, honor, family, trust, unity, kindness, humor, love, charity, passion, joy," etc.
Filigreed brass paddle beads
Faceted iridescent pinkish red glass lozenge beads
A filigreed pewter pendant containing an amethyst cabochon
Imperial jasper multicolored tube beads
Blue-flowered roller-ball Cruciform beads
A filigreed angel pendant
Discover all these–and more–on my website. Make a set your go-to when you want to turn your troubles over to God through prayer. Each comes with a velveteen storage pouch, a 16-page instruction booklet, and a lifetime restringing guarantee.