My sister and her husband gave me a 4′ high metal bottle tree for my birthday. Instead of using it to display old bottles, I decided to embellish it with beads to create a unique art installation next to my barn door.
I first strung a rainbow mix of beads on 8-10″ lengths of Accu-flex beading wire, making a loop on one end of each strand with a crimp bead. Then I wound brown coated wire around the branches, threading transparent round amber beads on the wire to sit along the tops of the branches, like droplets of heavy dew. I used the wire to dangle a string of beads from the end of each branch. The effect looks somewhat like a psychedelic weeping willow.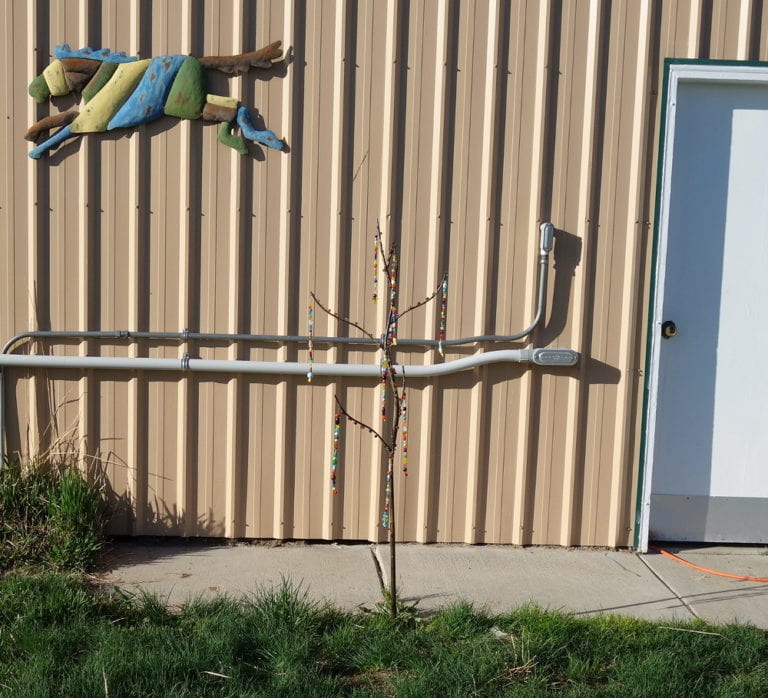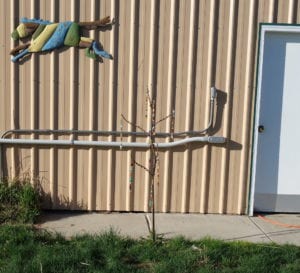 Because some of the branches point quite vertically, I applied super glue to appropriate sections of the wire wrapping to keep it and the bead dangles in place. So far, this creation is holding up well in all kinds of weather.

Now this beadazzled tree greets me whenever I go out to feed the horses. It looks especially lovely in the morning sun. Thanks to the givers for this inspirational gift!