Two months ago, I created a dozen new sets of Protestant prayer beads and posted them for sale on my website. As usual, they include quite interesting component combinations. I'm sharing a few examples here, but it was hard to choose my faves, as there are so many lovely ones.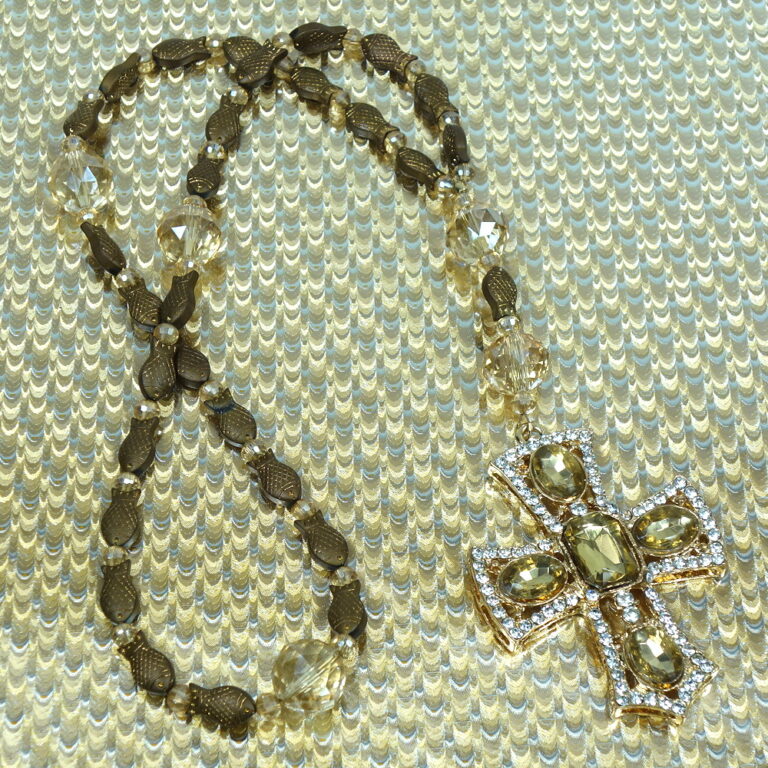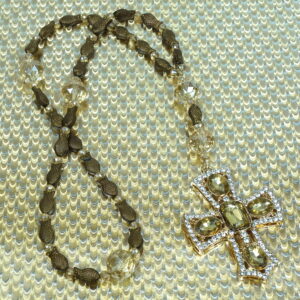 Bronzed goldfish chase faceted glittery gold bubbles around my Dazzled Goldfish Protestant Prayer Bead Necklace. A bedazzled golden Betsey Johnson cross offers a fitting start and end point for their journey. I occasionally sneak this one out of my product trays to wear myself, as it is so striking and goes with so many of my outfits.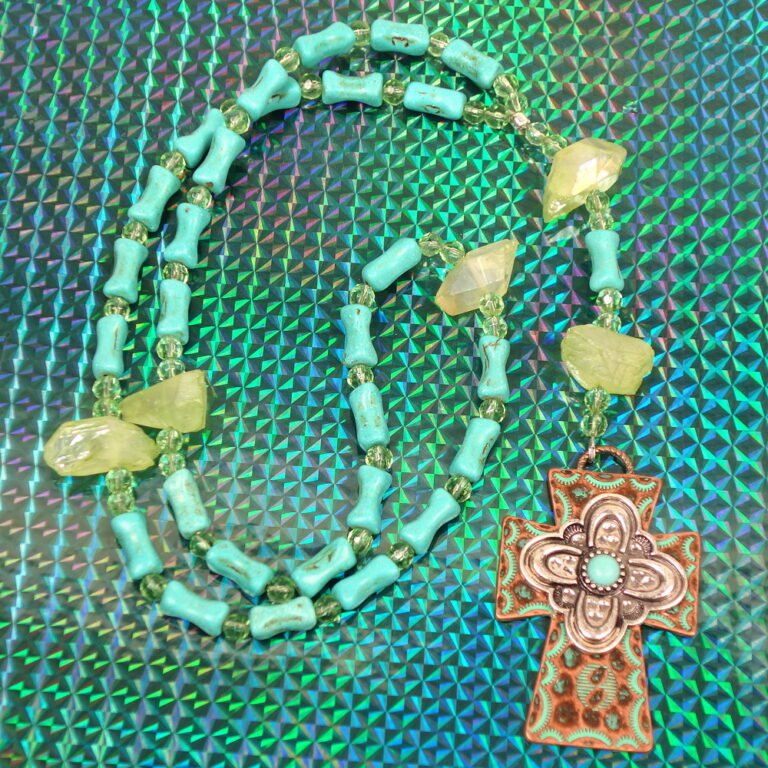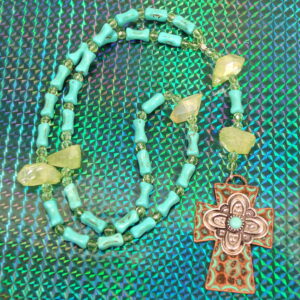 The Turquoise Green Prayer Bead Necklace features green quartz crystal Cruciform beads, turquoise pinched tube Week beads, faceted green glass spacer beads, and an embossed metal cross. The bone-shaped Week beads feel especially nice in hand, and the crystals are a striking tactile contrast.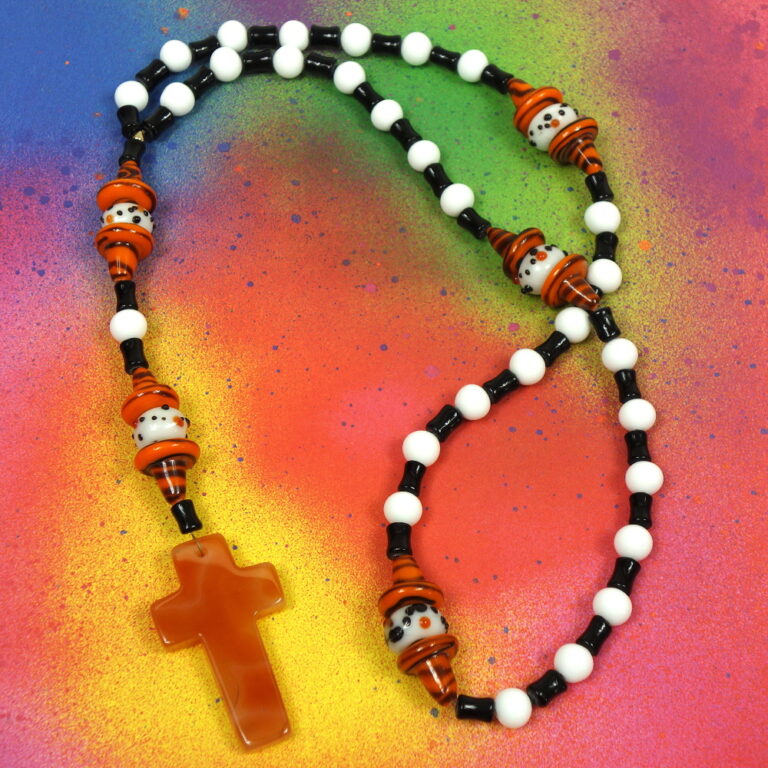 Lampworked glass Cruciform beads with orange and black dots, round white Week beads, black tube spacer beads, and a red agate cross grace my Cheeky Orange Black Protestant Prayer Bead Necklace. I fell in love with the hat-like orange and black striped glass bead caps that flank the Cruciform beads. Maybe you will, too?
Some of the prayer beads in this batch have already sold, but you can view the rest (and many more) on my website.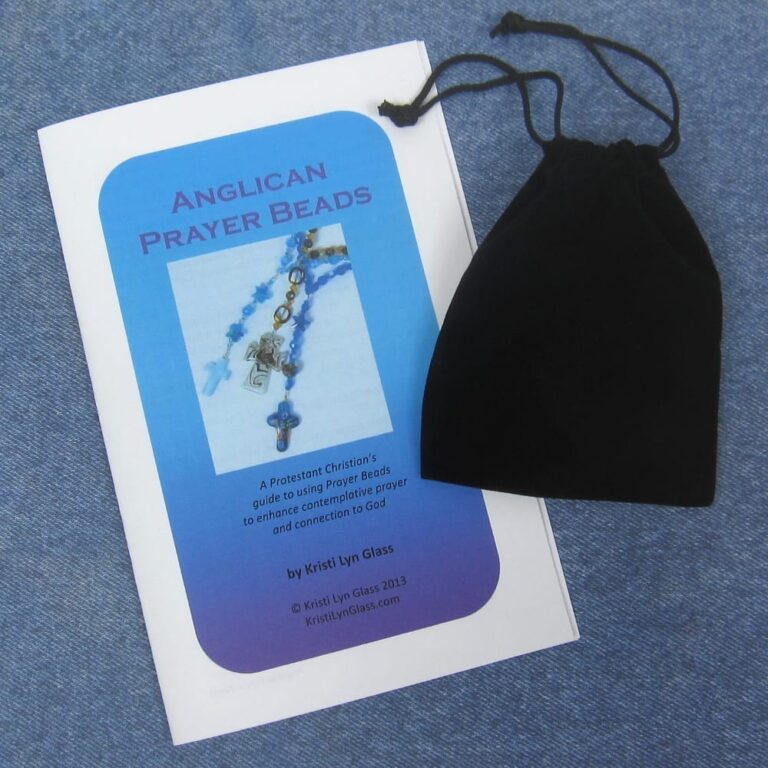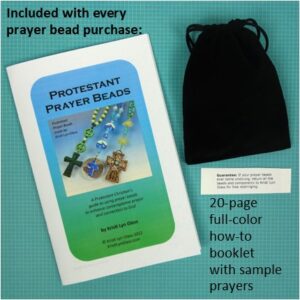 Each is priced at $32.00 and comes with my Anglican Prayer Beads Booklet, a velveteen storage pouch, and a lifetime re-stringing guarantee. Check them out today!